Limited Edition Dramatically Different Moisturizing Lotion+™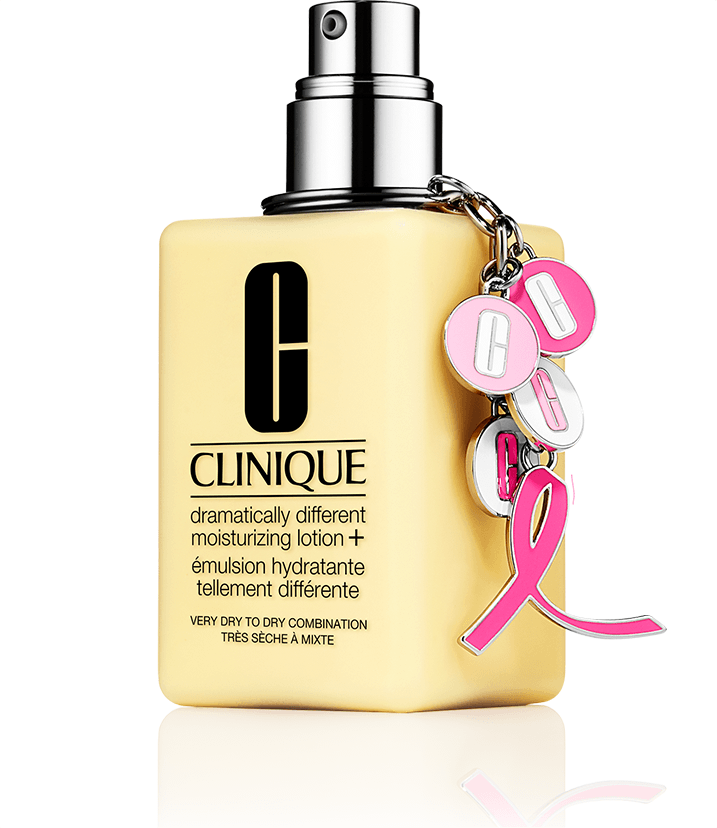 Limited-edition bottle of our famous yellow lotion in a jumbo size for a great cause. Adorned with a 5-charm key ring including the Pink Ribbon. More
6.7 fl. oz / 200 ml
6.7 fl. oz / 200 ml
Details
Who It's For / Skin Type
Very Dry to Dry Combination

What It Is
Limited-edition bottle of our famous yellow lotion in a jumbo size for a great cause. Adorned with a 5-charm key ring including the Pink Ribbon.

What It Does
Combines all-day hydration with skin-strengthening ingredients to help skin look younger, longer. Leaves skin soft, smooth, glowing.

Join us and help make a difference.
In support of The Estée Lauder Companies' Breast Cancer Campaign, Clinique will donate $10.00 from the purchase price with a maximum donation of $475,000 to the Breast Cancer Research Foundation® (BCRF), 9/15/18 - 1/31/19.
Consultants Recommend