Acne Solutions™ Deep Cleansing Brush Head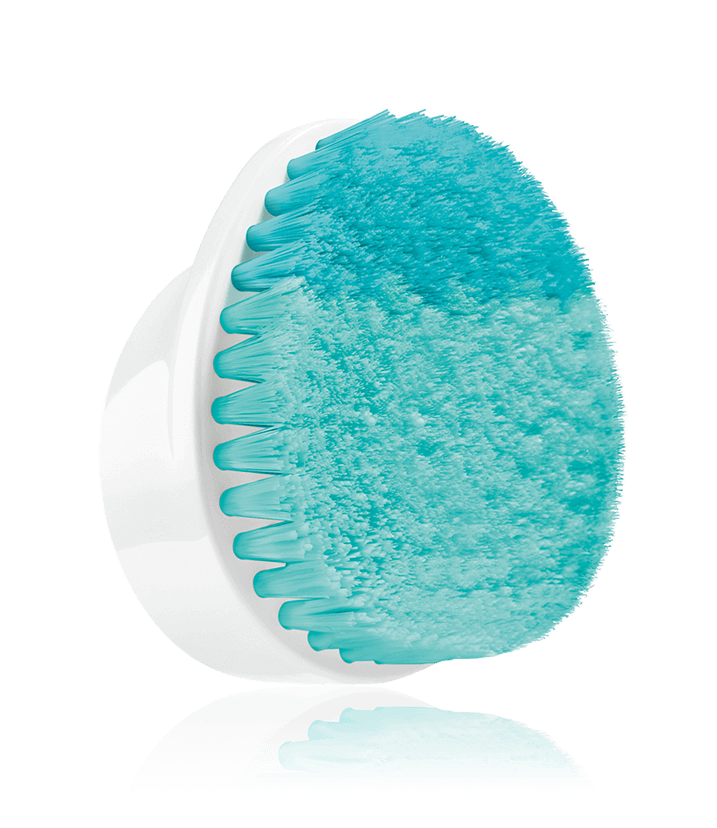 Details
Dermatologist developed for blemish-prone skins to clean where you need it most. Just 1 minute, 2 times per day. Lifts makeup, dirt and oil.
Specialized bristles deep-clean skins prone to breakouts.
Gently cleanses to unclog pores, keep them clear.
Gentle sonic action helps skin look fresh, healthy.
Anti-microbial bristles.
How to Use
We suggest you begin by using the Cleansing Brush once daily.
Remove makeup before use. Apply cleanser to moistened skin or brush head.
Massage in a circular motion on cheek area using lighter blue bristles. To clean the T-Zone, tilt brush head to use the darker blue bristles.
Rinse and pat dry. Exfoliate and moisturize. After each use, clean with soap and water and rinse thoroughly.
Consultants Recommend