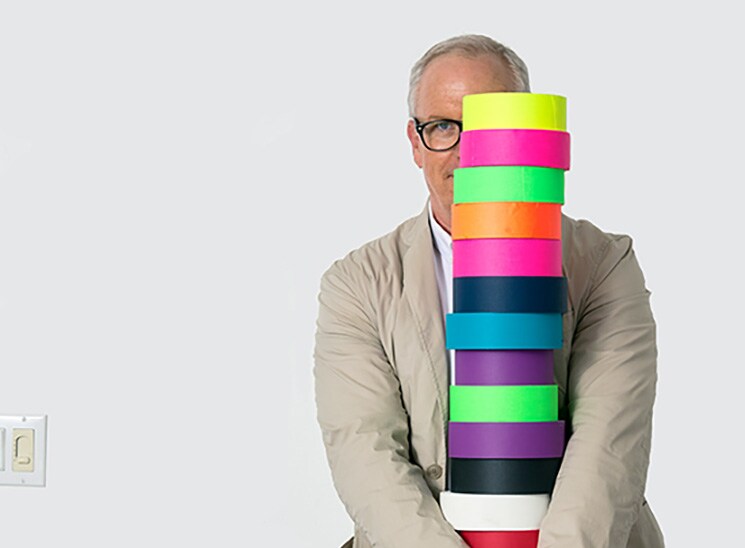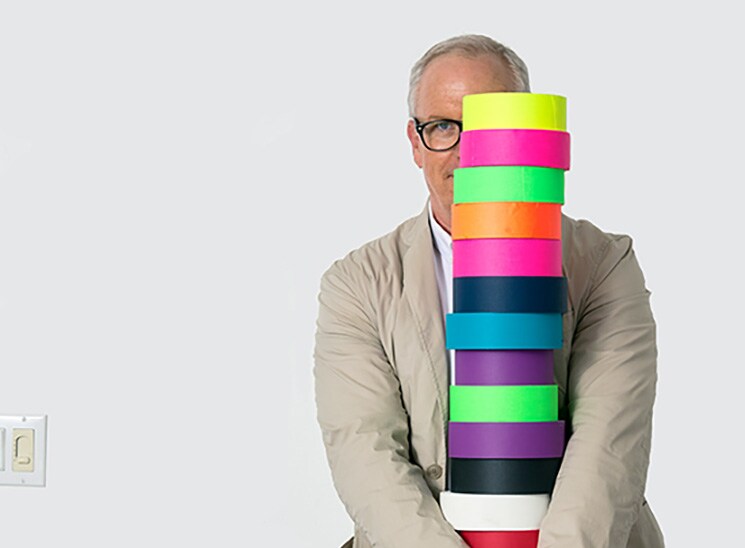 Donald Robertson, a Toronto, Canada native who now lives in Santa Barbara, California, has a career path that's as colorful as his art. He first made a name for himself in the media world as one of the most sought-after creative directors, having worked for Marie Claire, Cosmopolitan and Glamour. Then Instagram happened. As soon as he started posting his personal artwork as @Drawberston, namely splashy, irreverent illustrations rooted in pop culture and the fashion industry—his profile blew up.
Not only is he an Instagram star, but also a prolific artist who even designs. His preferred medium of choice? Gaffertape—lots of bright, neon, gaffertape. "I have five kids and a lot of art projects in my house. So, I actually stole this medium idea from my children and made it acceptable for an adult artist, like myself, to exploit for creativity," he explains. Check out all his current works of art right here or pick up Donald, The Book (Assouline, 2017).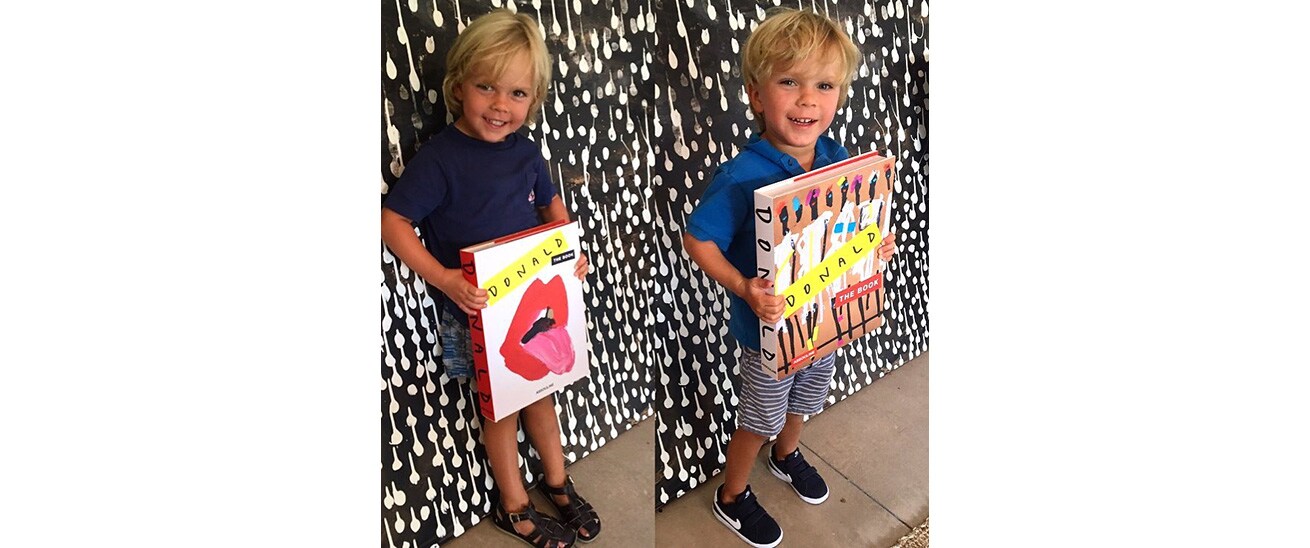 This spring, Donald created a collection of exclusive makeup bags for Clinique's spring gift, available at several retailers. Here, he shares a bit about the collaboration and this exclusive bag for Clinique.com.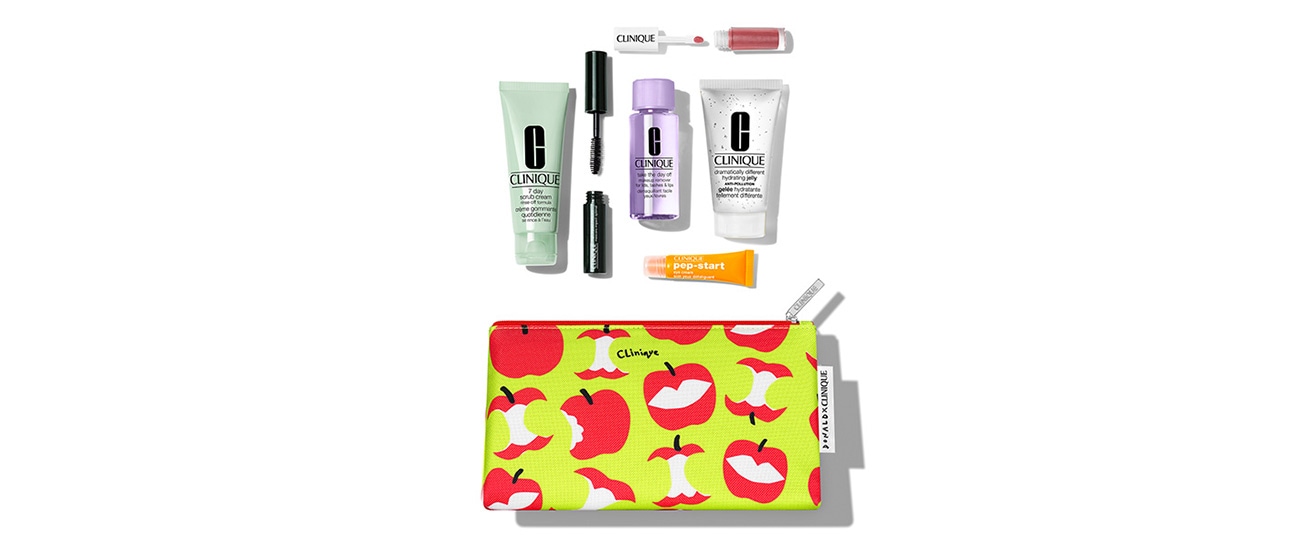 Q: Tell us about the bags!
A:
The team asked me to have some fun and I used a lot of ingredients and fruits. This bag for Clinique.com has apples and lips—I call it hard core!
Q: What was the most exciting part of working with Clinique?
A:
I am old enough to have witnessed the original Clinique ads that had zero copy—just a gorgeous Irving Penn photo. I loved them, just genius! Also, Clinique's disciplined aesthetic of color and graphics are fun. My actual tape paintings are so freakishly Clinique-y, it's weird. They're super graphic and clean with bold colors. This partnership was a no brainer.
Q: Where do you get your inspiration?
A:
A lot of it comes from my kids. I steal their ideas so I can appear to be young and 'with it'!
Photo credits: Brad Lansill; Donald Robertson