#StartBetter Today.
All the inspiration you need to make a fresh start.
Clinique Start Better Manifesto
Clara C - "Another Day" (Original MV)
Clinique Start Better Manifesto

Clara C - "Another Day" (Original MV)
What will you start?
Commit now to starting something better. For you.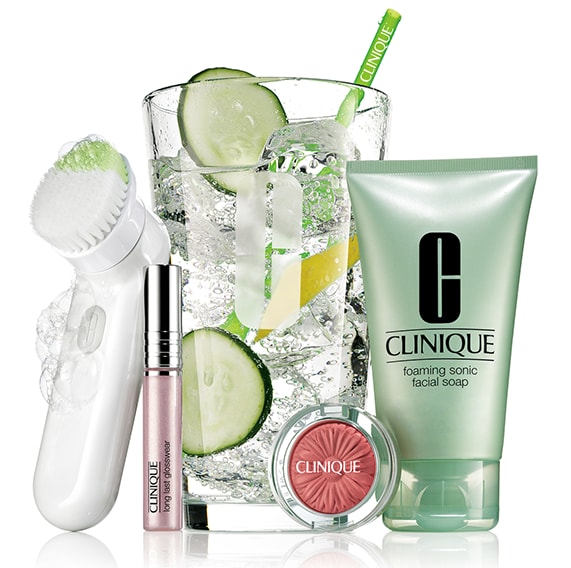 Healthy Starts.
The quickest way to a born-that-way glow.
Get on a health kick now with these Glamour magazine insights.
Prepare your own meals.

Swapping out processed foods for fresh food is easier than you think.

Get moving. It all counts.

Take the stairs instead of the elevator or park further away from the mall entrance and walk.

SPF every day, all year.

Wear it outdoors and indoors—those sneaky rays penetrate windows, too.
Deep Cleansing
Turn a face wash into a facial with our sonic brush. Use it with Foaming Sonic Facial Soap—lathers up so bristles glide gently over skin. Makes 3-Step work better, too.
Hydration & Protection
Get that dewy-fresh look with 24 hours of oil-free moisture.
Super City Block SPF 40 protects—and doubles as a makeup primer.
Luminous Colour
Light, natural and easy equals fresh-faced and healthy. That means sheer shades for eyes, a just-pinched look for cheeks and a glossy shimmer for lips.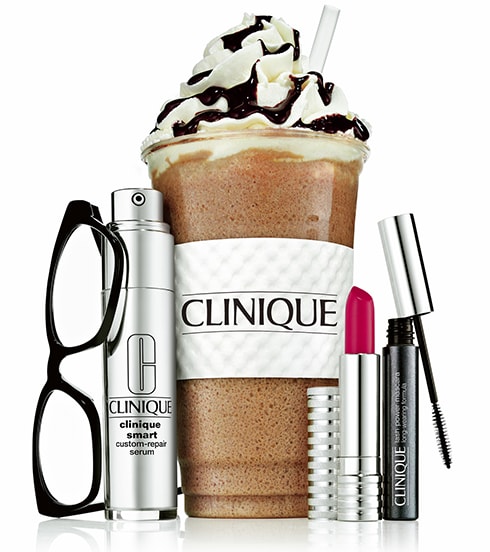 Success Starts Here.
At-work professional.
After-work pretty.
Looking for ways to jump-start your career? Glamour magazine has a few ideas.
Find an exprienced mentor who can coach you.

And pay it forward—help guide someone less experienced than you.

Dress for the job you want, not the job you have.

Your outward projection can say as much about you as the work itself.

Don't wait until job hunting to update your resume.

You never know when a chance encounter could lead to a great new opportunity.
Flawless Foundation
Your dream team for a perfected look. Even Better Makeup evens skin tone. Line Smoothing Concealer smooths, brightens. Blended Face Powder sets and perfects.
Colour Confidence
Effortless for 9 to 5. Easy-to-wear neutrals on eyes. Soft, rosy blush on cheeks. Pink or nude tones on lips. After hours, add rich matte lip colour.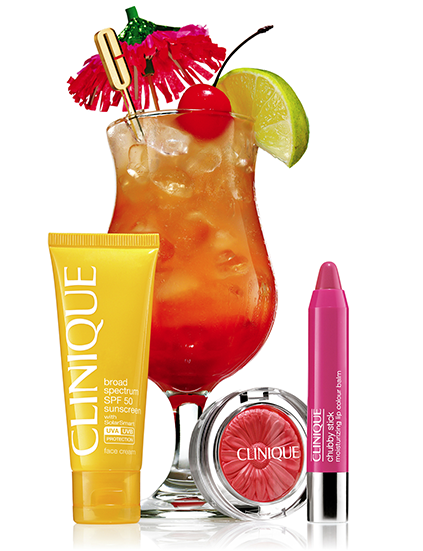 Start Your Getaway.
What to pack for pretty,
no matter where you go.
When wanderlust hits, you'll be ready with a few Glamour magazine tips.
Pack light.

Shoes take up tons of space. Pick one or two versatile pairs and build layerable outfits around them.

Add accessories to basics.

Streamline your wardrobe so a quick change of accessories takes you anywhere.

Take a cue from locals.

Eating at neighborhood restaurants is a great way to enjoy an authentic cultural experience.
Hydration & Protection
Dry plane-cabin air isn't kind to skin. Replenish in a flash with Moisture Surge Intense.
And don't let sunburn ruin your trip. Bring along oil-free sunscreen.
The Easiest Foundation
One simple step to glow more. With CC Cream, you get moisture, SPF protection, colour correction and flawless coverage.
Travel-Pretty Colour
Versatile, portable—and mistake-proof, too. It's why we love the Chubby Stick family for eyes, cheeks and lips.