Clinique Derm Pro Dr. Adriane Pompa explains why your skin barrier is the foundation of healthy-looking skin and how to keep it happy.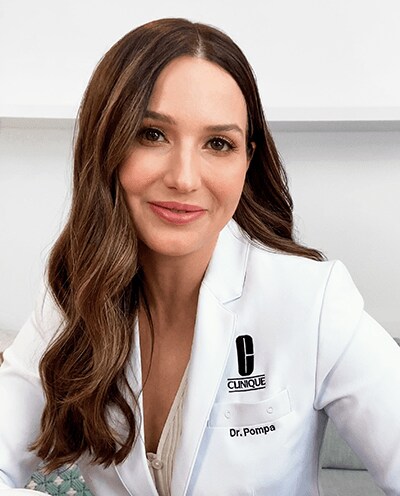 What is your skin barrier?
"Your skin barrier is your first line of defense against the outside world. It's made up of flattened cells, called the stratum corneum, that are surrounded by lipids to create a tight seal. The main function of your skin barrier is to keep water in (helping avoid what's called transcutaneous water loss) as well as to keep offending agents and irritants out, including UV light, pollutants, and free radicals."
What can damage your skin barrier?
"Skin barrier maintenance is extremely important for healthy-looking skin. Outside factors that can cause skin barrier damage are over exfoliation, environmental damage (i.e. extreme cold, wind, sunburns, etc.), and other irritating chemicals. UV light and pollutants also create free radicals, which can alter the skin barrier. Signs of a damaged skin barrier include redness, flaking, irritation and increased sensitivity. But sometimes it can be as subtle as feeling like your skin is tight or dry even after applying a moisturizer."
How can you keep your skin barrier strong and healthy?
"Monitoring your skin health day to day helps. The sooner you realize your skin is getting red, scaly, or irritated in anyway, the sooner you can address the problem. If you tend to have skin barrier problems, you should opt for a gentle cleanser and avoid ingredients that can irritate with overuse like glycolic acid or retinol. Using a moisturizer formulated to lock in hydration helps maintain a healthy moisture barrier, as well as sun protection. Hyaluronic acid is an extremely important molecule that our skin naturally has for hydration. Our level of hyaluronic acid decreases as we age, so replenishing our skin with this hydrator on a daily basis can help.  It's a powerful sugar molecule and when used in the correct formulation, can keep your skin hydrated and plump for extended periods of time."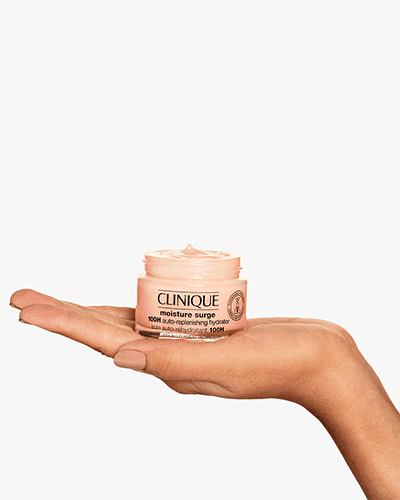 Clinique Recommends:
Moisture Surge 100 Hour Auto-Replenishing Hydrator, a gel-cream moisturizer with exclusive aloe bio-ferment and hyaluronic acid penetrates deep into skin's surface for hydration that goes over 10 layers deep.* After one use, this formula instantly boosts hydration by 174%*, and skin's barrier is strengthened by 37% in just 4 weeks.
*Into skin's surface; in vitro testing after 30 minutes.
** Clinical testing on 19 women, after using product once and evaluated immediately.