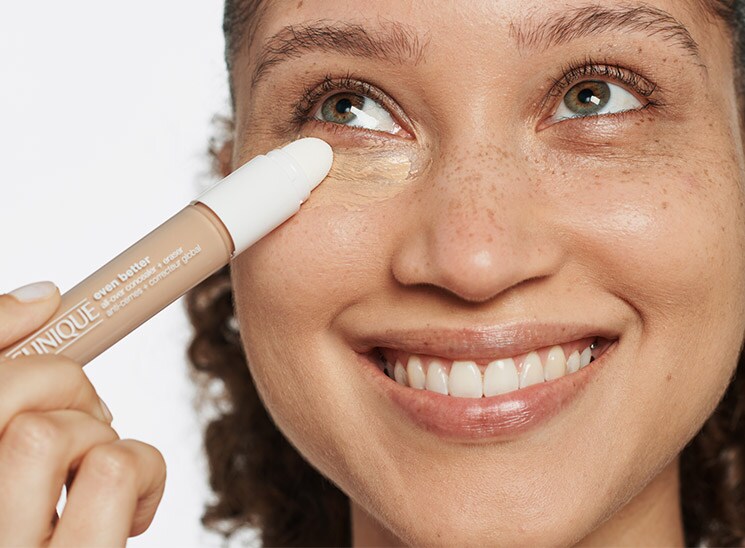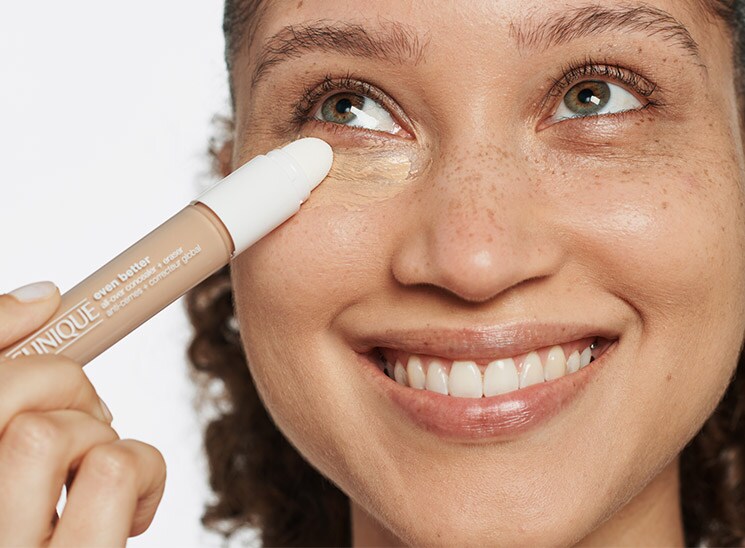 3 steps to conceal undereye circles.
Poor sleep, stress, or even just good-old genetics—dark under eye circles can seem impossible to get rid of. But before you slather on any old concealer, try our dark under eye circle routine. The secret lies in a three-step approach that anyone can perfect and won't add much time to your typical regimen.

Brighter looking eyes and a brighter outlook—all just a few minutes away.
Step 1: Gently pat on an eye cream.
The skin beneath your eyes is delicate and thin, which can allow blood vessels to peep through. That's why it may look like there's a dark shadow under your eyes, even if you're not tired or run down. The first course of action in how to cover dark circles is to use an eye cream that hydrates, and helps prep for concealer.
All About Eyes
is a lightweight eye cream with vitamin C that deeply hydrates, and over time, brightens the appearance of dark undereye circles and reduces the look of puffiness. Use your fingertips to lightly tap it along your orbital bone, from outer to inner corners.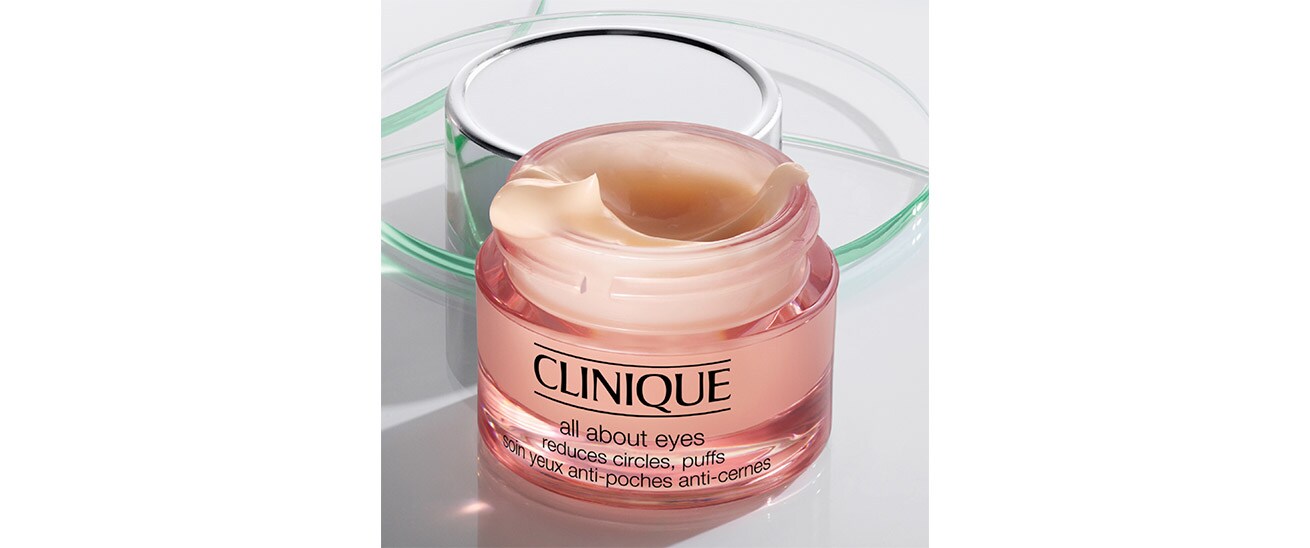 Step 2: Conceal it and forget it.
Sometimes a little more really is better, especially when it comes to concealing undereye circles and in finding a concealer for dark circles. First address the darkness with a color corrector like one of our best dark circle concealers
Even Better All-Over Primer and Color Corrector
, which instantly neutralizes dark undereye circles. Next dab an undereye concealer like
Even Better All-Over Concealer + Eraser
just under the inner corner of your eye (which is typically the darkest area), then use the pads of your fingers to press and blend the concealer into your skin in a rolling motion. Next, lightly dust translucent powder like
Blended Face Powder
over the concealer to set and perfect your look.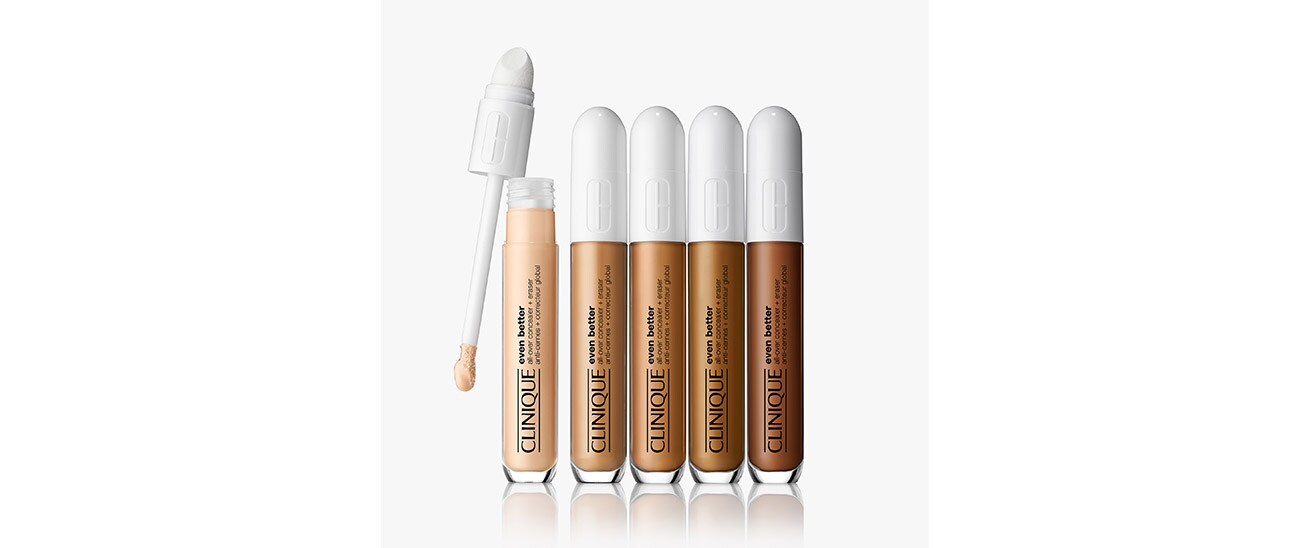 Step Three: Distract, distract, distract.
Well-planned eye makeup will draw people's eyes upward, away from the dark undereye circles. Strong, bold brows, eyeliner along the upper lash line, shimmery shadow, and major lashes on top lashes can only detract focus away from your circles.
Just Browsing Brush-On Styling Mousse
,
Quickliner for Eyes
and
High Impact Mascara
will all work in your favor.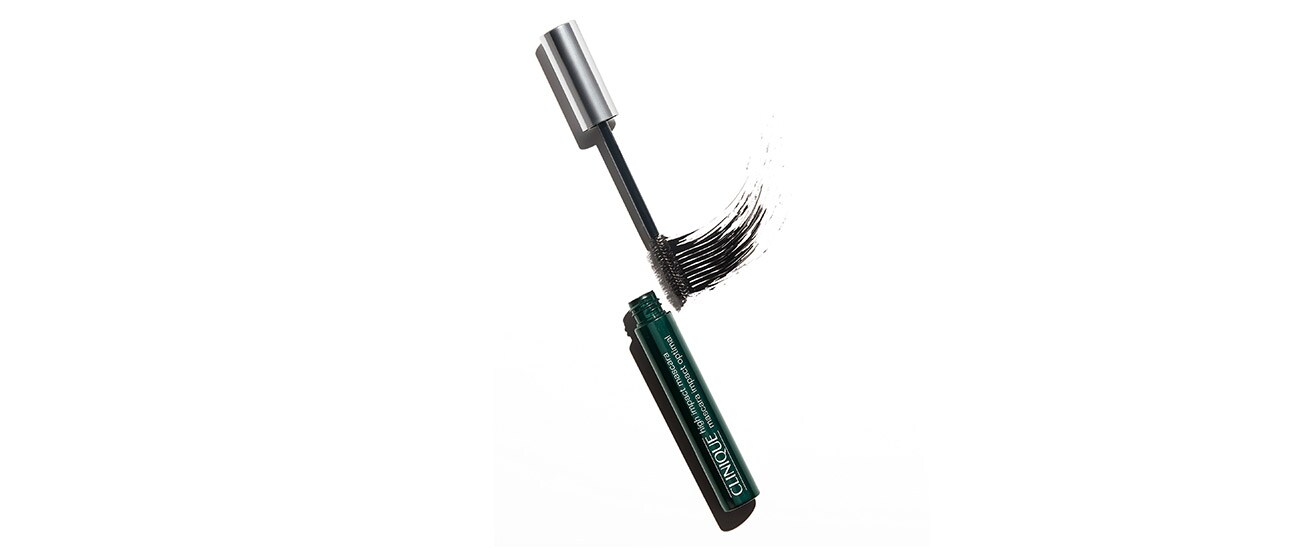 Ready to say buh-bye to dark undereye circles?