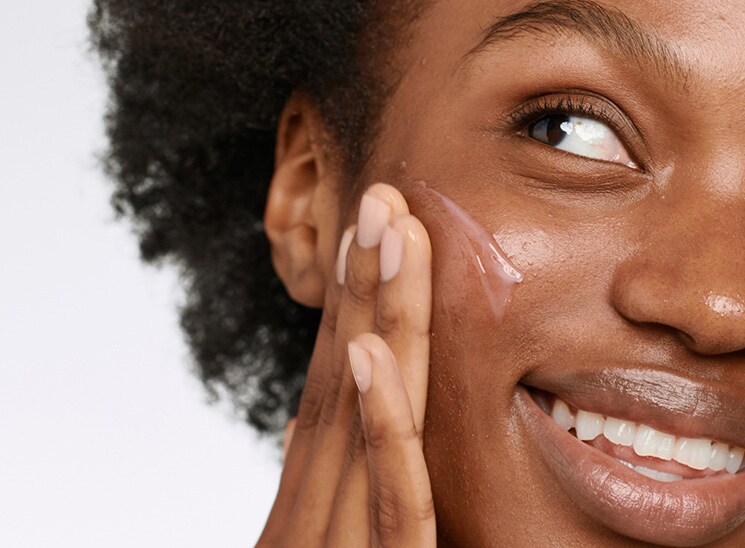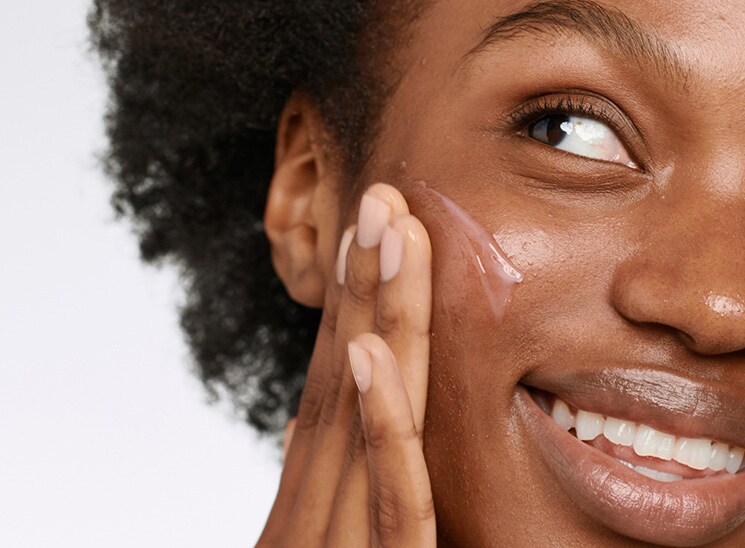 Dewy sun-protected skin – what could be better?
You survived winter. Summer skincare should be easy, right? Wrong. You want something lightweight and oil-free—but you still need to protect your skin from the season's dehydrators, which now include the heat, dry weather, and even indoor AC. And now SPF is especially necessary too. But some sunscreen formulas (especially when layered on top of moisturizing steps) can leave a streaky white layer on your skin called a white cast—particularly for those of us with deeper skin tones.

We get it. Which is why we took our pink icon gel-cream moisturizer Clinique Moisture Surge 100H and gave it a sun-protecting boost with SPF 28. And we formulated it to be sheer on all skin tones, so it's ready for you to throw up an OOO and head outside.

Let's get to know your next favorite skincare step.
Why is Clinique Moisture Surge so well-loved?
Since
Moisture Surge
hit Clinique counters, it quickly grew to cult status with its soothing gel-cream texture and lightweight feel. Over the years the team has refined the formula, adding skin-loving ingredients like aloe bioferment and hyaluronic acid. Moisture Surge now boasts over 100 hours of replenishing hydration for a plump, dewy glow. It also doesn't hurt that the pink hue makes for a pretty great Instagram shot.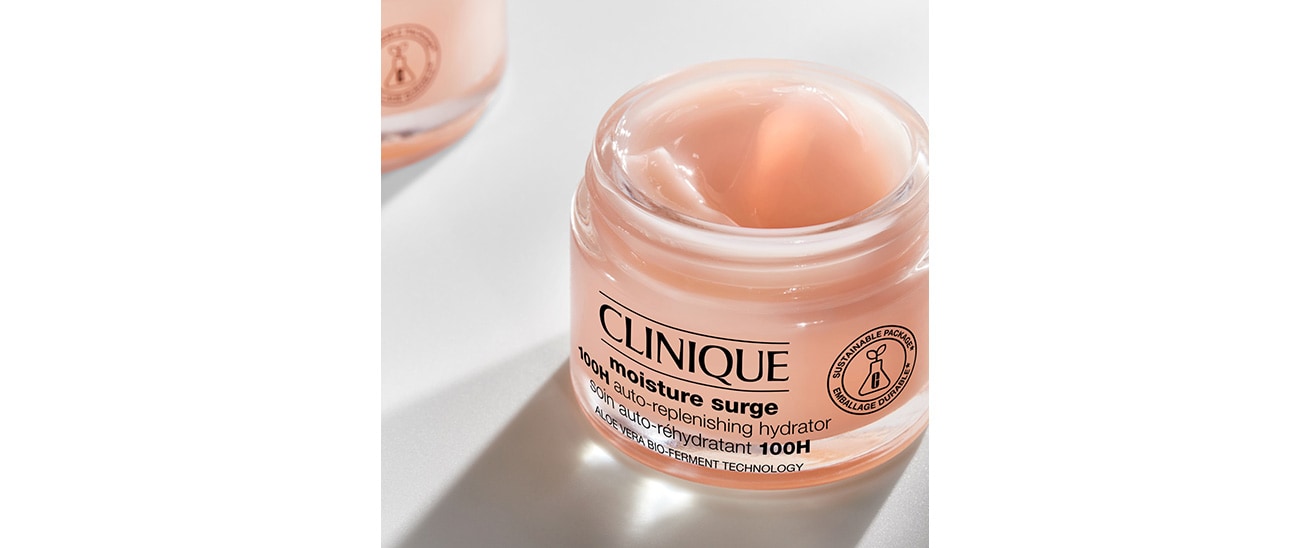 So we thought—what next?
What happened when we made moisturizer with SPF?
SPF is a non-negotiable in a serious skincare routine, which is why we took our best-selling moisturizer and added sun protection to it.
Moisture Surge™ Broad Spectrum SPF 28 Sheer Hydrator
is a true skincare life hack if you ask us. In addition to the aforementioned ingredients, this hydrator also has pro-vitamin D added to help fight damaging free radicals. The result is a cloud-like cream that double-duties as your moisture and SPF step.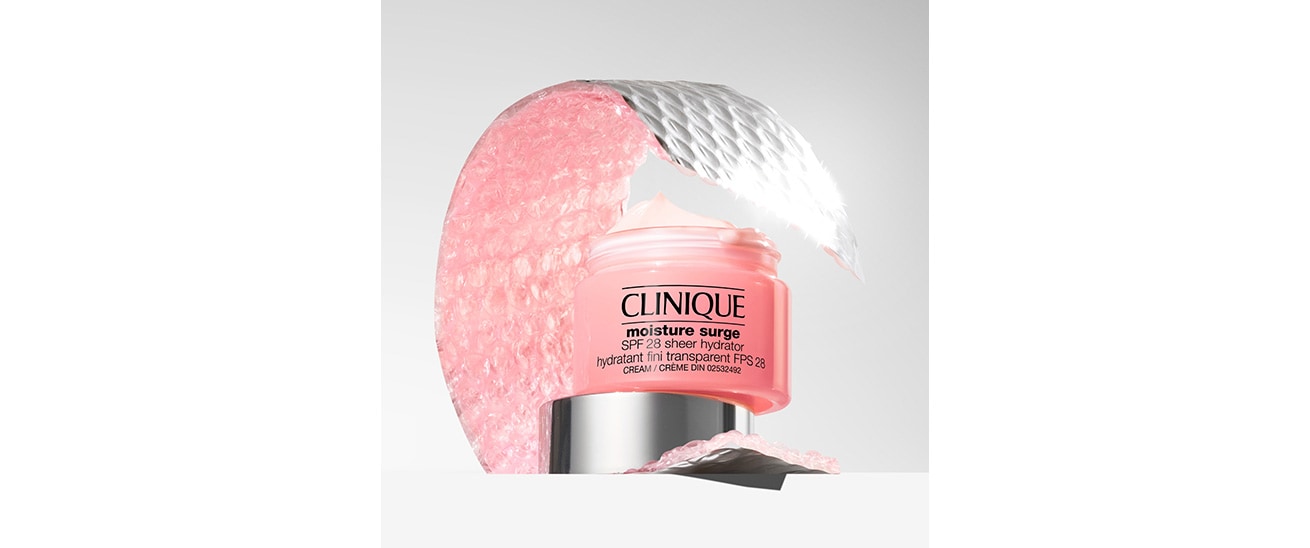 And with an SPF of 28 filters, this little wonder filters out up to 96% of UV rays.* And it's deliciously soothing. And it's safe for sensitive skin.
How does this affect your skincare routine?
A common downside to sunscreen is the dreaded white cast: a streak of white film that can appear even under makeup or on photographs. Particularly with skin tones that have more melanin, this white cast can be more prevalent. But Moisture Surge with SPF was formulated to go on sheer, leaving just a plump and dewy result with the added benefit of protection against UVA/UVB damage. An SPF without white cast can be a gamechanger when it comes to getting that easy summer look you want, while also saving an extra skincare step. More time back and a great result? Sign us up.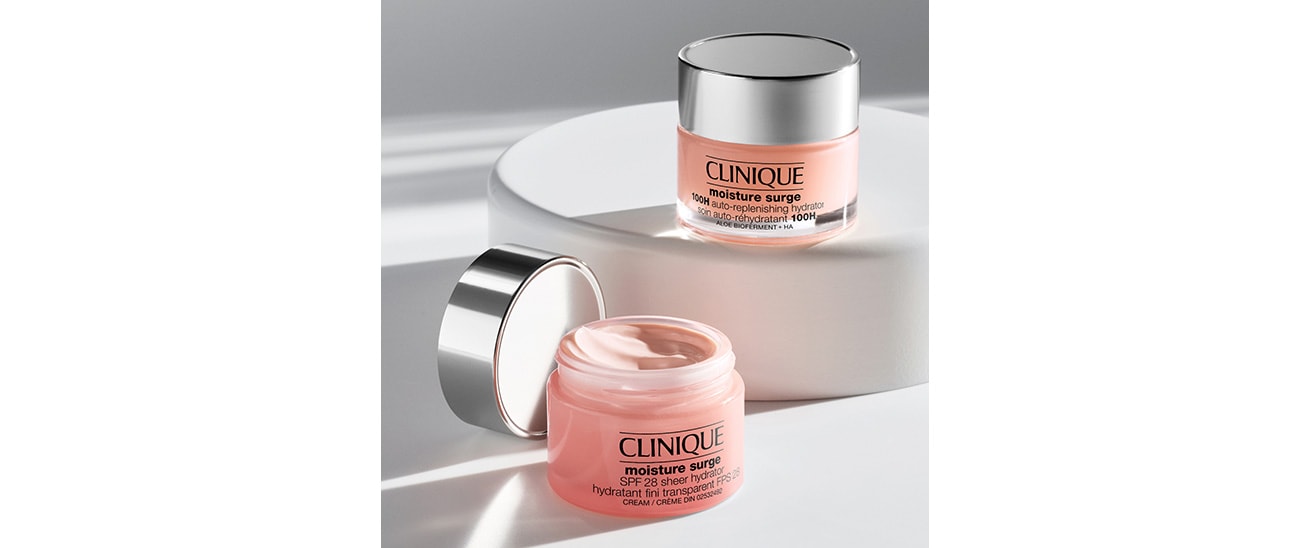 How will it actually elevate my makeup looks?

Moisture Surge SPF not only adds a protective layer under your complexion products but also delivers that smooth, hydrated canvas you love. So let's make moisturizer with SPF a daily step, shall we? It all starts with Clinique Moisture Surge.

*UV rays associated with sunburn; based on SPF testing.