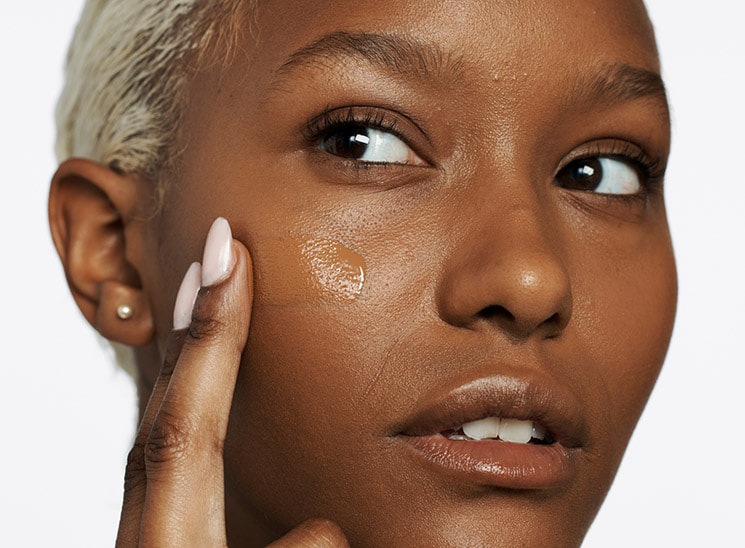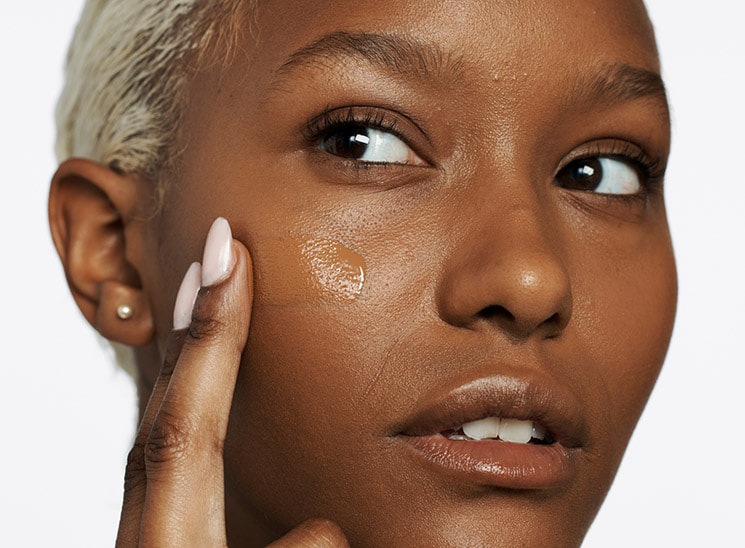 The guide to finding your foundation shade.
The journey to finding the right foundation shade for you can seem like a lifelong one: it's too light, too dark, too…something not quite right. How to find your foundation shade lies in the way it melts into your skin like it belonged there all along. If you need to slather your face with it to look natural, chances are it's not your perfect shade. Your shade will give you confidence and look like you have nothing on. Too good to be true? Absolutely not. You can do it, and we're here to help.
Shop with a clean face.
Whether you're perusing in-store or online, a foundation skin tone chart only works if you're showing up with bare skin. Chances are, if you've already been wearing the wrong shade, you're probably going to do it again unless you remove it completely before trying a new one. The point is to match your bare skin, not your current foundation. To avoid being off base, make your foundation hunt a no-makeup excursion. You can also try out our
virtual try-on experience
to help find your foundation shade.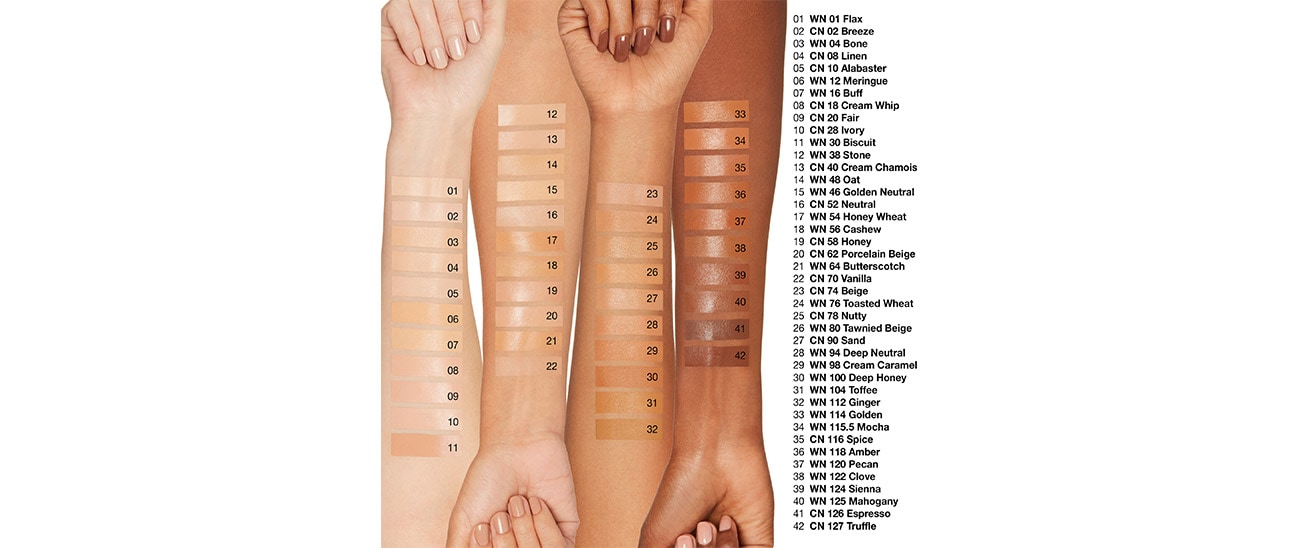 Don't go by shade names alone.
You know that expression "never judge a book by its cover"? That applies to how to find the right foundation shade, too. Shade names like espresso or beige are not universal to all brands or even amongst the different foundation types within the same brand. They can be a helpful guide, but if you want to get it right off the get-go, we always recommend color-matching by a consultant,
which is a free service
. Also keep in mind that whenever a formula is different, the same shade name can look slightly different based on the interaction of its ingredients.
Choose a formula for your skin type.
Shade is of the utmost importance, but formula plays a large factor in your perfect foundation as well. Is SPF key, and are you looking for a foundation that helps with dark spots over time?
Even Better Makeup
does just that, with a moderate coverage and natural finish. Are you looking for a triple dose of skincare with your foundation?
Even Better Clinical Serum Foundation
is a full coverage, matte finish foundation that visibly improves skin with three potent serum technologies. You can also switch your foundation formula and shades up depending on the season, or what your skin is craving. Winter may call for a lighter shade with more hydration, while summer may call for a deeper shade with more nourishing ingredients.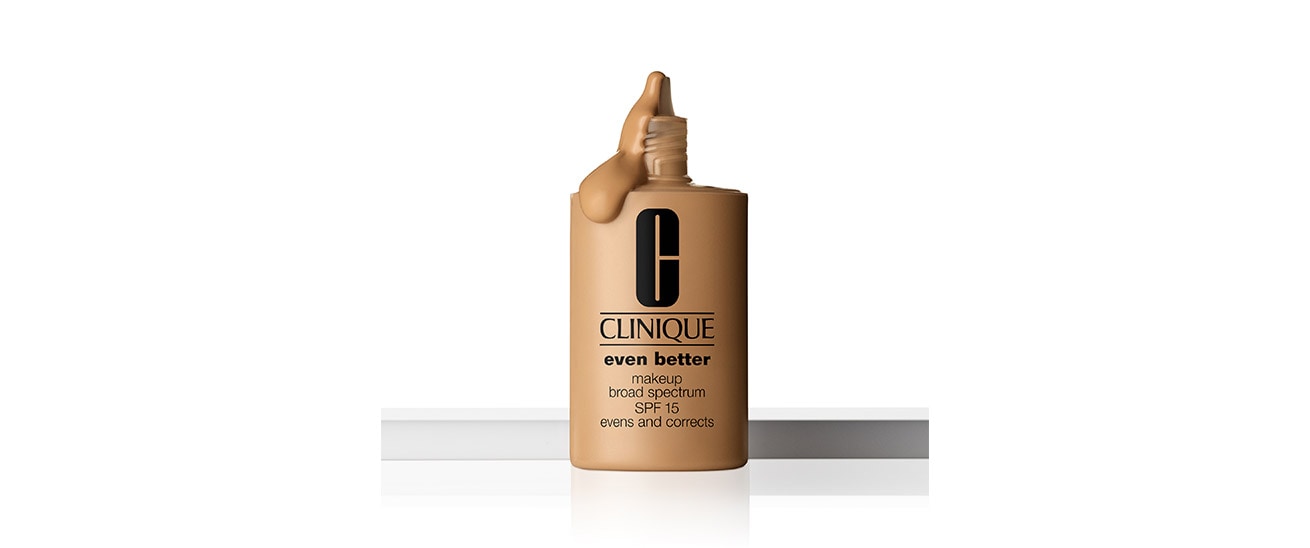 Understand your undertones.

Clinique foundations are formulated and created for all skin tones and undertones—it's just about understanding the ins and outs of yours. To identify what type of undertones you have, examine the inside of your wrist. If your veins are blue, then you have neutral undertones, which means you can wear both cool and warm foundation shades. If your veins look purple-ish, then you have cool undertones, giving your skin a pink tint. If your veins look green, then you have warm undertones, giving your skin a golden tone. The shades in Clinique Even Better foundation shades are easy to navigate because along with shades like Truffle or Alabaster, they are labeled with qualifiers like WN and CN that stand for Warm Neutral and Cool Neutral to help you out.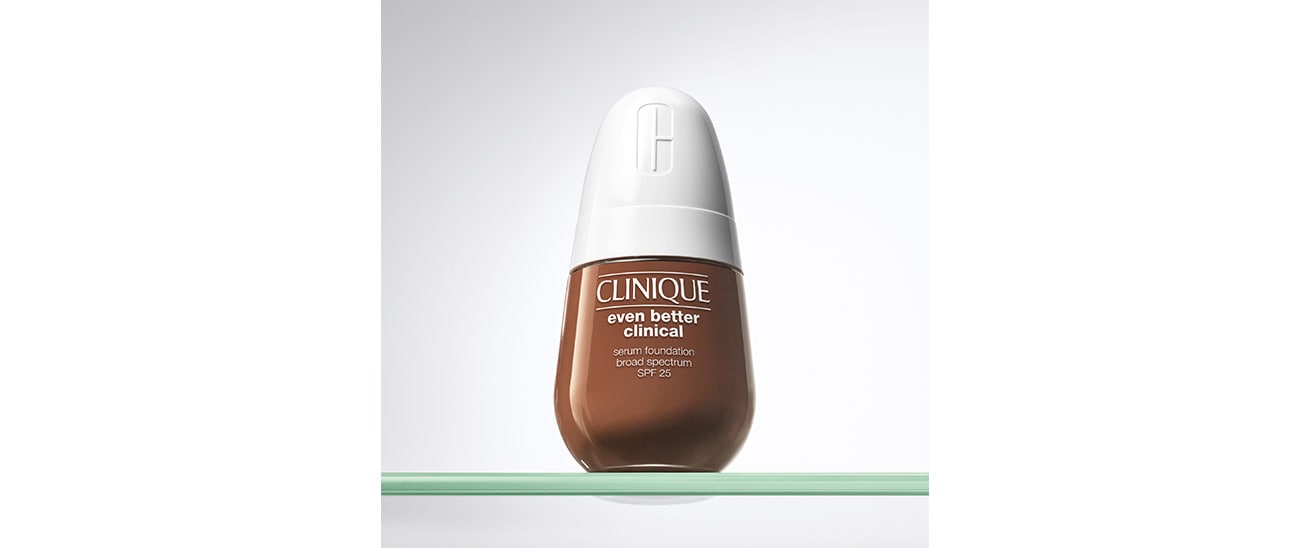 Swatch 3 shades.

While it's tempting to reach for a bottle that looks like the right foundation shade, it's important to always try before you buy. The best technique for finding your best shade is to first choose three that appear to be a good match, then swatch them (apply a short line) next to each other on your jawline, leaving a little skin between each. One of the most common mistakes is choosing a foundation that only matches your face. It should also blend seamlessly onto your neck too. If you're shopping online, the virtual try-on is great for this as well.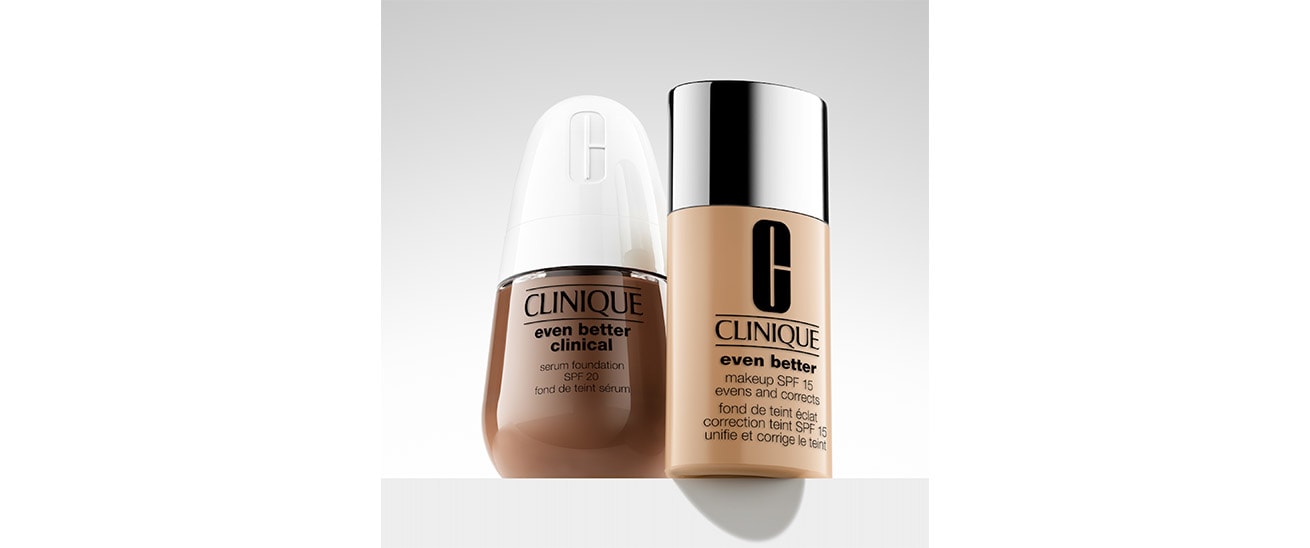 Take the winner for a test drive.

After determining which swatch looks like the best foundation shade match, remove the other two and fill in a small section of your jawline with the leading contender. Now take a cotton swab soaked in makeup remover and sweep it down the middle of the patch. It's not breaking news that you should always check the way your foundation looks in natural light before making a commitment.

There you have it: how to find the right foundation shade.