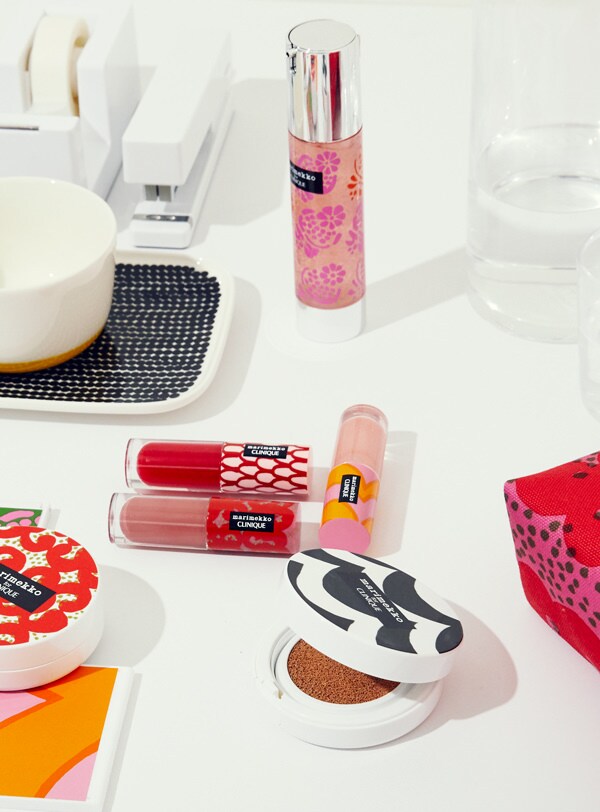 The Wink: Wow. This Marimekko for Clinique collection makes us feel instantly happy. Goal achieved?
Melissa Knapp: Yes! I don't buy into the idea that basics have to be plain. Functional? Yes. Boring? No. That's what's so great about Marimekko—their brand has always reflected a marriage of creativity and function. I loved the idea of pairing our simple, classic packaging with the surprise of Marimekko patterns to bring a smile into your everyday beauty routine. Clinique and Marimekko share a positive, empowering philosophy and a heritage of thinking differently, so naturally this collaboration made sense.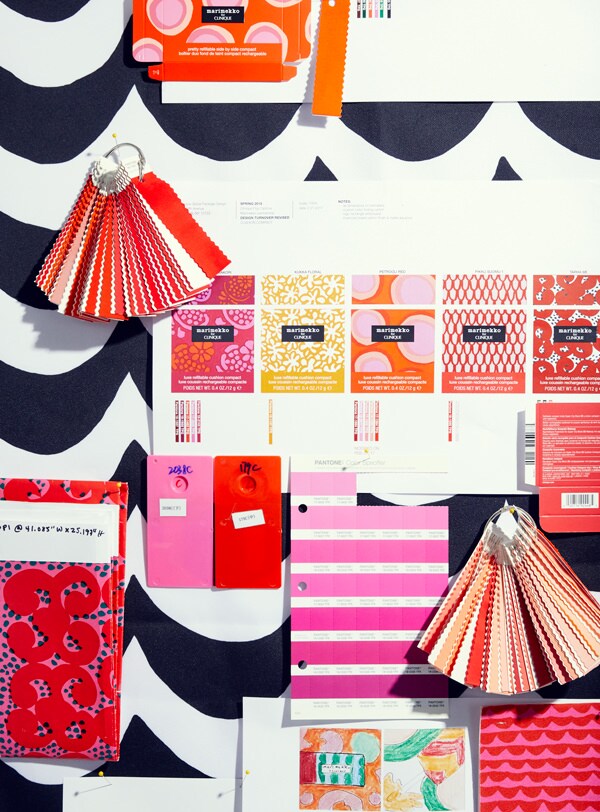 TW: Happiness never goes out of style, right?
MK: No, it doesn't. Neither does being modern. Marimekko and Clinique were born as part of the modernist movement and their timeless aesthetic is still relevant today. Both brands were created by fearless women who saw no boundaries to their potential, so there's this innate pioneering spirit they share. They dreamed up products with the goal of empowering women to be bold, embrace uniqueness and think on the bright side. For Marimekko it was all about self-expression and bringing joy to everyday life through prints and colors. For Clinique, it was about giving women the power of choice in beauty, through customized routines for each and every skin type. Before Clinique, it was pretty much a one-cream-fits-all offering at the beauty counter. And they were all thick, heavy and highly fragranced. In contrast, Clinique offered fragrance-free alternatives and was the first brand to offer a personalized approach to beauty.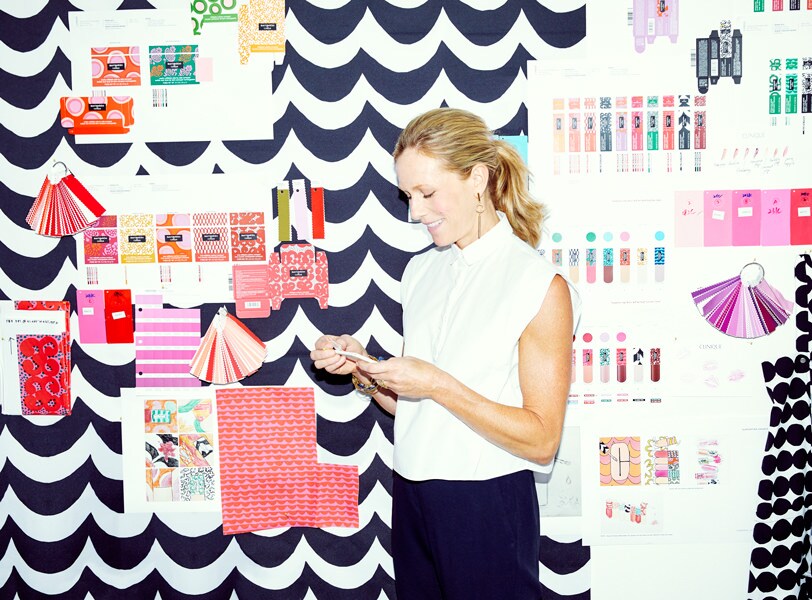 TW: All of the Marimekko patterns in this collection are so colorful and bold, yet timeless. How did you choose them?
MK: They were all created by Annika Rimala (1936—2014) who was Marimekko's most prominent ready-to-wear designer in the 1960s and 1970s. Not only did she have an inventive use of color and print, but her work was characterized by timelessness, practicality and humor—which resonates with our brand, too. We were also thrilled to learn that Annika herself used Clinique.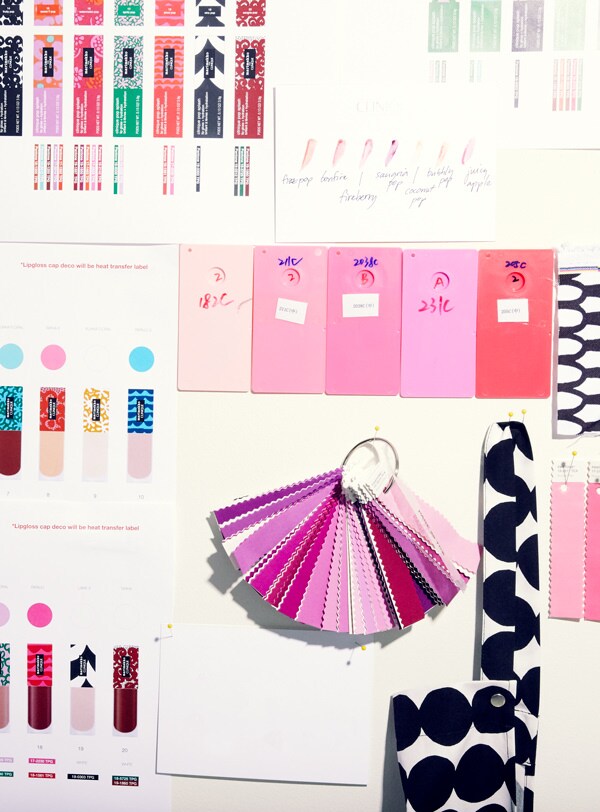 TW: What's your favorite piece in the collection?
MK: Nude lip gloss is my go-to everyday essential and our new Pop Splash Lip Gloss + Hydration has a great range of nudes to match any mood. The gloss has a sheer, water-light texture that's really hydrating, so it feels more like a lip balm, but has the beautiful high shine finish that adds a little more polish to your look. The Marimekko patterns brighten up anybody's boring makeup bag and, for me, bring a sense of nostalgia. As a creative person, I have a very distinct memory of the first time I saw a Marimekko pattern as a child—it was an instant obsession.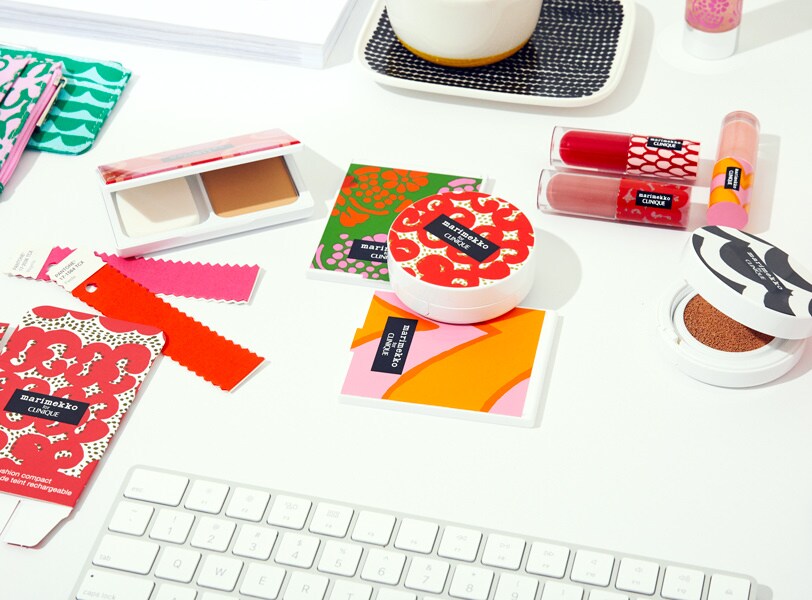 Photos: Erik Tanner | Hair and Makeup: Lizzie Arneson | Prop Stylist: Sara Foldenhaeur