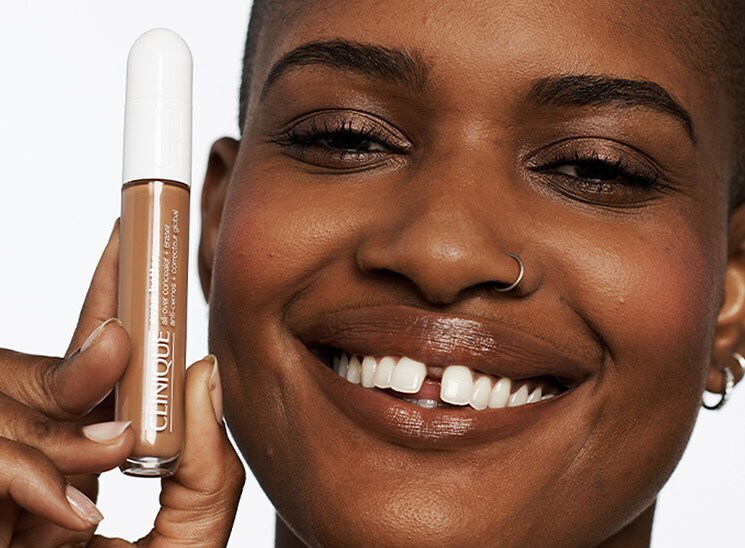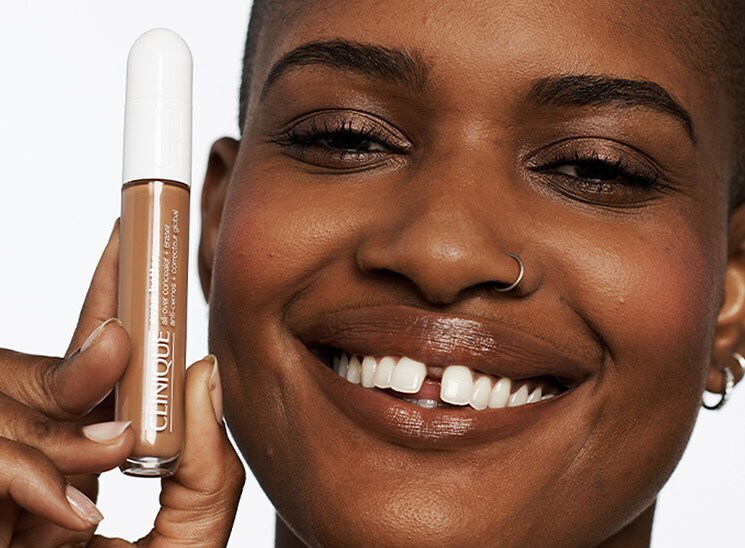 The expert way to apply concealer.
Flawless, smooth, glowing skin. That's the dream, right? And you know in theory how to get it: effective skincare and a few quality complexion essentials like primer, concealer, and foundation. Primer and foundation are on the easier side—just apply and you're done. But mastering how to apply concealer and where to apply concealer is trickier because it depends on what you want to conceal. From blemishes to dark spots and redness, we'll cover (pun intended) all you need to know to get that perfect base.

What does concealer do? Don't worry – we've asked an expert to unpack everything.
Where to apply concealer.
"Ensuring dark circles are corrected and concealed is a sure way to make your face look more refreshed and less fatigued," John Miller, Director of Education at Clinique says. "A tiny dot of a concealer 1-2 shades lighter than your skin tone placed at the outer corners of the eyes and lips, then tapped in to blend will give a lifted look to eyes and lips. Anything that gives the appearance of an even skin tone makes skin look healthier and more youthful. Finally, a little concealer around the lip line is often helpful before using pencil and lipstick to even out or enhance the shape of the lips."
Choosing a versatile concealer is a great place to start.
Even Better Clinical All-Over Concealer + Eraser
was formulated and designed to be used any way you need to conceal, with lightweight full coverage to help master it all.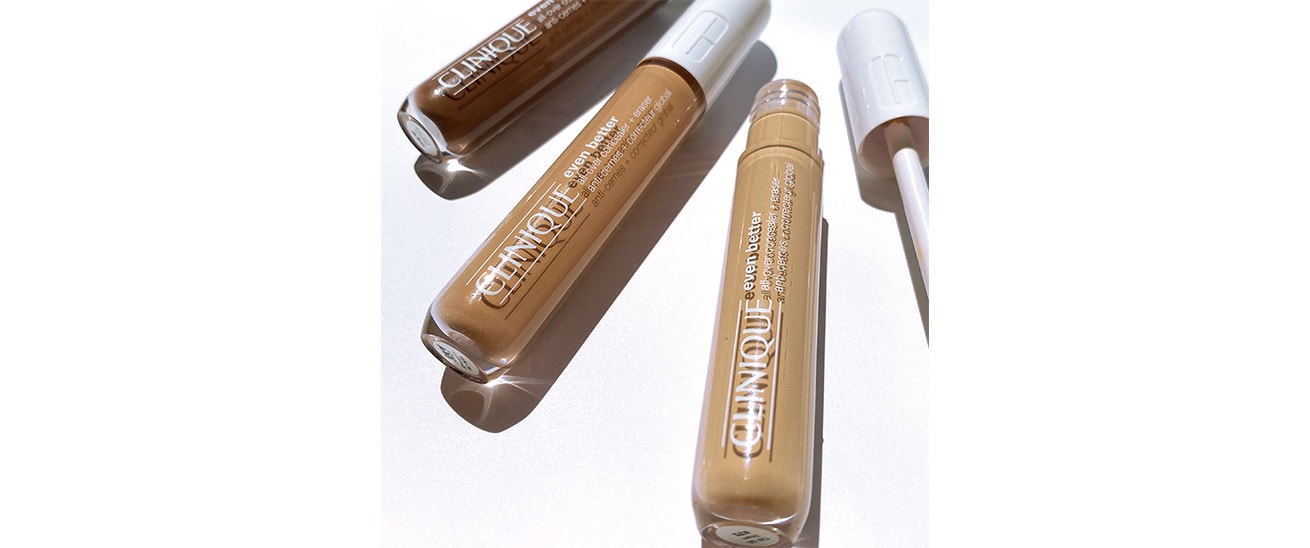 How to find your concealer shade.
"The only way to be sure is to try it on," Miller says. "At Clinique we have a large shade range of
Even Better Concealers
—some which match directly to our foundation shades in
Even Better Makeup
—but even then you need to put it on."
He shares a few tricks. "Deciding between two shades (one a little lighter than your skin or one a little deeper)? Go with the one a bit lighter. And always ensure the concealer you are choosing is the same undertone as your skin and foundation. If not, your concealer will stand out or even look grey. The only exception to the undertone rule is if you are utilizing a concealer to color-correct for redness. Then you want something with a warmer undertone to neutralize the red."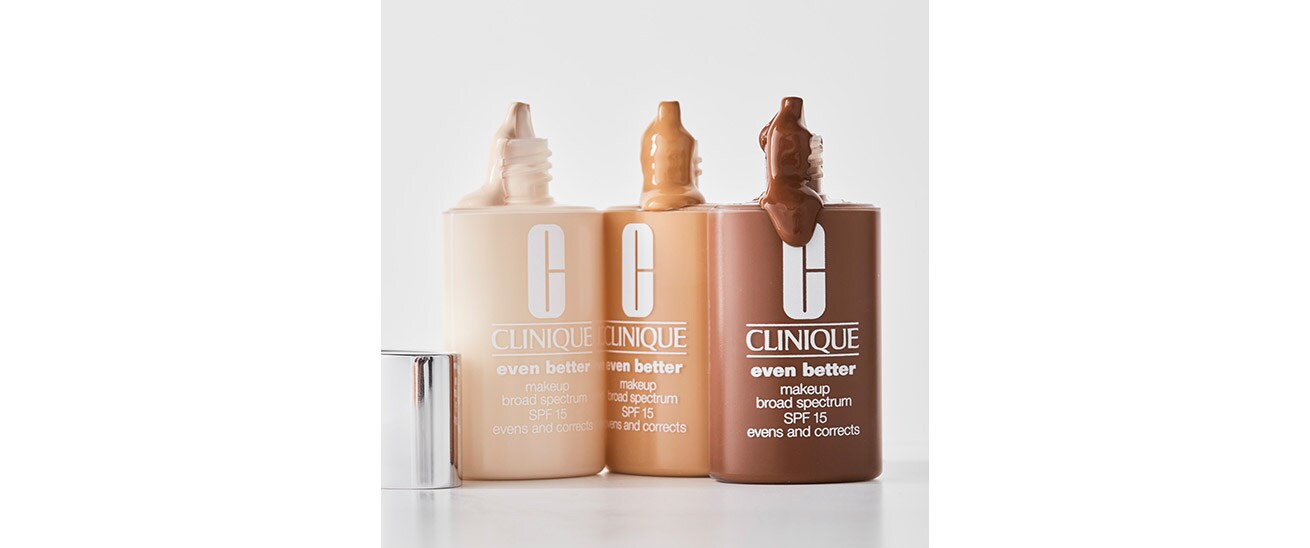 Your shade can also depend on how you want to conceal. "For general concealing, you want a concealer that matches the shade of your skin or foundation as closely as possible," Miller says. "Like I mentioned, a shade 1-2 shades lighter than your skin tone is great for brightening around the eyes and can also be used to bring a little lift to other areas. If you are color correcting, use a color corrector designed to neutralize your concern."

To color correct, look to Even Better All-Over Primer and Color Corrector to instantly neutralize dark circles and reduce visible puffiness.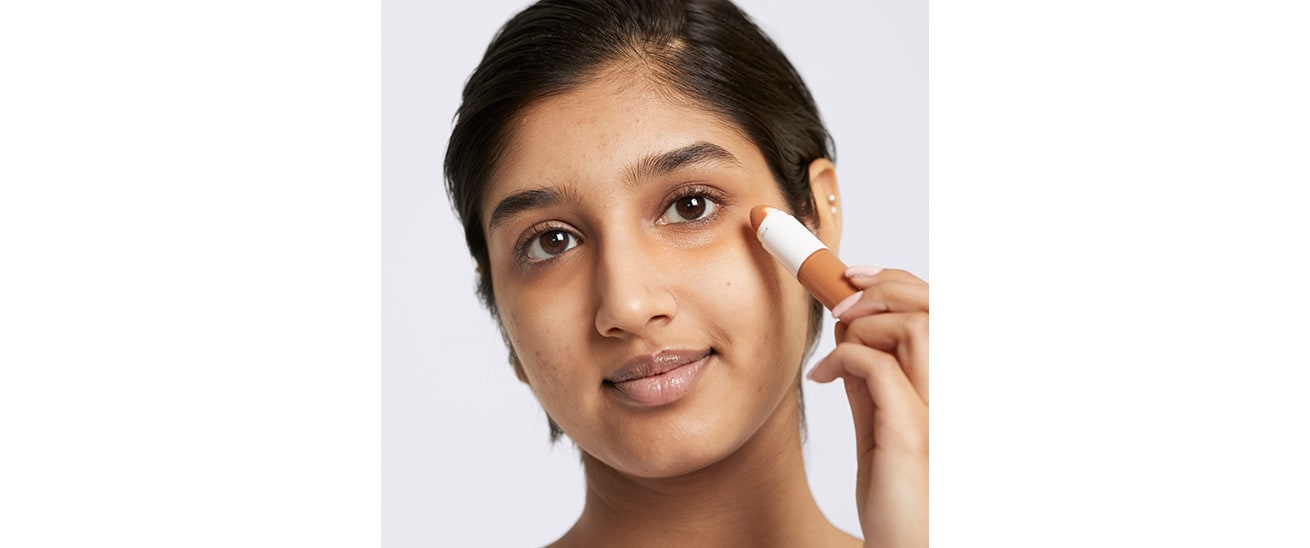 Do you apply concealer before or after foundation?
"It really depends," Miller says. "As a rule I like to hold on applying concealer until after I have applied foundation. Always with complexion makeup, less is more. You want the least amount of product on your skin as possible to achieve the level of coverage that you want. Often foundation alone is enough, and even if you do need a bit more, you probably need just a little more. One exception is when you are using a concealer for color correction (like really deep blue-toned circles under the eye). With color correctors, the idea is to use just enough on bare skin so that the skin takes on a more neutral tone, then apply foundation over top in to achieve your coverage and color correction without having two heavy layers on."
How to apply concealer.
The answer to how to apply concealer is also that it depends on your personal preference. "There are a couple general things to consider," says Miller. "A
brush
generally puts down a good amount of product. Then it tends to move it around as you use the brush to blend. This is okay if you have a larger area to cover, but not so good if precision is important (like when you just have a small spot to cover). Either way, something like the blending sponge that comes at the end of an Even Better Concealer is great for blending without spreading.
"But my favorite tool for concealing is fingertips. The warmth of the fingertip helps the product to meld into your skin better and tapping with fingertips gives a beautiful blend without excessive spread."
How to set your concealer.
Don't forget to lock in all your hard work once you're finished. Set your concealer with a
translucent powder
using a
powder brush
and light dabbing motions.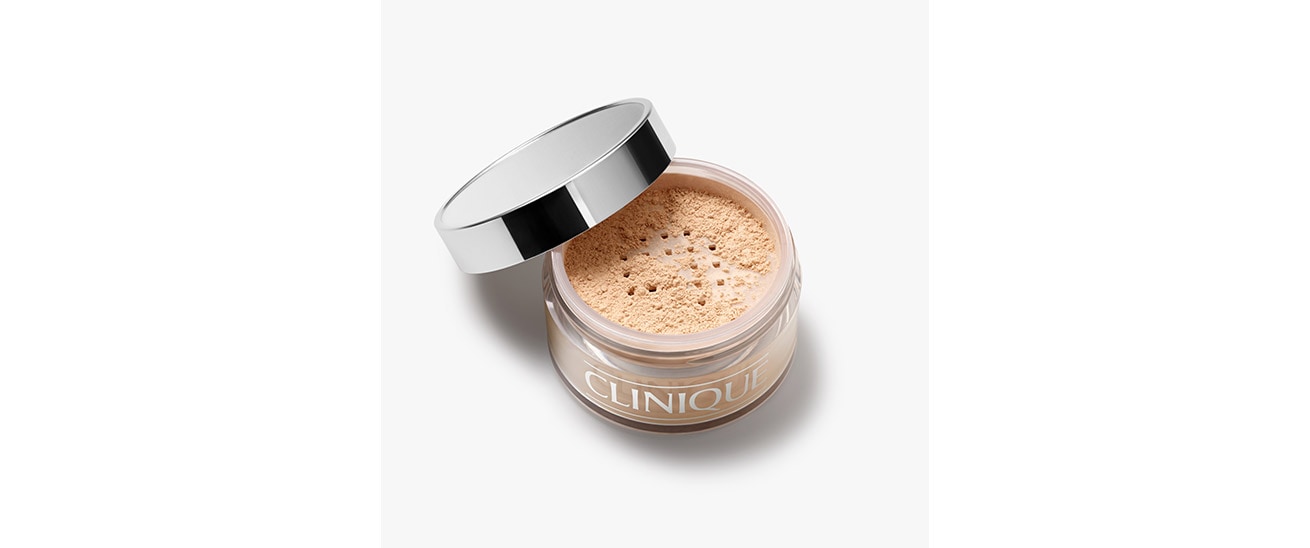 Finally, what does a flawless skin regimen look like?
Let's take it step by step so you can conceal like a pro.
Step 1: Correct before you perfect.
Color correct and depuff the area with the help of ingredients like vitamin C and caffeine in
Even Better All-Over Primer and Color Corrector.
Step 2: Lay the right foundation.
Shade matching is key, so choose a formula that offers a variety to perfectly match your skin tone for every season. Luckily
Even Better Makeup Broad Spectrum SPF 15
has your match in one of 50 shades.
Step 3: Apply with precision.
The blending sponge that comes at the end of our
Even Better All-Over Concealer + Eraser
is great for blending. It's a good way to keep this lightweight yet full coverage formula in line.
Step 4: Save your work.
Set your concealer with a translucent powder like
Clinique Blended Face Powder
using a powder brush with light dabbing motions.
Still wondering how to apply concealer? We didn't think so.