Want big energy, enormous energy, super energy? Know someone who is energy obsessed? Read on for advice from Ken Roczen; he's made energy his job, and he's one of the best.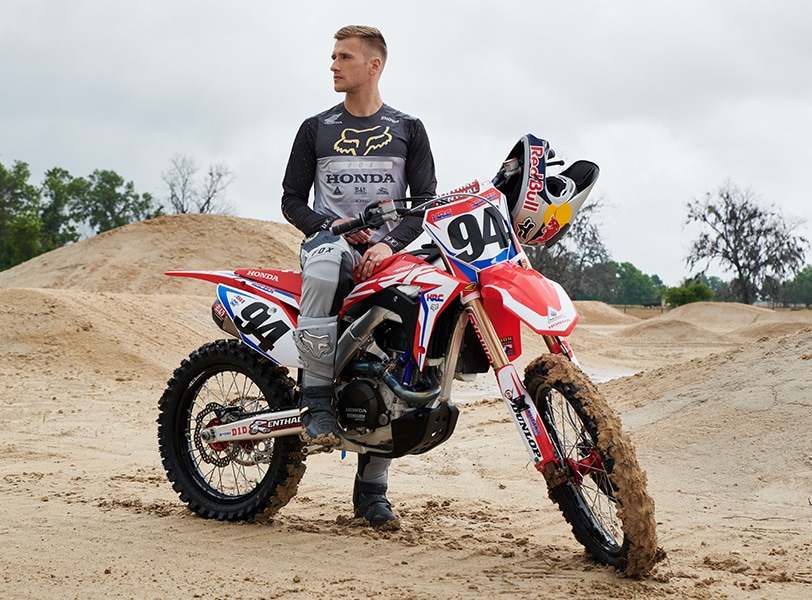 Ken is a champion motocross racer—so he needs big bursts of intense energy, plus sustained energy for long, focused days. After all, you (and the men in your life) are fighting the good fight: you tweak your eating habits; dive into the newest workouts; analyze sleep; and try really, really hard to stay hydrated. Work Ken's super energy tips into your own daily routine to optimize your energy.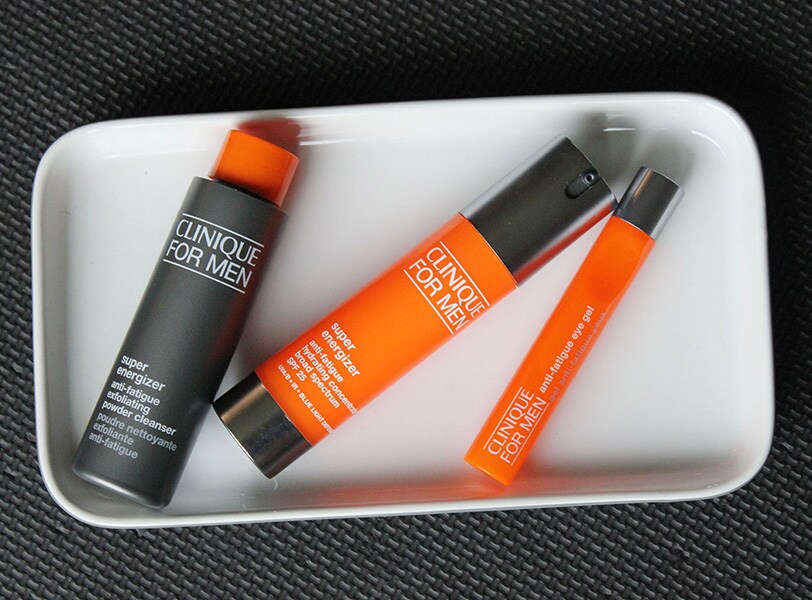 1. Energize your skin. "If you need energy right this second, energize your skin," says Ken. "The Super Energizer moisturizer and eye gel definitely help me look and feel nice and awake. Gives me a better start to the day." What does he mean? Super Energizer Anti-Fatigue Hydrating Concentrate Broad Spectrum SPF 25 gives your skin a burst of hydration plus 12-hours of anti-fatigue. (Yes, please.) And the Super Energizer Anti-Fatigue Eye Gel has a cool, metal rollerball applicator that helps reduce puffiness and brightens tired-looking eyes.
2. Fuel your body. "Healthy fats are great for long-lasting energy," says Ken. "Know your favorite energizing, whole foods. Mine are protein smoothies, banana with peanut butter, and avocado with salt and pepper."

3. Get everyday adrenaline. "There's nothing like jumping a 40-foot triple on a bike to get an adrenaline rush," says Ken. Not realistic for your everyday agenda? "Try a cold plunge or shower after a hard workout. That's also when I like to use the face scrub," he says. Super Energizer Anti-Fatigue Exfoliating Powder Cleanser gives skin a rush as it deep-cleans pores and smooths the surface—it's essentially an energy shot that makes you look and feel good. (Yes, girls can use it too—so stash it in the medicine cabinet for your guy, but go ahead and help yourself too.)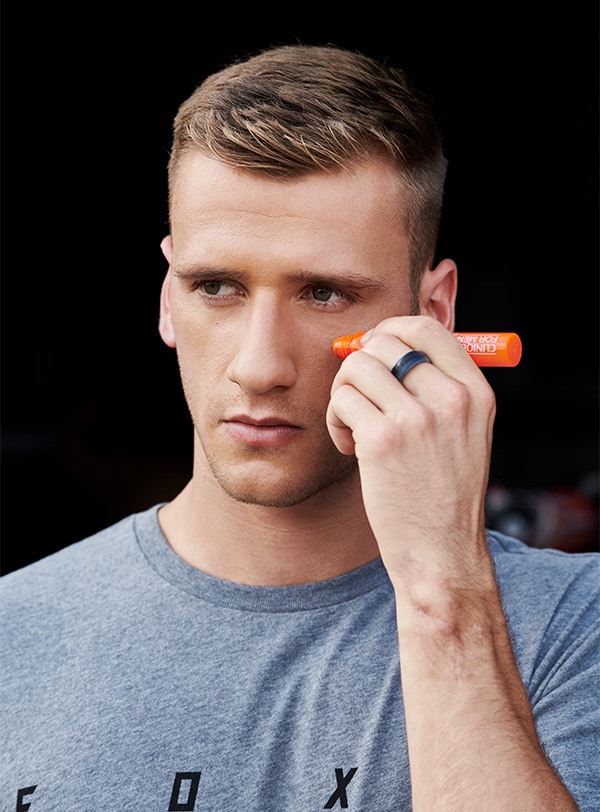 4. Power up your workout. "Before workouts, I listen to punk music to get my heart rate up. Also, exercise puts you in a better mood and gives you more energy—but you have to have fun with it," says Ken.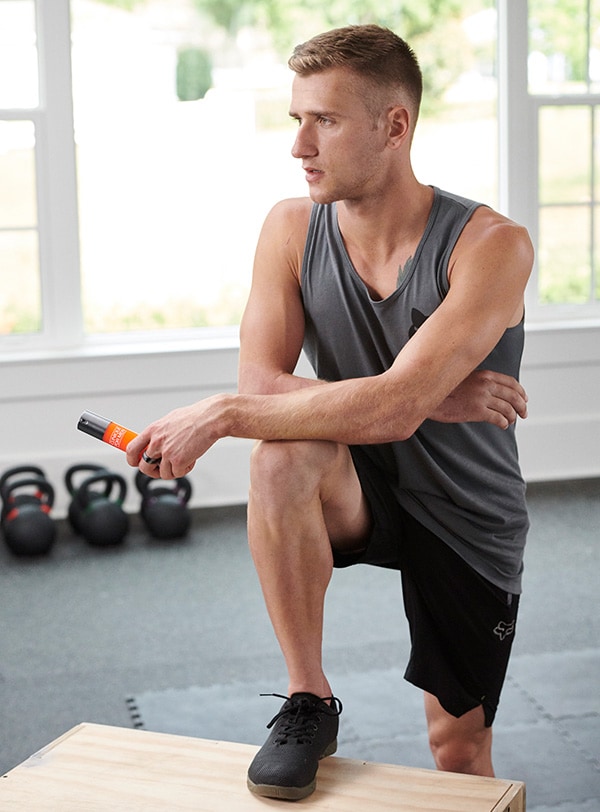 5. Rest up to rev up. "Sleep is recovery. Get plenty of it," says Ken.

6. Prepare and protect. "I like that the moisturizer has SPF and blue-light defense," says Ken about Super Energizer Anti-Fatigue Hydrating Concentrate Broad Spectrum SPF 25. "I put it on in the morning and don't worry about it." It energizes skin for 12 hours, plus it defends against sun, pollution, and Blue Light, the skin-damaging rays emitted by your screens. In other words, you're good to go.
7. Do put in the work! "I work out hard in the pre-season because the fitter I am, and the stronger I am, the more fun I have racing because it's easier on my body," says Ken. "I know I can take the hits."

8. Don't "ever second guess yourself!"
Video & Photos: Dylan Coulter | Words: Alix Light Perez