There's a lot to rave about when it comes to gelato. For starters, it has less fat than ice cream (need we say more?). It also has less air, which means stronger, more intense flavors and a creamy, smooth texture. What better way to impress your holiday guests than with a few scoops of this delectable dessert? Wait until they find out you made the gelato yourself. That's right. You can do it.
We partnered with the maestros at Carpigiani Gelato Institute in Bologna, Italy to create three custom DIY gelato recipes inspired by the new Happy Gelato Creams for Body. Like gelato, these moisturizers are a decadent treat, leaving your skin insanely soft, smooth and lightly scented.
The pros at the institute definitely know a thing or two about whipping up the classic Italian treat. The school teaches over 6,000 people a year how to make gelato, a dessert dating all the way back to the 16th century. It wasn't so DIY-friendly back then; it would take up to four people to produce 22 pounds of gelato before electricity was invented. Now, it takes just one person to make roughly 576 pounds per hour using high-powered equipment. But unless you're planning the holiday party to end all holiday parties, a quarter-ton of gelato might be overkill. These eight-serving recipes should probably do it. Crafted to match our equally scrumptious Happy Gelato Creams for Body flavors Clinique Happy, Sugared Petals, and Berry Blush, we wouldn't blame you if you have a hard time picking just one.
As they say in Italy, buon appetito!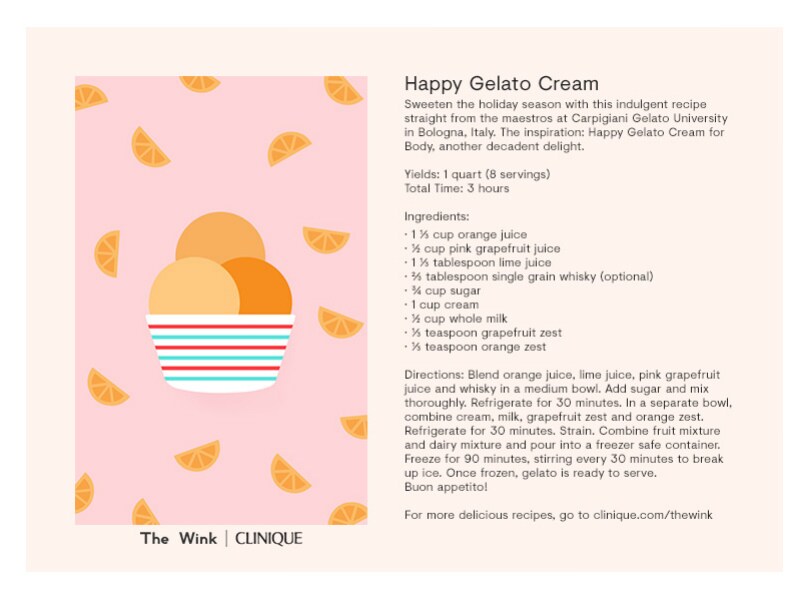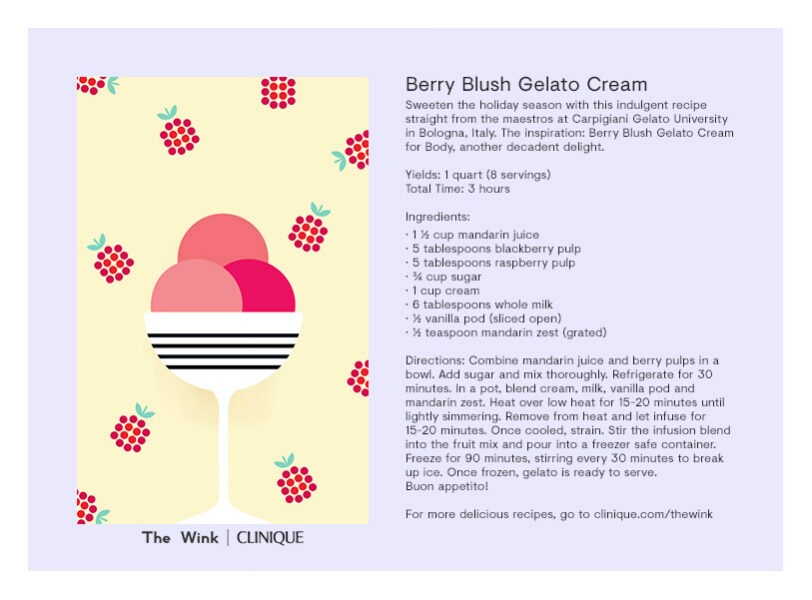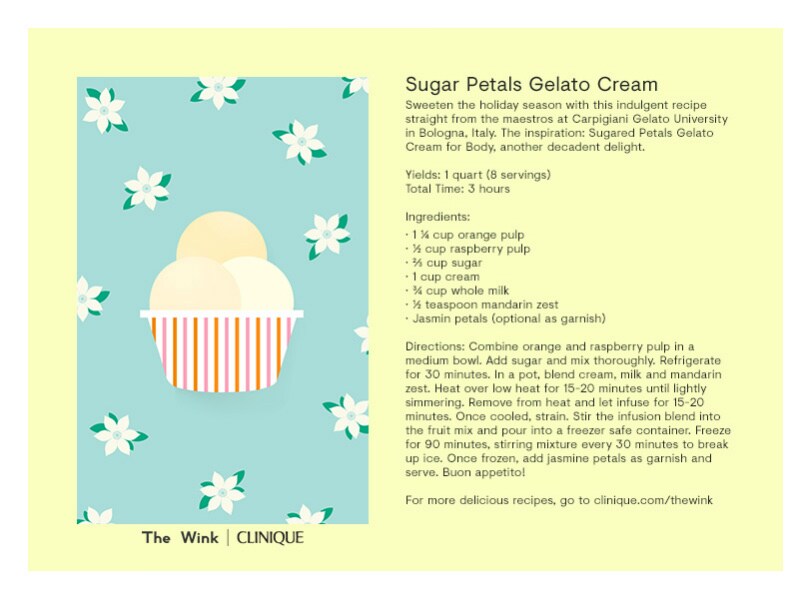 Illustrations: Rebecca Seltzer | Words: Kristen Bateman