For Andrea Vicens, fresh ingredients are essential to whipping up delicious meals that are not only mouth watering, but also packed with nutrients and vitamins that are at their peak potential. "The food's nutritional properties must be pure and intact. Otherwise, you're not getting the full benefit from your diet!" says Andrea, who's currently a student at the Basque Culinary Center and founded Fashion Eats by Andrea Vicens to share her passion for food and fashion. Another honorable mention: Andrea was a third-place finalist of MasterChef 3. "Going through that show made me really fall in love with food and define my food style, which is simple and healthy, but always creative with beautiful colors and shapes," she says.

Knowing Andrea's passion for fresh ingredients—and that she's a beauty junkie—we invited her to take the Clinique #FreshPressed 7-Day Challenge to test the new Fresh Pressed 7-Day System with Pure Vitamin C.

Vitamin C is a powerhouse antioxidant that brightens, firms, retexturizes and evens out skin by reducing dark spots and softening wrinkles. It also defends against free radicals, preventing further skin damage from environmental aggressors like sun exposure and pollution. The catch: Vitamin C is also extremely unstable, because it begins to break down as soon as it is exposed to light and air, which immediately degrades its potency. The innovation: Fresh Pressed 7-Day System, which protects the full power of vitamin C up until the very moment you use it.

Clinical studies have shown that after using the Fresh Pressed cleanser and booster for 7 days, skin appears visibly more radiant, even and firm. So for one week, Andrea followed the instructions down to the last detail. Here's what happened: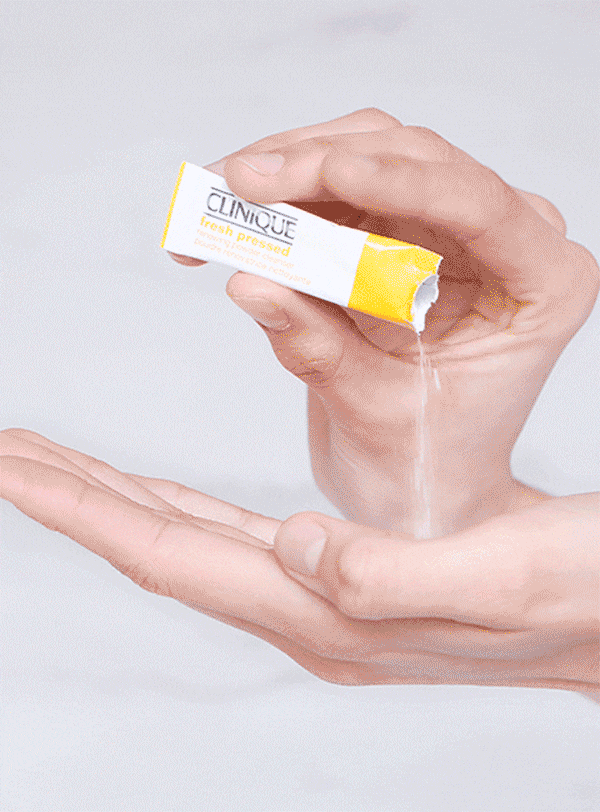 Step 1: Fresh Pressed Renewing Powder Cleanser with Pure Vitamin C
These single-use packettes contain a water-activated fine powder cleanser made of up the purest form of vitamin C, plus kaolin clay and salicylic acid. "I poured it into my hand, mixed it with a little water and it turned into a creamy exfoliating cleanser. It's so clever," says Andrea. Tip: Leave it on your skin for an extra minute to get the full skin-brightening benefits.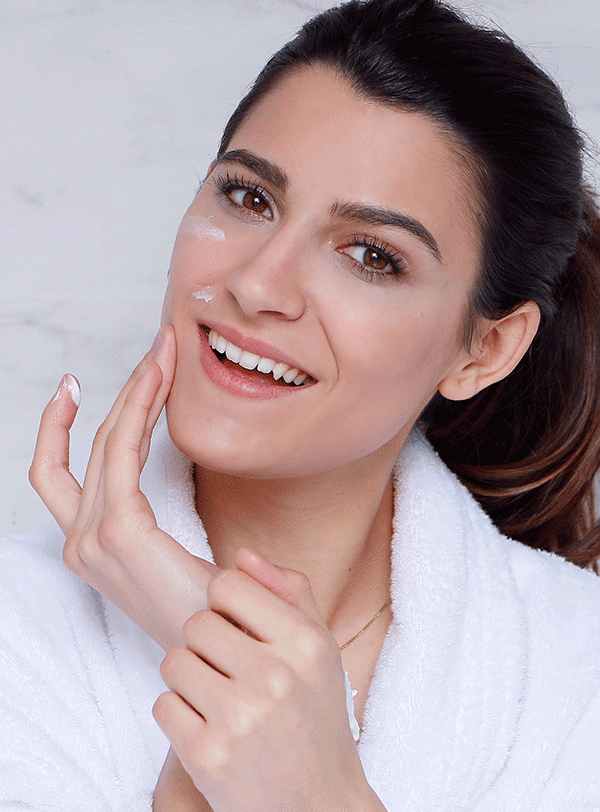 Step 2: Fresh Pressed Daily Booster with Pure Vitamin C 10%
Mix two drops of this de-aging booster serum into your regular moisturizer to brighten, even and retexturize skin. To safeguard the maximum potency of the vitamin C powder, it is isolated in a sealed chamber that's inside the lightproof vial and released into the serum when you activate it for the first time. "I put a few drops into Moisture Surge Extended Thirst Relief, which is an oil-free hydrator that's ideal for me because I have combination skin that tends to get oily," says Andrea.

The final word: After one week of using Fresh Pressed both morning and night, Andrea noticed that her skin not only looked much brighter, but felt smoother. "The Fresh Pressed System really meshes with what's going on in food right now, which is all about using the best quality ingredients for the best results, like food that's not only delicious, but healthy," says Andrea. "Vitamin C is also a very volatile vitamin in food. You have to eat or drink it when it's super fresh to get the antioxidant benefits," explains Andrea, who likes to mix up her own smoothies and juices, like this vitamin C-packed recipe (see below). "I really love how radiant my skin looks after only a week of using it. I'm definitely going to continue and am excited to see how much more it will improve my skin," she says.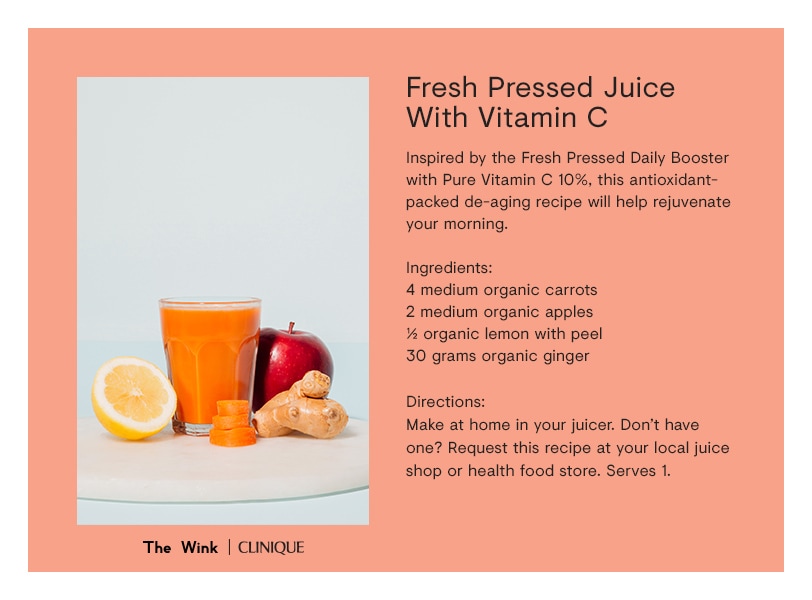 Photographer: Andrea Garcia | Writer: Patricia Reynoso