An artist's vision is everything. And illustrator Caroline Elizabeth Taylor has a particular gift for seeing the natural, exceptional beauty in every setting—even urban London, which she calls home. Read on to meet Caroline, and don't be surprised if beauty starts to bloom around you, too.
The Wink: How did you get your start as an artist?
Caroline Elizabeth Taylor: I've been drawing since before I can remember. But things got exciting when, after studying Design at University, I moved to London. This city encourages creativity from the moment you arrive. I began meeting other likeminded creatives and making those all-important contacts—word of mouth is my biggest tool. Living here has led to some amazing projects with galleries, fashion companies, and lots more to come.
TW: How do you describe your style?
CET: My style is bold, fluid, linear, and floral. I love to emphasize the sheer beauty of nature, playing with offbeat colour combinations and digital techniques.
TW: Flowers seem to be your muse—why do you love drawing them?
CET: I have always obsessed over the beauty of flowers. They are timeless yet ever changing. People are naturally fascinated by nature, which is why we see it so often repeated in fashion and art. I'm less about conceptual art and more about just enjoying, appreciating, and accentuating beauty that already exists.
TW: What is your artistic process like?
CET: The process begins with a visit to gardens or florists, which kick-starts my creative ideas. After picking out a flower that I find interesting—not necessarily the most 'beautiful'—I get down to sketching. Focusing on the movement of the petals and leaves, I recreate the shape line by line. Next comes the fun part: I scan in the pen and ink drawing and re-colour digitally. Colouring digitally allows me to change from blue to red in seconds, meaning I can play around until I find the perfect shade.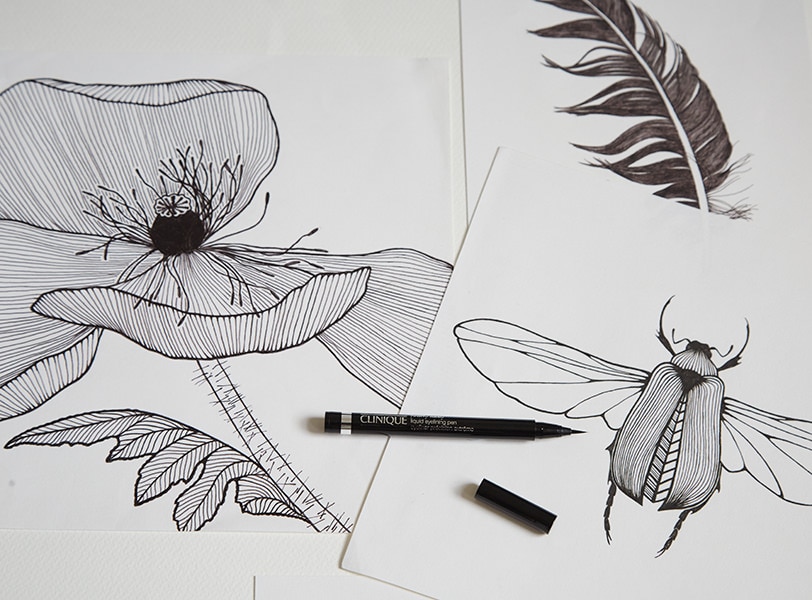 TW: Do you consider makeup to be art? Your signature eyeliner look is very similar to your graphic style.
CET: Absolutely! I am obsessed with makeup. It fascinates me how I can change my image so drastically using just a few key products. I see my face as a canvas, and although I often go makeup-free, I relish the chance to get my eyebrows prepped, my eyeliner perfected, and my blush on. As my artistic style has evolved, so too has my makeup look. I used to be a much freer artist, which was reflected in my 'undone' beauty look. Now, I draw in a more controlled way, so I put my steady hand to good use…for heavy, winged eyeliner.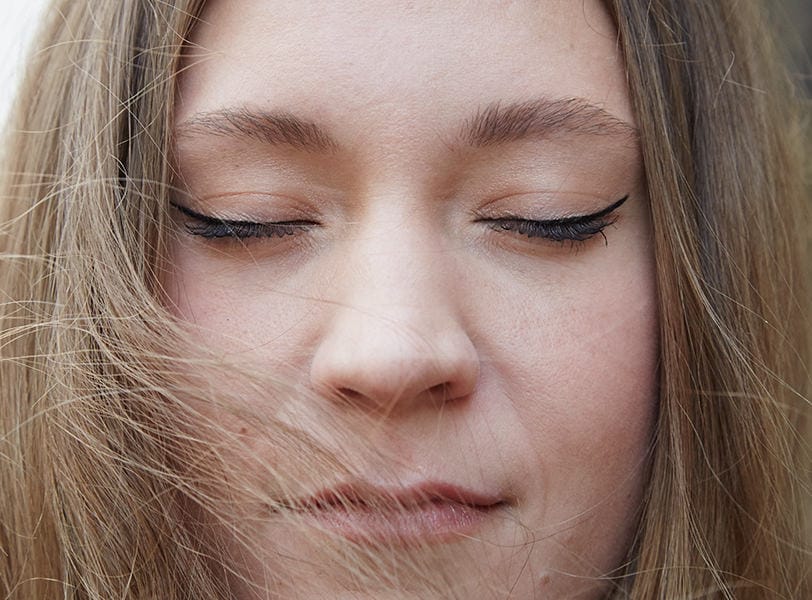 TW: What was the inspiration for this Clinique bag?
CET: The inspiration for the Clinique bag was Poppies. There's something about that lush cluster of stamen against the large curvaceous petals that I find to be perfection. Every year, my grandparents grew a gathering of poppies on their doorstep, which I admired as the flowers turned to face the sun. The yellow of the Clinique bag reflects that ray of sun as we transition from winter to spring.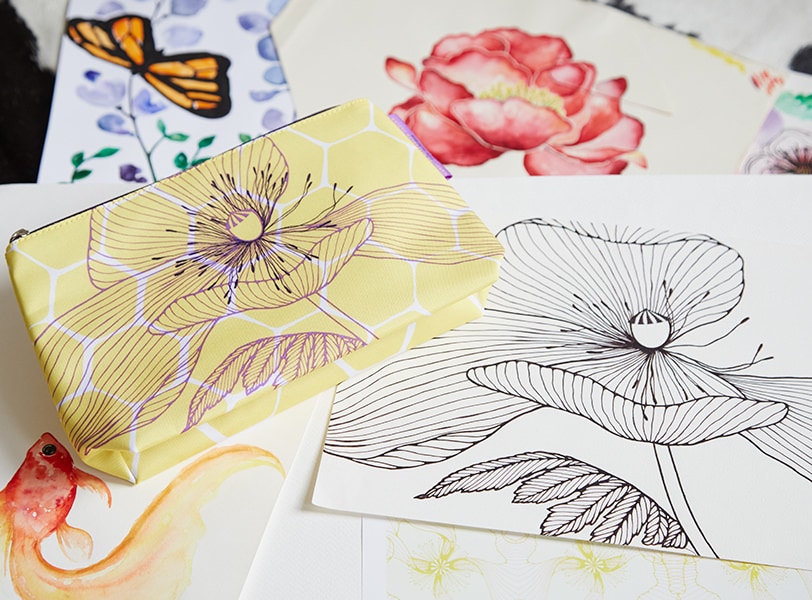 TW: Your work is heavily inspired by nature, yet you live in bustling London. How do you stay inspired?
CET: I think my interest in nature stems from growing up in rural Wales—I was surrounded by nature's beauty. So I often travel home for a weekend to relax and refocus my creativity. I find it really beneficial to take that time out from the hustle and bustle of London and calm my mind. Other times, I take a walk around one of London's many gardens or buy myself a bunch of gorgeous flowers—that helps!
Inspired? You can score this limited-edition makeup bag, stocked with Take the Day Off Makeup Remover for Lids, Lashes, and Lips, Repairwear Laser Focus Wrinkle Correcting Eye Cream, Repairwear Line Smoothing SPF 15 Moisturizer, High Impact Mascara, Quickliner for Eyes Intense and a custom Eye Shadow Quad in your choice of shades, exclusively at John Lewis.
Photos: Benjamin Madgwick | As told to: Hilary Presley