Our appreciation for artistic visionaries has been here since the beginning. The proof: Clinique's 1974 ad campaign was shot by none other than Irving Penn. To celebrate emerging and notable talent, we'll spotlight some of our favorite artists who show us the world in dramatically different ways.
Our Instagram feeds have been much happier since discovering Dallas native Gray Malin's joy-inducing photography. His colorful aerial photos capture breathtaking views around the world, from Palm Springs to Cape Town (and make us want to book our next vacation, stat).
It was a natural fit to ask Gray to create an exclusive photograph that captures the spirit of The Wink to celebrate our launch. Shot from the terrace of the late Leona Helmsley's glamorous penthouse apartment in the Park Lane Hotel, Gray found the perfect backdrop—inspiring views of New York City and Central Park, just steps away from Clinique headquarters.
Read on to find out what inspires him to shoot from a bird's-eye view—and where he's jetting off to next.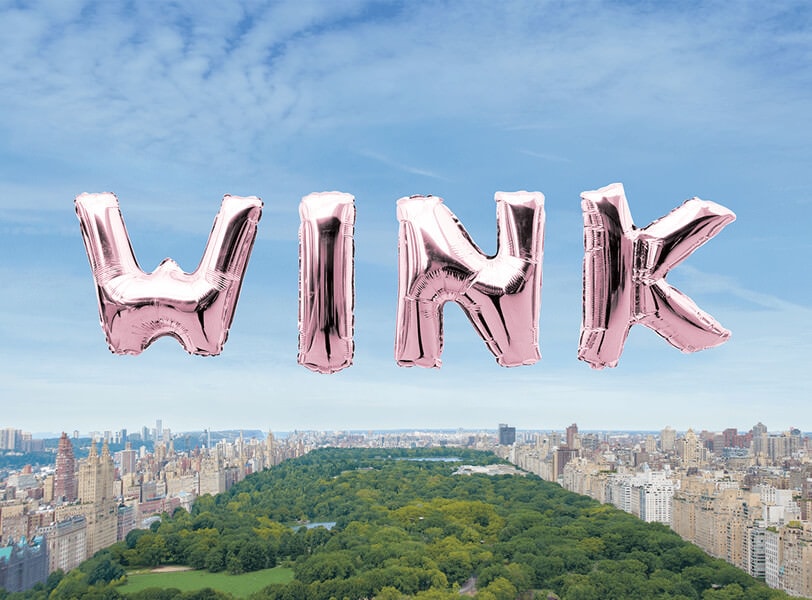 The Wink: How did you get your start as a photographer?
Gray Malin: I discovered photography as a teenager and loved it. I never thought of it as a viable career, but in college I pursued it as a second major and never gave up on "the dream."
TW: What inspired you to take to the sky and shoot aerially?
GM: My aerial concept began on a hotel balcony during a weekend away with friends. Our room had a bird's eye view directly down on the enormous swimming pool below. It was packed with people laying on sunbeds and splashing in the water, and I took a liking to the playful perspective, eventually snapping a few images with my camera.
Back home in Los Angeles, I made one of the shots my screensaver. After seeing it hundreds of times, one random day a light bulb went off—I should continue creating work from this angle.
Six months later, I was in Miami and asked a bunch of hotels if I could go on their roofs to photograph their pools. They said no. So I found a helicopter rental service. Almost instantly, I became obsessed with the aerial perspective of beaches and spent the next three months traveling to places like Kauai, Rio de Janeiro, and Sydney, before continuing on to Europe to capture the world's most famous beaches from above.
TW: What makes a compelling photograph?
GM: From above, I love finding repetition and interesting patterns—skiers on the slopes, people in the park, or sunbathers basking in the sun. From below, with a more conceptual collection like Gray Malin at the Parker, I love the juxtaposition of something unexpected in a beautiful setting. I mean, one wouldn't typically expect a couple of penguins to be hanging out at the pool of a luxury resort, right?
TW: Where do you find inspiration for your photographs?
GM: I find inspiration in anything and everything. I will say some of my ideas are pretty wild—so they take time to research and execute. However, there is definitely one common denominator: each concept ignites an incredible adventure, traversing the globe to bring a vision to life.
TW: What has been your favorite location to shoot?
GM: Cape Town, South Africa. I was there to photograph the beaches for my À La Plage series, but I also made time to truly experience the country. I just loved everything about it, from the people to the beaches to the landscapes and everything in between.
TW: Where would you love to travel next?
GM: I would love to go to Lençóis Maranhenses National Park in Brazil when it's flooded. The images I have seen online are breathtaking.
Follow Gray Malin's colorful adventures as he crisscrosses the globe @graymalin.
Portrait by: Nicholas Scarpinato | Photos courtesy of: Gray Malin | Words: Hilary Presley