The moment you enter Jaipur, India, you can't believe your eyes. From the historic palaces and ornate landmarks, to the market stalls and walls lining the city, everywhere you look is pink. The story goes that the entire city was painted pink in 1876 as a welcome gesture to visiting British royalty because the soft, dusty rose hue is a symbol of hospitality. The Maharaja's wife loved the pink cityscape so much, it became local law that all of Jaipur remain pink, even to this day—hence its nickname: The Pink City.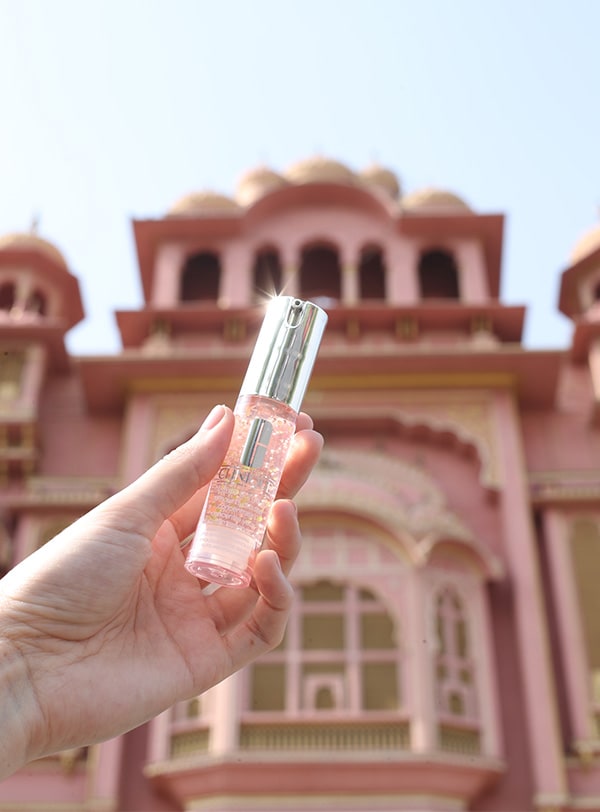 First stop: Hawa Mahal. Also known as the Wind Palace, it's an architectural feat consisting of 953 intricately lattice worked windows, which allow cool breezes to blow through the palace. Built in 1799, it remains one of the most iconic landmarks in Jaipur and the perfect way to kick off our adventure in the pink city.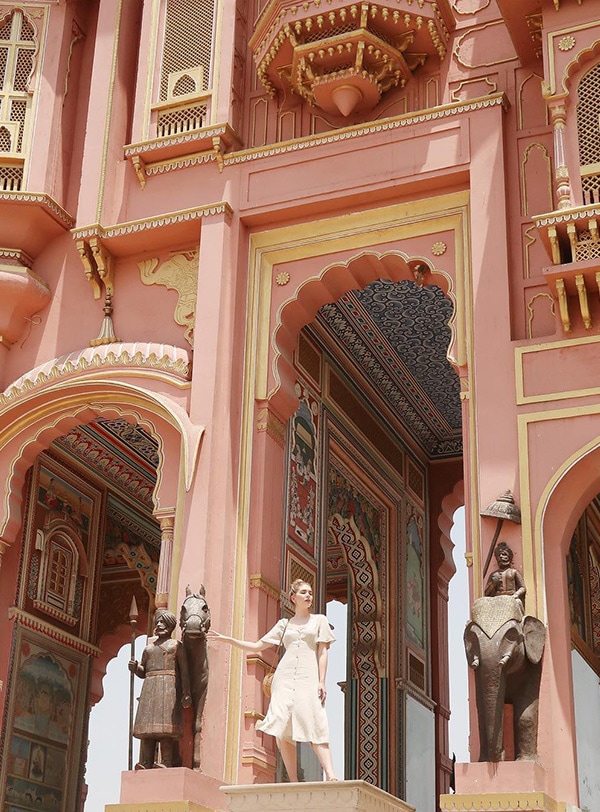 Next stop: Patrika Gate. Located in the center of a lush green park, each pillar of the gate is dedicated to different aspects of Rajasthan's heritage, including temples, forts, palaces, royalty, jewelry, and more. Luisa Cárdenas looks out over Jaipur from the entrance of Patrika Gate.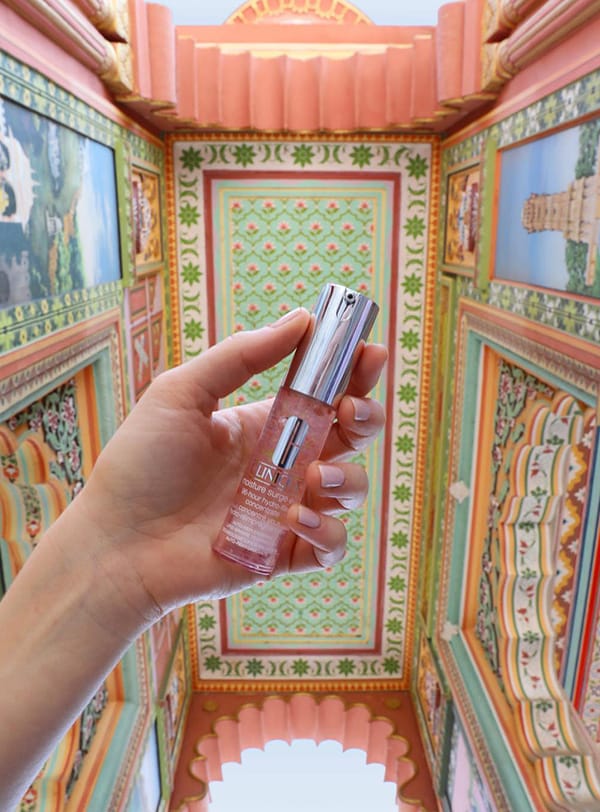 Every wall is meticulously hand painted in vibrant colors by local artisans. Walking through the gates is like stepping through the entire history of Jaipur.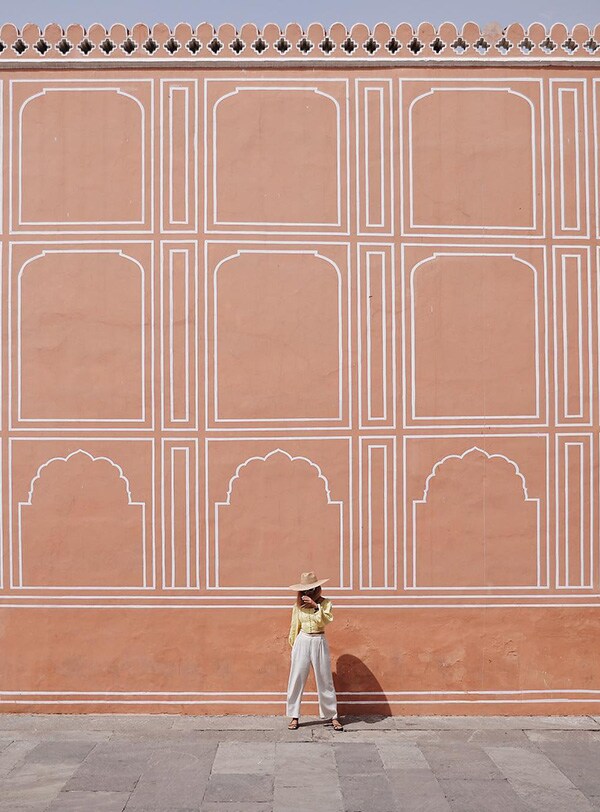 Our visit to City Palace was nothing short of breathtaking. Situated at the center of the old city, the immense complex is a feast for the eyes, with gardens, courtyards, temples, and inspiration at every turn. Sarah-Louise Marks of The Adventures of Us stands outside the walls of the palace.
There are four gorgeous gates in City Palace—each one represents a season. Here, Trishala Sikka and Katie Manwaring are in front of the Lotus Gate, which represents summer.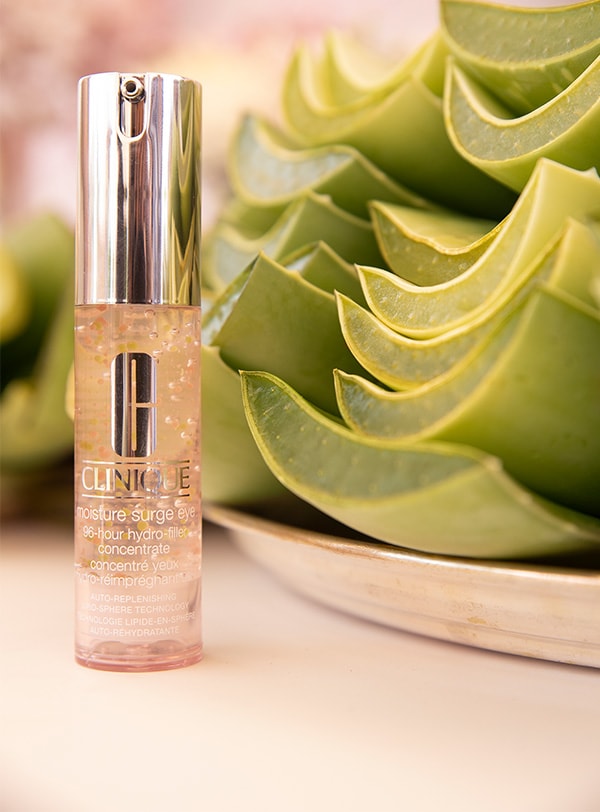 After a morning of sightseeing in the dry heat (temperatures in Jaipur regularly top 100 degrees fahrenheit) it's time for a quick cool down. We stopped at Jai Mahal Palace for some shade, hydration, and a lesson in aloe from Clinique Global Senior Vice President of Marketing, Julien Moignard.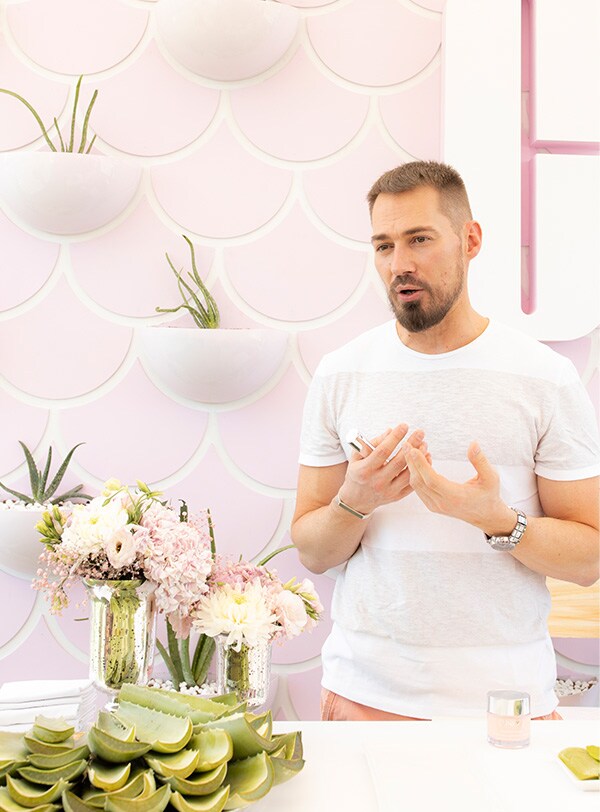 Did you know? Aloe is 96% water, enabling it to survive in the driest climates. It's also a key ingredient in Moisture Surge Eye, and many of your other favorite Moisture Surge hydrators. "Aloe is amazing for the delicate skin around your eyes because it provides long lasting hydration with a cooling and soothing sensation. It's also rich in vitamins C & E, skin-protecting antioxidants," says Julien.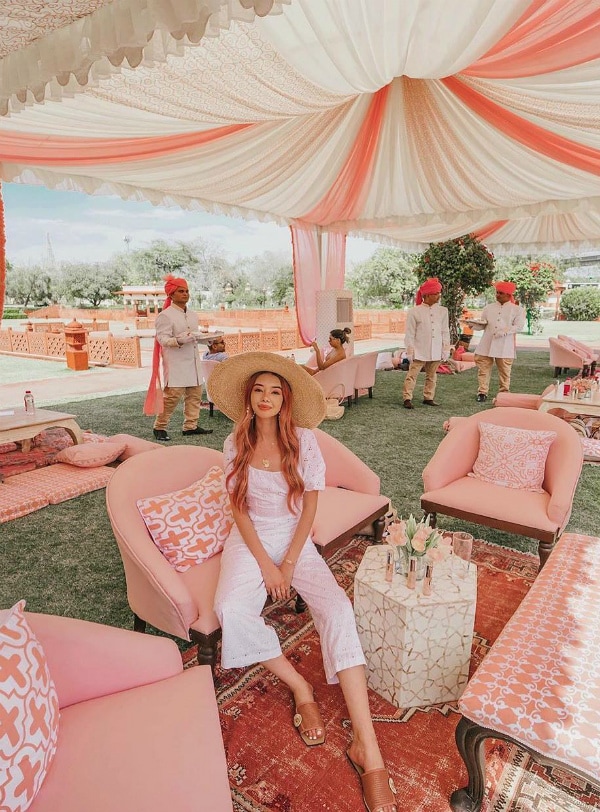 Tara Whiteman relaxes and rehydrates in the shade at Jai Mahal Palace.
Hydrate, plump, glow. Checkmate. Aashna Shroff plays a game of Moisture Surge chess.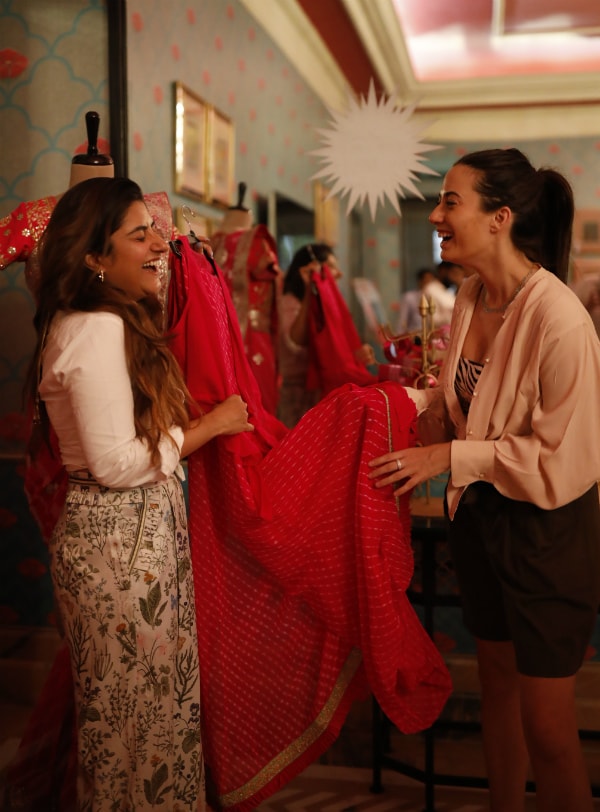 Local clothing designer Vasansi created custom handcrafted, hand-dyed pink saris for everyone to wear on our last night in Jaipur. Our local hosts Aashna Shroff, Shereen Sikka, Trishala Sikka, Natasha Patel, and Riah Daswani help explain the history and customary ways of wearing saris. "A sari is one of the most important Indian dresses," says Trishala. "It is a really long piece of beautiful fabric that is draped around your body and it looks very elegant." There are hundreds of different ways to drape a sari, depending on the occasion, location, and context and it takes practiced skill to know how to drape a sari correctly. "Having the opportunity to wear this gorgeous sari and traditional jewels is an experience I'll never forget," says Katie Manwaring.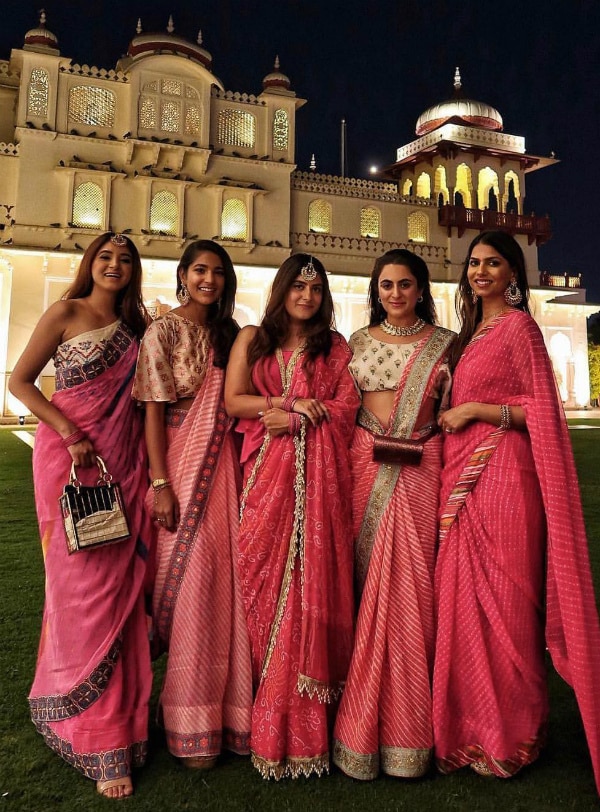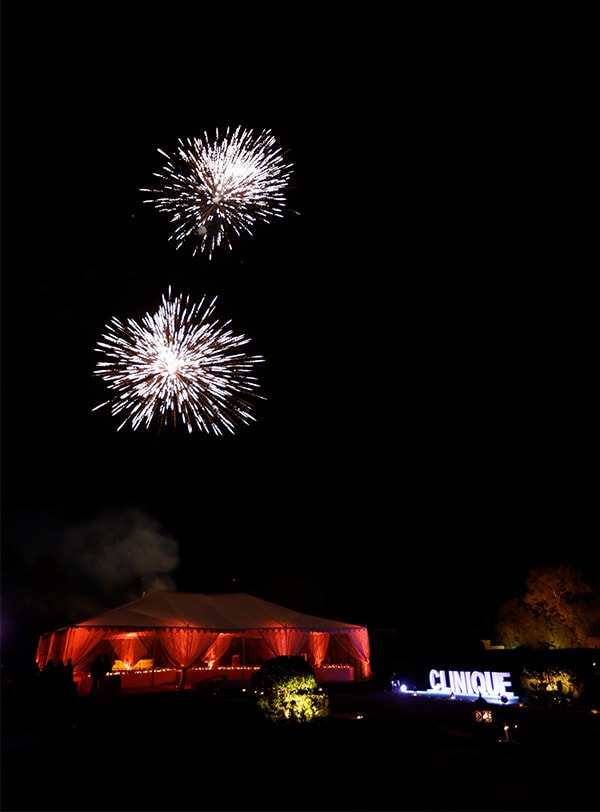 Jaipur, thank you for welcoming us to your pink city for an unforgettable #PinkOasis experience. We leave with our hearts filled with love, respect, and admiration. Until next time…
Words: Hilary Presley