Twinkling holiday lights, frothy hot chocolate, snowy sidewalks and puffy down coats—these are the joys of winter. What's not so cheery about this magical season? Your skin suddenly feeling like it's two sizes too small. Dry, tight, itchy and uncomfortable—it's like squeezing yourself into a pair of (wool) skinny jeans. "When the temperature drops, your skin is attacked on two fronts," explains Dr. Michelle Henry, Clinical Instructor of Dermatology at Weill Medical College. "Once it's cold outside, there's more moisture in your skin than the air, so the air just leeches your moisture. Then, you walk indoors and the dry heat does the same thing." Preparing for this assault—with an upgraded skin care routine—is the optimal way to stay comfortably soft (and positively radiant) all season. Ignoring it can result in chronic dryness, which can lead to inflammation and a breakdown of collagen (no thanks!).

From layering moisturizers and switching up your cleanser to guzzling more water, read on for expert tips on how to stay soft, smooth and comfortable in your skin all winter long.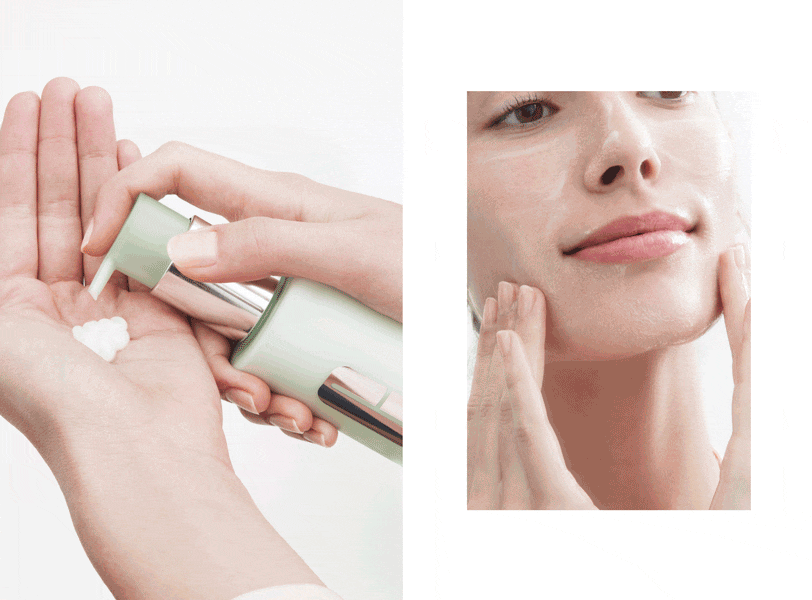 1. Make sure your cleanser is extra gentle.
Skin is typically less oily and more fragile in the winter (think dry, red, irritated). "It's important to not contribute to the dryness by using a cleanser that strips additional moisture from the skin," explains Dr. Henry. Switch to a gentle cleanser that provides a thorough cleanse without drying. A dermatologist favorite: Liquid Facial Soap Extra-Mild gently removes makeup, while also moisturizing skin and soothing irritation. Tip: If your skin is extra dry, you can remove this cleanser with a clean tissue, rather than water, to avoid further drying.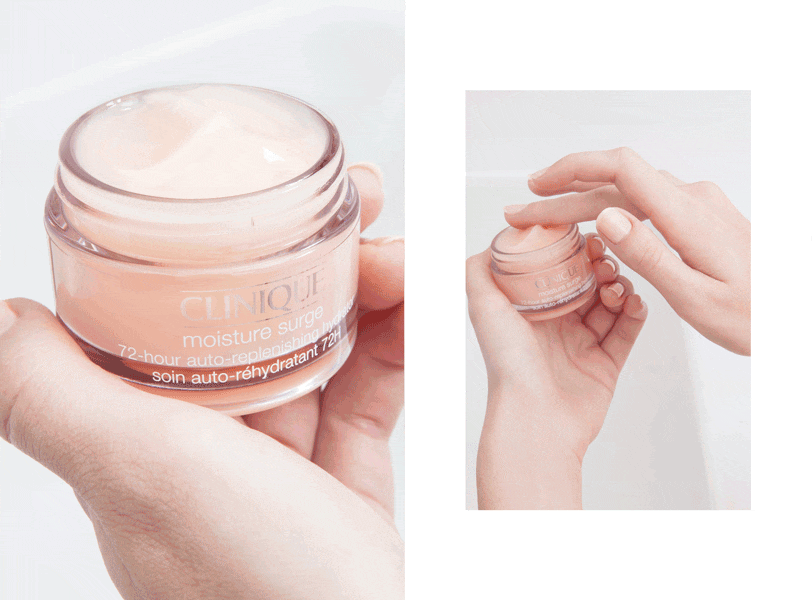 2. Layer on the moisture.
Just like you pile on the clothes (shirt, sweater, jacket, scarf), you want to layer on the hydration. Dry winter skin needs all the support it can get and layering provides a much needed, additional dose of moisture. The ideal base layer: Moisture Surge 72-Hour Auto-replenishing Hydrator. It takes a multi-prong approach to delivering a major dose of hydration: Caffeine and activated aloe water stimulate the skin's internal water circulation, keeping the deepest layers just as hydrated as the top layers, while hyaluronic acid draws moisture from the air and holds it into your skin. But, it's a lightweight gel formula that immediately sinks into your skin, which makes it easy to layer into your current regimen without feeling like you have an inch of frosting on your face. You can even apply it over your makeup for a midday hydration boost.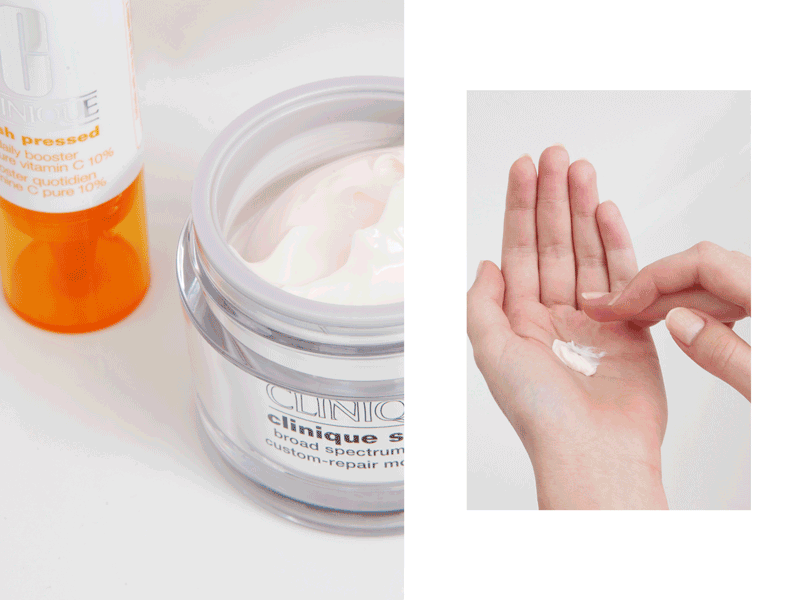 3. Keep SPF in the rotation.
"Sunscreen is just as important in the winter. It doesn't matter if it's cold, if there's daylight, there's UV, and that's what causes the damage," notes Dr. Henry. According to the Skin Cancer Foundation, snow reflects up to 80 percent of UV light from the sun, which means you're often hit by the same rays twice, resulting in an increased risk for premature aging. Use a rich daytime moisturizer with at least an SPF 15, like Smart Broad Spectrum SPF 15 Custom-Repair Moisturizer for Very Dry to Dry skin. This decadently rich formula is surprisingly oil-free (no breakouts!) and loaded with moisturizing hyaluronic acid, plus skin-repairing peptides to reduce fine lines and help firm skin.
4. Brighten up with vitamin C.
It's safe to say many of us experience the winter skin blues: Dull, ashy, flaky complexion. Ward them off by giving your skin a daily dose of vitamin C, which helps to reduce dark spots and soften rough skin, restoring its natural luminosity. Mix two drops of Fresh Pressed Daily Booster with Pure Vitamin C 10% into your moisturizer, morning and night, to make your skin look brighter as the days get darker.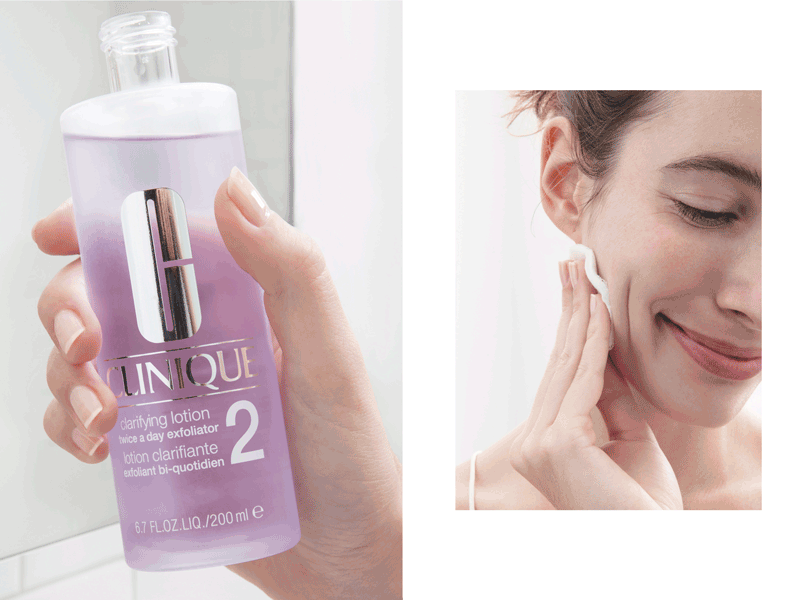 5. Exfoliate, exfoliate, exfoliate.
If there's ever a time to start exfoliating, it's the winter, when dry, dead skin cells pile up quickly. Exfoliating clears them away to reveal a softer, smoother and more radiant complexion. It also paves the way for better product absorption, which is why it's recommended to apply right before your moisturizer, treatment or mask. There are two types of exfoliators: Chemical, which typically use glycolic or salicylic acid, and manual, which use fine grains or scrubs. Both work equally as well; it's a matter of skin sensitivity or preference. Clarifying Lotion, a liquid exfoliator, combines salicylic acid with soothing and moisturizing ingredients, which makes it so gentle that you can use it twice a day, every day.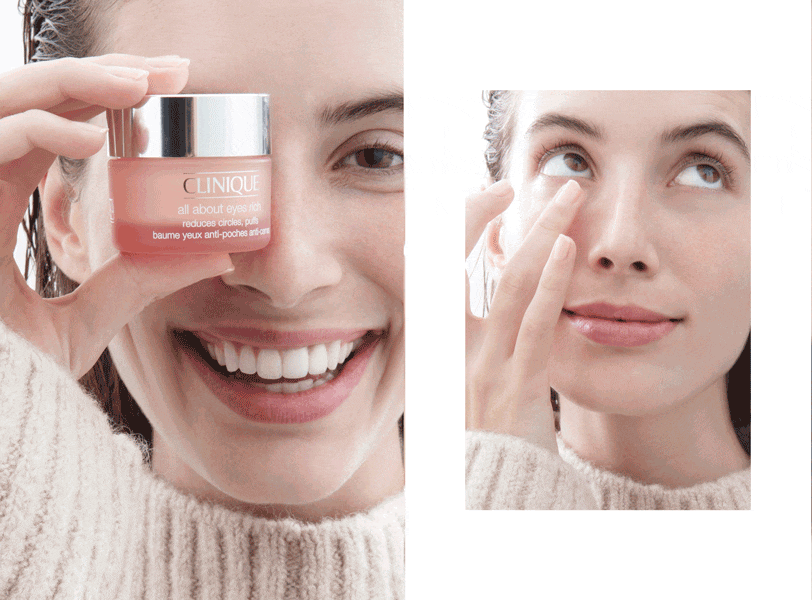 6. Moisture-eyes.
Dry winter air sucks moisture from the skin. This is especially troublesome for the thin, fragile skin around the eyes, which already lacks adequate hydration. Replenishing moisture will help smooth and plump the under eye area and lessen the look of dark circles, which can appear even darker when skin is dehydrated. The solution: All About Eyes Rich is a gel-based, lipid-loaded treatment formulated to deliver maximum hydration to the undereye area and repair the skin's moisture barrier for better moisture retention. Another tip: Use a non-drying makeup remover and be extra careful not to pull or tug the skin around the eyes.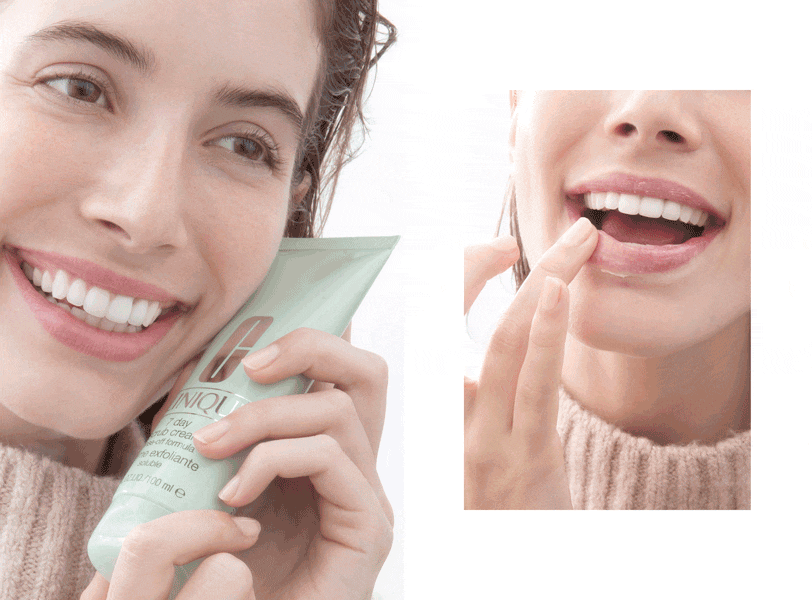 7. Love your lips.
"Lips are defenseless against winter because they can't produce oil to protect themselves and they are always exposed," explains Dr. Henry. That's why they're constantly dry and chapped throughout the season. To whip lips back into shape, you need a two-pronged strategy: Exfoliate first, then deeply rehydrate. Gently massage 7 Day Scrub Cream Rinse-Off Formula all over lips to slough off flaky skin, then rinse or tissue off. Follow up with a pampering petrolatum-based lip balm, which will act as a barrier from the harsh elements. A good one: Pep-Start Pout Perfecting Balm. It comes in three sheer, universally flattering tints for a kiss of color, or a clear un-tinted option. Wear it alone, or underneath lipstick for an extra moisture boost.
8. Shower or bath, make it fast.
Cold temperatures make us crave a hot shower, but hot water is extremely drying and depletes moisture. "I always tell my patients, the shower in the winter is not the time to get lost in your thoughts," says Dr. Henry. She recommends using lukewarm water and showering for 10 minutes tops (5 is even better). If you take a bath, add a hydrating oil or cream, and try to keep soak time to a minimum.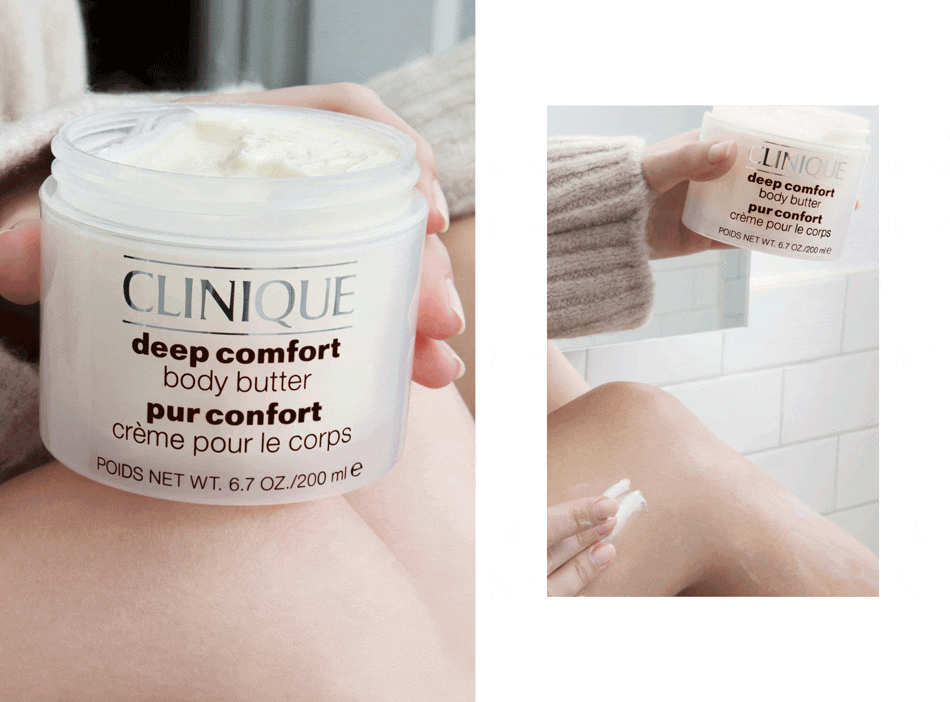 9. Slather on a rich body butter.
Post shower or bath, apply a rich body lotion while your skin is still slightly damp and the bathroom is steamy to lock in maximum moisture. Deep Comfort Body Butter is a miracle worker on dry, irritated, inflamed skin—even eczema. The key ingredients: Glycerin, hyaluronic acid, shea butter and vitamin E.

10. H2Overdose.
"In the winter, we're not really hot and sweaty, so we feel less thirsty," says Dr. Henry. As a result, we tend to drink less water (and probably more alcohol during all those holiday parties). While you're body may not be signaling you to drink, it's still important to stay on top of your water intake. Your skin is your largest organ and its cells need hydration to function at full (glowing) capacity.

Photos: Saria Atiye | Words: Julie Redfern | Hair & Makeup Artist: Lizzie Arneson | Prop Stylist: Erin Lark Grey