"Carol said yes."
Those three simple words represent the beginning of a revolution in the beauty industry, one that remains as forward-thinking today as when the message was received in 1967.
"I was in Paris at the time," remembers Mr. Leonard Lauder. Back in New York, an idea had been brewing, and Lauder—then wearing dual hats as both the chief executive officer and the son of Estée Lauder ("She was Mrs. Lauder in the office, and Mom at home," he says)—was anxiously awaiting an answer from another woman, one who he believed could pivot the company in a new direction.
The Genesis
Did you know that the idea for Clinique came from a Vogue editor? Carol Phillips was a maverick in New York magazine circles, a special-projects and beauty editor who freely spoke her mind—and passionately believed the industry should move beyond the traditional one-size-fits-all creams that dominated department stores. Research had led Phillips to Dr. Norman Orentreich, a New York dermatologist who was pioneering a three-step skin care method for his patients—so fundamental today, yet utterly trailblazing back then: cleanse, exfoliate and moisturize. Perform that regimen, tailored to your skin type, twice each day, and you would see incredible results.
"Great skin can be created."
To showcase this idea, Phillips crafted an editorial feature that has since become the stuff of beauty-industry legend: Appearing in the August 15th, 1967 issue of Vogue, the story was titled, "Can Great Skin Be Created?" In it, Dr. Orentreich answered a comprehensive list of skin care questions, from "What is a real cleansing job?" to "Is there any relationship between sexual activity and skin?" (In case you're wondering, his response to the latter was, "I have treated many nuns, and their skin is no better or no worse than married women's.")
The investigative feature's blend of education, humor and that innovative three-step premise made waves throughout the beauty industry—including the Fifth Avenue offices of Estée Lauder. At the time, Leonard Lauder was eager to expand beyond his mother's eponymous line and create a multibrand company. He wanted a new venture to feel modern, inventive, and attract a younger consumer who was asking more questions and demanding more results. Carol Phillips, Mr. Lauder realized, was speaking to that audience.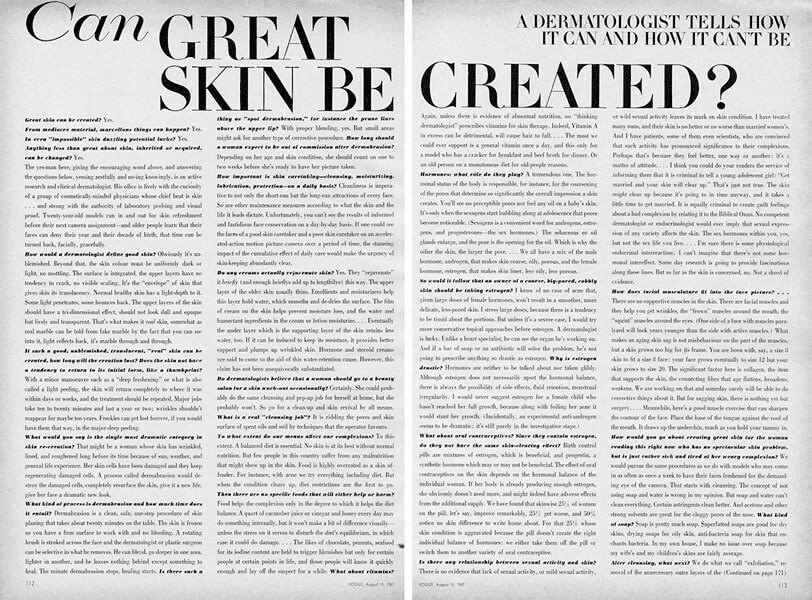 When Mr. Lauder introduced Phillips and Estée, there was an immediate kinship (they both liked to speak their minds). Estée also found the idea of creating a new beauty line that was bold, fresh and different—and which armed women with straightforward information—irresistible.
To seal the partnership, Mr. Lauder asked Bob Nielsen, then general sales manager for Estée Lauder, to take Phillips to lunch and further discuss the idea. He wasn't certain Phillips would go for his plan; after all, she was an editor at Vogue, highly glamorous and influential in her own right. Did she really need to start a beauty company? "I told Bob, 'I don't want to have her turn me down,'" Mr. Lauder recalls.
In the days before emails, before even international phone calls or faxes became the norm, the cablegram served as basic long-distance communication, especially overseas; and, that's how Mr. Lauder received the good news while he was in Paris. He recalls Bob Nielsen forwarded just three simple words: "Carol said yes."
The Launch
Almost exactly 12 months later, in September 1968, Clinique was introduced to the world at New York's Saks Fifth Avenue. Evelyn Lauder, Leonard's late wife and a woman who likewise would emerge as a beauty pioneer, conceived the name Clinique after a visit to Paris. Throughout the city, Evelyn kept noticing signs for "Clinique Esthétiques," where Parisian women went to get facials and treatments. She immediately loved the word for suggesting a fresh, clinical approach to skin care with a hint of French glamour. The new brand's packaging was equally chic—a pale celadon green color that was chosen for its soothing appeal.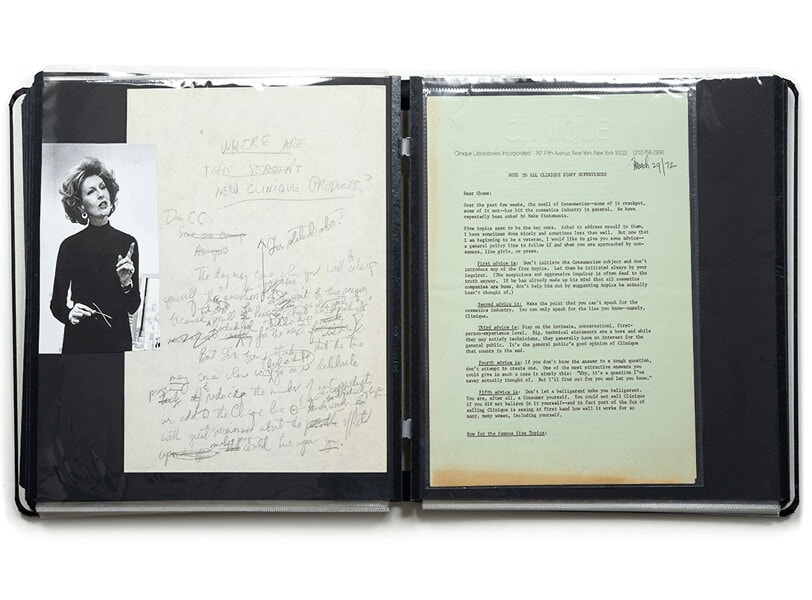 The Science
Perhaps the most vital aspect of the new line's creation, however, was Dr. Orentreich's contribution. Phillips had persuaded him to join her in the new venture with his visionary thinking and formulations. The result? From the beginning, Clinique was celebrated as the world's first dermatologist-developed prestige beauty brand.
The Experience
A new standard was set at beauty counters. Clinical white lab coats worn by the Consultants, and the Clinique Computer, a non-electronic box of levers that determined a woman's skin type and her skin care needs, offered women a highly informative and tailored consultation that was the first of its kind in department stores.
The Leap
Clinique debuted with not one, not five, but 117 skin care and cosmetics products. Off the bat, the 3-Step System—cleansing with facial soap, exfoliating dead skin cells with a clarifying lotion, and hydrating and balancing the skin with moisturizer—proved to be the forever star of the lineup.
The Renegades
From the start, the dynamic partnership with Carol Phillips imbued every decision. Both Leonard and Estée Lauder already knew they wanted the line to be both allergy tested and fragrance-free, to set it apart from the Estée Lauder brand. "That was a heated discussion, but it's also what made them great partners," says Mr. Lauder. "I remember [my mother] pounding on the table, saying 'No, Carol, no, no, no. I want it to be 100 percent fragrance-free, and put that in the ads.' Estée knew she already had a lot of fragrance in her own line, and the opposite end of that was a fragrance-free offering. Like Carol, she knew what women wanted."
The 3-Step System (with the focus on allergy tested and fragrance-free qualities) combined with an equally rebellious ad campaign featuring now-iconic images by legendary photographer Irving Penn. In one ad, a white toothbrush sits perched in a glass, positioned opposite a trio of Clinique products—one each to represent cleanse, exfoliate and moisturize, of course—with a straightforward tagline: "Twice a Day." The message was graphic, bold, and supremely uncomplicated: Commit to the 3-Step System just as you would commit to brushing your teeth twice a day, and you'll experience fantastic skin care results. The ad would continue to be used for more than two decades, not only because it worked, but also because its sleek simplicity is timeless.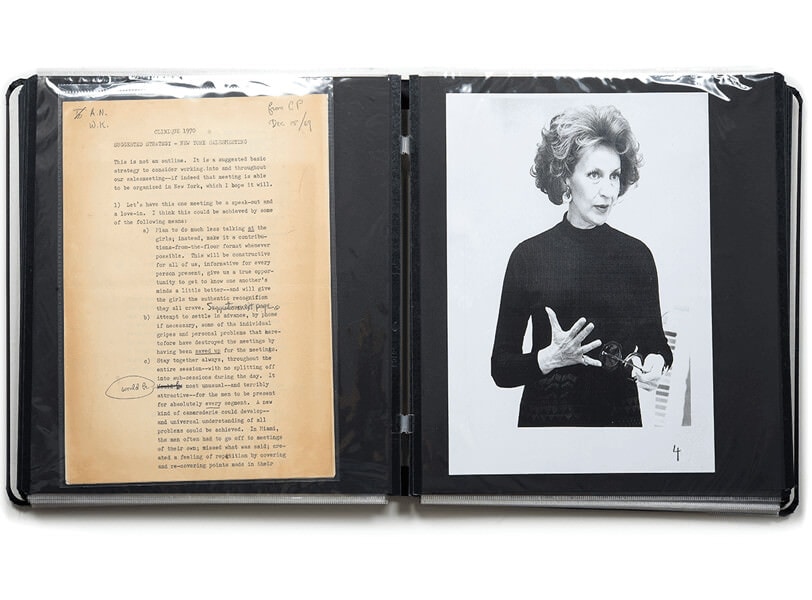 The Legacy
Almost 50 years later, perhaps what is most amazing about Clinique today is how conversations are rife with the spirit of Carol Phillips, who passed away in 2006, and her founding philosophy. Case in point: the 3-Step System remains essential to the Clinique experience, even as a wide variety of gamechanging products have been introduced over the years.
"Carol was a genius with words," notes Mr. Lauder, who today serves as chairman emeritus of the Estée Lauder Companies. "She was the one who came up with Dramatically Different Moisturizing Lotion, Turnaround Cream, and 7 Day Scrub. Those names live with us today. They're great because she understood women and their ideas. That's why she and Mrs. Estée Lauder were great friends and partners, together they were the heart and soul of Clinique." The impact of Clinique remains undeniable: "We changed the world," says Leonard.
Written by: Laurie Brookins