What you see is not always what you get. Case in point: Daniel Dae Kim, who is featured in Clinique For Men's new #BehindTheFace campaign. When you look at his face, you probably see strong, handsome and masculine. Someone who must have had it made since childhood, right? Wrong. Growing up, the son of Korean parents was on the receiving end of racial epithets. In fact, his desire to become an actor stemmed from looking the way he does. "When you're comfortable in your own skin on stage, you're free to be yourself and do your work," he says. Speaking of skin, we talked to Daniel—who has since added producer and director to his growing list of titles—about his, among other things.
The Wink: What's something that most people don't understand about acting that you wish people knew?
Daniel Dae Kim: That it takes a lot of work to make it look easy. I think a lot of people who watch TV or go to a movie think, 'Oh they're just talking. I do that all day long, so I could act.' However, like with many things, there really is a lot of hard work behind making something look simple.
TW: This campaign is called #BehindtheFace, how does changing your appearance to get into character affect the psychology of a character?
DDK: There are a lot of different ways to find your way into a character, but going from the outside in is something that I actually did in this last role that I worked on in The King and I. Having facial hair helped me get into character because it's not how I usually see myself.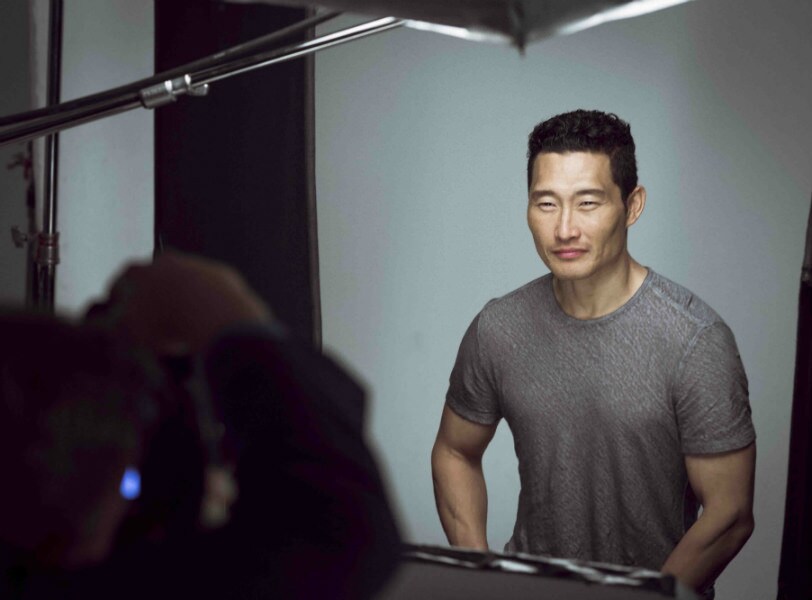 TW: What do you consider to be your message?
DDK: That we can all live harmoniously. There's a lot more to connect us than divide us. I'd love to be able to look back in 50 years and say, 'Can you believe people behaved like that toward one another? Can you believe people were scared of each other just because some people had a different skin color, or worshipped a different God?' I think my experience as a minority in this country shaped me so deeply that I always look for ways that we can all live together and be inclusive.

TW: Can you think of an experience that helped shape who you are today?
DDK: When I first started acting, I was given a very small role in a big play with a really well known director. I remember not feeling good enough, like I didn't deserve to be there, and I ended up sabotaging my own performance. When I got bad reviews for the performance I thought, 'They're right.' That stuck with me for a long time.
TW: Is there something you wish you could go back and tell your younger self?
DDK: I would tell myself that even though things are tough now, they will get better. You will look back on all this and say, those tougher experiences shaped how I dealt with adversity and led me here.
TW: Was there a moment when you felt you had truly reached manhood?
DDK: This is going to sound silly, but it was the moment I no longer thought of myself as ugly. Growing up I was always an outsider. The way I internalized that was by feeling that somehow I must not be attractive. I think I became a man when I believed I had something to offer. That's not to say that I think I'm a super-hot, hunky guy. That's a very different thing. But I now have the confidence to say, 'this is who I am. You may not like the way I look, but I'm not going to let you affect me or my self image.'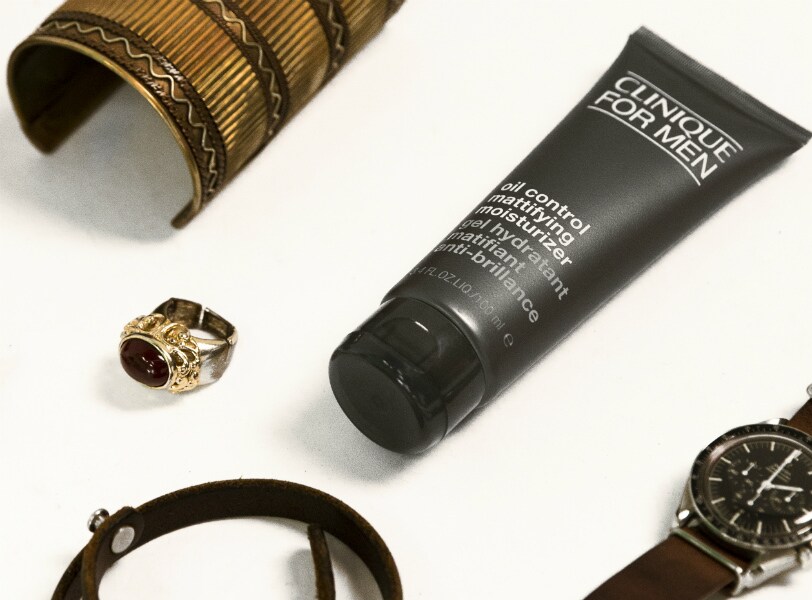 TW: How important is skin care to you?
DDK: Taking care of yourself is extremely important. I came into skin care very inadvertently through my wife. I was in my 20s when I started realizing that what you do to your skin actually matters. Honestly, I have used that Clinique soap and Clarifying Lotion for decades—all because my wife told me I would be grateful if I did. Turns out I am grateful, because as I get older, I see how my friends are aging, and I see the damage that the sun can do, especially living in Hawaii. Currently I'm really liking the new Clinique For Men Oil Control Mattifying Moisturizer because it doesn't have fragrance, the package design doesn't look too feminine and, best of all, it really does work.
Portrait: Chad Griffith | Behind the Scenes Photos: Kike Besada Fernandez | Words: Didi Gluck