It's true—the holidays are, as they say, the most wonderful time of the year. They're also the busiest, with parties to attend, presents to wrap and flights to catch. To help make your season a little less hectic, but makeup nonetheless festive, try these clever beauty hacks to get gorgeous in a flash.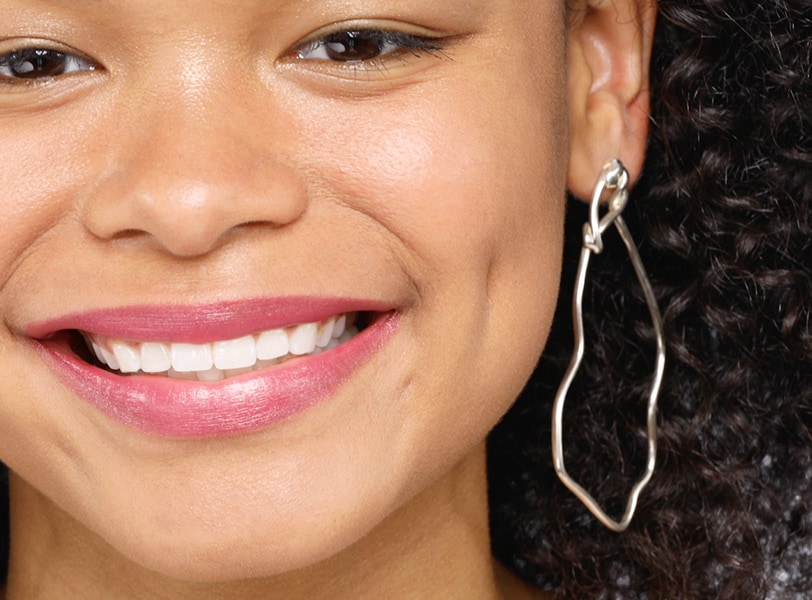 Hack #1: Instantly Make Your Teeth Look Whiter
'Tis the season for coffee, hot chocolate and red wine, all of which can make your pearly whites look lackluster—not ideal for prime party pic season, right? Here's a sneaky way to brighten them up using something you probably already own: Wear a cool-toned red lipstick—the blue undertones will instantly cancel out any yellowness in your teeth, making your smile appear whiter. Our go-to: Pop Lip Colour + Primer in Love Pop.
Hack #2: A Quick Fix for Dry, Dull Skin
If your skin gets so winter ravaged—dry, flaky, dull—that your daily moisturizer isn't enough to bring your glow back, then spike it with a few drops of facial oil. Our holiday recipe for healthy, glowing skin: Mix a dollop of Smart SPF 15 Custom-Repair Moisturizer, which has hyaluronic acid to keep skin plump and hydrated, with a few drops of Smart Treatment Oil, a smoothing face oil loaded with skin-repairing antioxidants.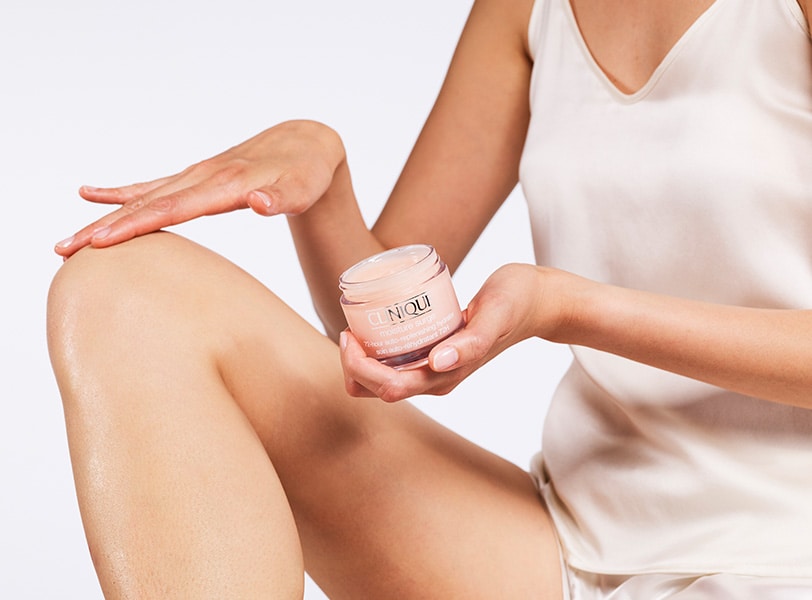 Hack #3: Simplify Travel with a Multi-Tasking Moisturizer
Hate how your beauty loot can bog you down when you travel? Lighten your load with this multi-tasking moisturizer: Moisture Surge 72-Hour Auto-Replenishing Hydrator. Not only is it a great daily moisturizer, but it can also be used as a hydrating mask. Just apply a thick layer, let it sink in for 5 minutes, then wipe off excess. More Moisture Surge hacks: Use it to prep your skin for makeup in place of a primer. Pat it on top of your makeup midday for an instant refresh. Dab on dry nails as a cuticle treatment. Massage onto ashy knees for a skirt-worthy leg sheen. Pinch onto ends of hair as a frizz tamer. See? This one multi-tasker saves you from packing 6 other products.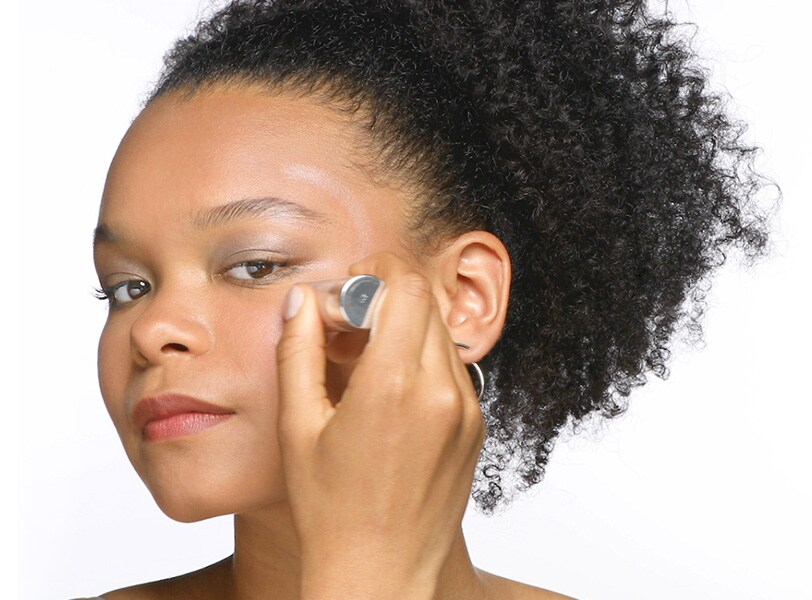 Hack #4: Glow from Head to Toe
Highlighter can do more than give your face a lit-from-within radiance. Depending on the style of your holiday outfit, you can also use it to put the spotlight on your décolletage and even your legs. Try these illuminating moves, using Chubby Stick Sculpting Highlight, which has just the right level of sheen and is easy to blend anywhere you apply it. For your face, draw a large "C" shape, from just above the outer edge of your brow, around your eyes, and along the tops of your cheekbones. Next, run it along the bridge of the nose and dab it lightly onto your cupid's bow (before applying lipstick). For body, blend the highlighter along your collarbones and the outer corners of your shoulders to enhance your décolletage. Apply it along your shin bone, then blend outward for subtly sculpted, cocktail-dress-ready legs.
Want a hands-on holiday how-to? Stop by any Clinique counter and let our experts treat you to a complimentary You-Time Service makeup or skin care tutorial.
Video & Photos: Brayden Olsen | Words: Mari Tzikas Suarez