It may look dark and moody in the tube, but on your lips, it's sheer bliss. Created to look incredible on everyone, here's why Black Honey was a game changer when it launched, and why it continues to be our #1 selling lipstick.

Launched: 1971
Beauty breakthrough: In an era when everyone had disco fever and loved bright colors and flashy fashion, Clinique introduced Black Honey—a deep, dark raisin color that surprised and delighted anyone who dared to try it. Why? Well, it appears to be a goth-like dark stain, but the second you slick it on your lips, it transforms into a sheer veil that makes everyone's lips look amazing. That's because Black Honey is a perfectly calibrated blend of blue, red and yellow pigments in a creamy, balmy base (not quite a lipstick, but more than a sheer gloss), that melts into your lips and bumps up their color—it's truly the best version of what you already have, and it works for every skin tone. "Editors, celebrities, and everyone loved—and still loves!—Black Honey because it's flattering on everyone. It's magical. It makes your teeth look whiter, it makes your lips look gorgeous, and it's very forgiving—you don't even need a mirror when you put it on. It's functional, yet so desirable," says Janet Pardo, Senior Vice President Product Development.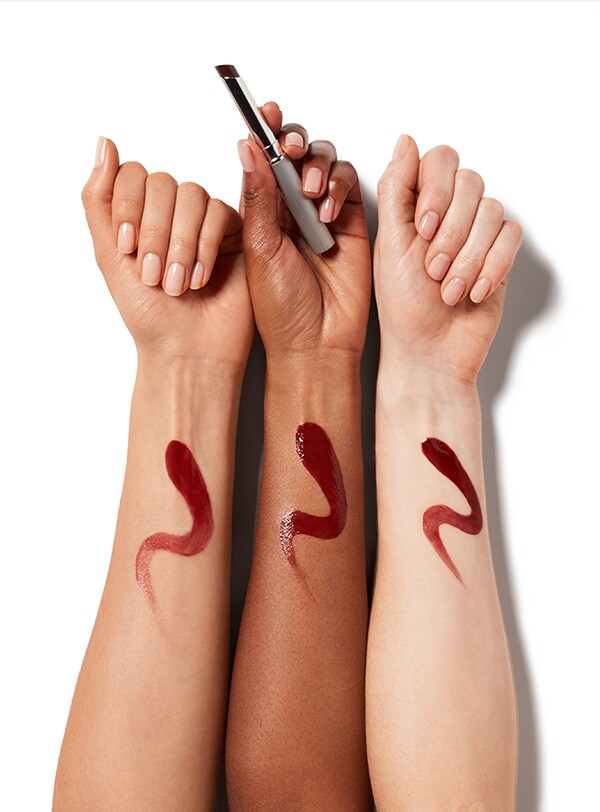 From gooey gloss to Almost Lipstick
Black Honey was first launched in a gloss pot. In fact, Clinique founder Carol Phillips named it Black Honey because the texture of the gloss looked like a yummy, gooey pot of honey. Yes, that was the '70s. Black Honey had a second breakthrough moment in 1989, when it debuted as what it is now: Almost Lipstick in Black Honey. At the time, women were juggling careers, family, and chasing their dreams more than ever; convenience was key. And the makeup trend was full-coverage, intense color. Here came an alternative and a solution. Almost Lipstick put flawless Black Honey color in a sleek, chic tube that could fit in any bag and be applied in a flash. A cross between gloss and lipstick, Almost Lipstick feels incredible to wear, has shine but isn't sticky, and gives lips that just-ate-a-plum look while being easy to wash off.

Black Honey is often referred to as the makeup equivalent of a chic, black turtleneck; there's no guesswork involved, just easy confidence. And because it looks great—and different—on everyone, it's the secret beauty weapon that people are genuinely happy to tell their friends about. Decades after it first hit makeup counters, there still isn't a lip shade around that can hold a candle to this your-lips-but-better color. We also love how this review sums up why it's a cult classic.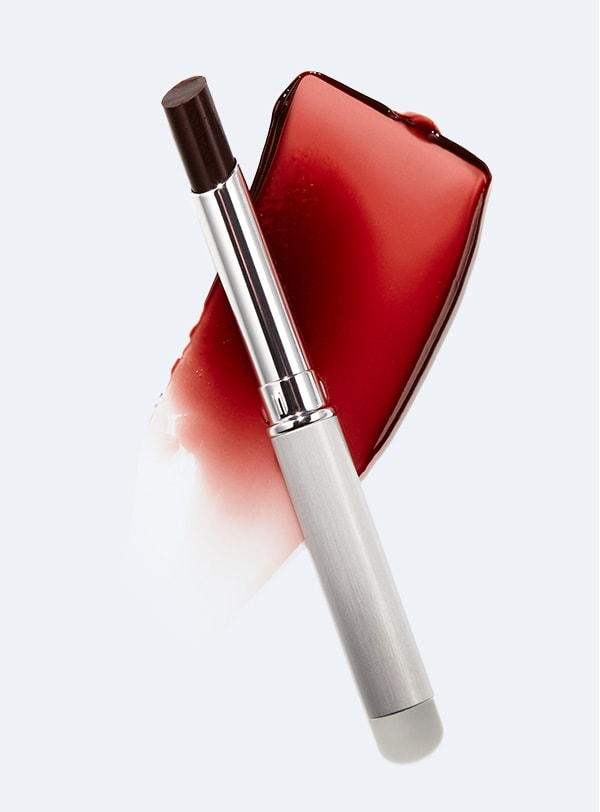 Rave review: "I don't wear much lipstick, but I've been through about four tubes of this since I started wearing it. I like that it's not super-glossy, can be mixed with liner for a more dramatic look, and isn't impossible to get off." - PopSugar Review by Breesays

Must-know application tip: Put it on. It's that easy.

Cool fact: One tube of Almost Lipstick in Black Honey is sold every three minutes. (The word is that people keep one in every bag.)

Meet the family: Black Honey isn't just for your lips anymore. This flatters-everyone shade is also in All About Shadow Single, Cheek Pop, and the All About Shadow Octet. Plus: keep your eyes open for special limited edition Black Honey treats throughout the year.

Words: Alix Light Perez | Photos from top to bottom: erin & erica, Jon Paterson, Matthew Chaves