Finding the right foundation formula is a lot like shopping for jeans—you have to try on quite a few before finding one that is perfect…and one pair is never enough. Similar to having different denims for different occasions (boyfriend for brunch, skinny for a night out), building up a wardrobe of different foundations will help you literally face whatever comes your way. From sheer and natural for a casual hangout day to full coverage and creamy for a big night out, here's the lowdown on what you should know about the coverage, finish and additional benefits of the most popular types of foundations.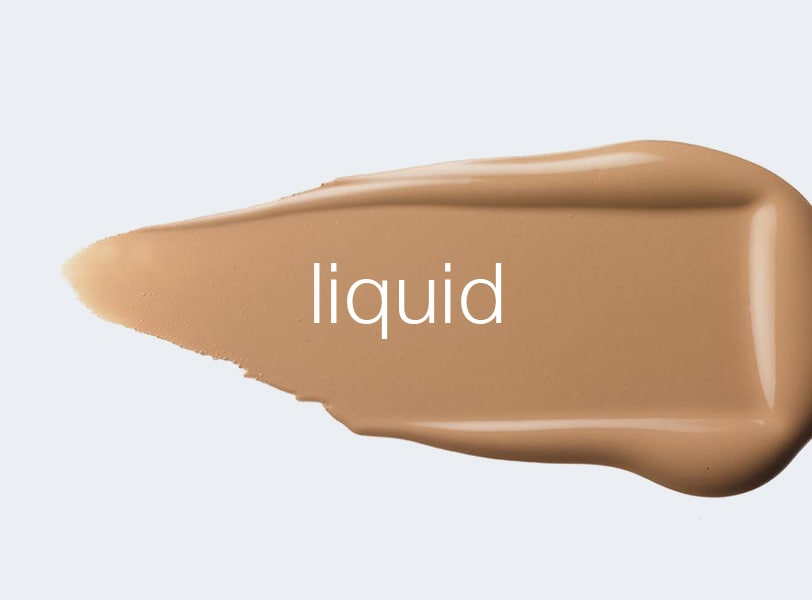 Best for: All skin types, especially dry, dehydrated or mature skin thanks to its lotion-like consistency. Liquid foundation is one of the most versatile formulas because of its range of coverage capabilities. Apply a light layer to impart a sheer natural finish, or add more to build up to medium or full coverage. They are also available in a range of finishes from matte and demi-matte to satin and dewy.
Additional benefits: A little goes a long way. Since liquid foundation spreads easily, a small amount can cover a lot of surface area on skin and is easy to blend.
Top sellers: Even Better Makeup Broad Spectrum SPF 15 is an antioxidant-packed formula that treats and prevents dark spots caused by hyperpigmentation. Superbalanced Silk Makeup Broad Spectrum SPF 15 is a new silk-enriched formula that balances skin and imparts a natural-matte finish. Beyond Perfecting Foundation + Concealer is a richly pigmented multi-tasker that works as both a foundation and a concealer. Genius, right?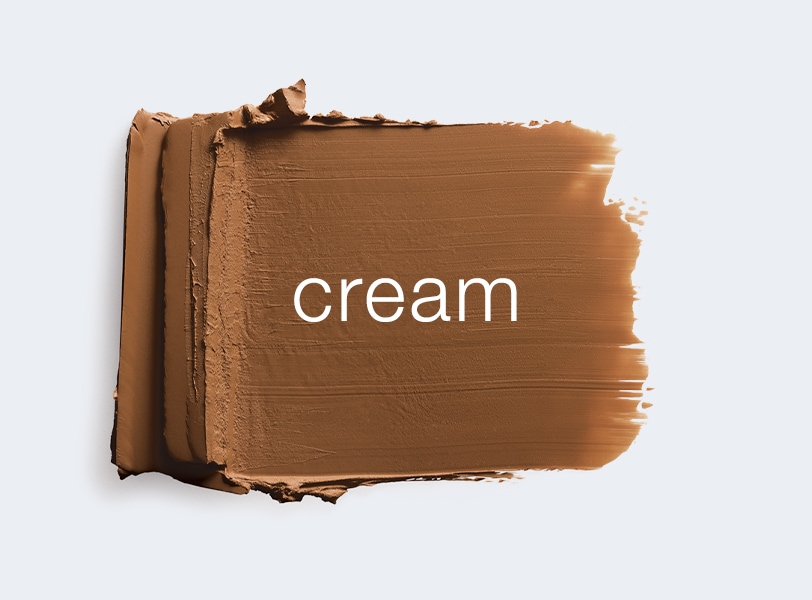 Best for: Normal to dry or mature skin types that need medium or full coverage. Available in either a compact or stick form, cream foundations generally provide more coverage than a liquid foundation, but thanks to its creamy nature, it won't settle into fine lines or other nooks and crannies. They're often a top choice for big events when you want a flawless, radiant look.
Additional benefits: Compacts are easy to tote around because they won't leak and they come with a mirror.
Top sellers: Even Better Compact Makeup Broad Spectrum SPF 15 is a light cream with a powdery finish and also has skin brightening benefits. Chubby in the Nude Foundation Stick is a no-brainer when packing for travel. (Here's how to use it to create different skin effects.)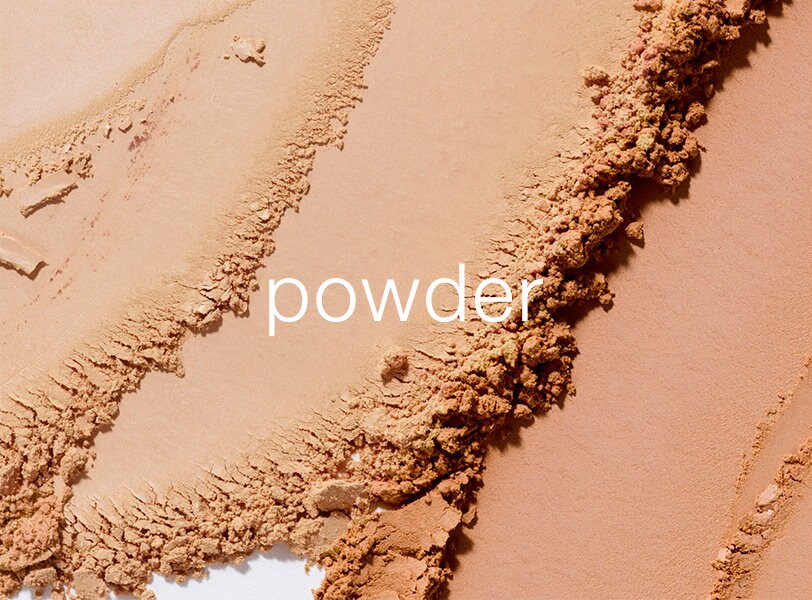 Best for: Combination to oily skin types that would benefit from the shine-absorbing qualities of a powder foundation. Made in both loose and pressed forms, powders offer lightweight coverage when gently pressed into skin.
Additional benefits: Powder foundations can be layered on top of other foundation formulas for additional coverage or as a setting powder. Plus, compacts are easy to slip in your purse for touch-ups throughout the day.
Top seller: Beyond Perfecting Powder Foundation + Concealer is a weightless powder foundation and concealer in one.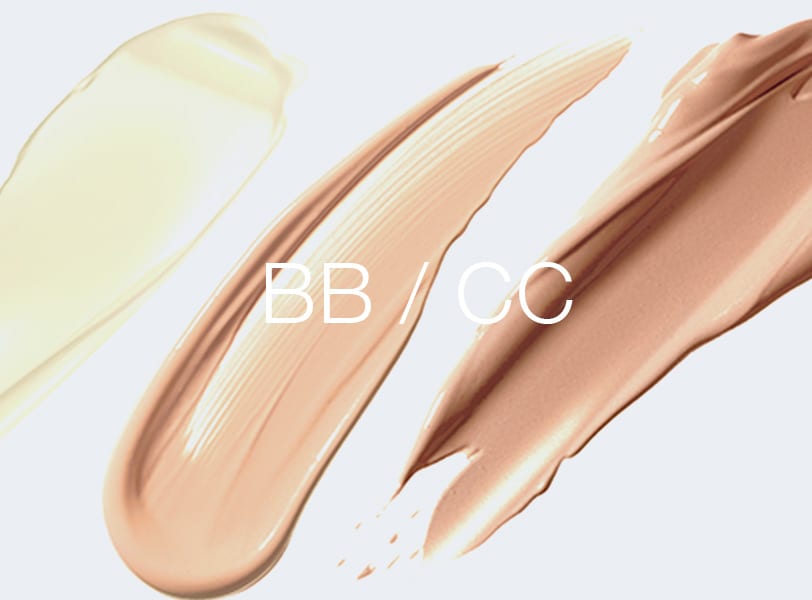 Best for: All skin types. This new generation of hybrid formulas (half skin care, half foundation) originated in Asia and is now a staple stateside. BB (Beauty Balm) and CC (Color Correcting) Creams are beloved for their ability to provide medium coverage while also offering skin care ingredients like antioxidants, sunscreen and hydration.
Additional benefits: Many women find they don't need to use a moisturizer at all when using a hybrid formula, shaving off a few minutes in their morning routine.
Top sellers: Age Defense BB Cream Broad Spectrum SPF 30, provides medium to full coverage and a matte finish. Moisture Surge CC Cream Hydrating Color Corrector Broad Spectrum SPF 30 corrects redness, dullness and sallowness and provides sheer to medium coverage with a natural finish.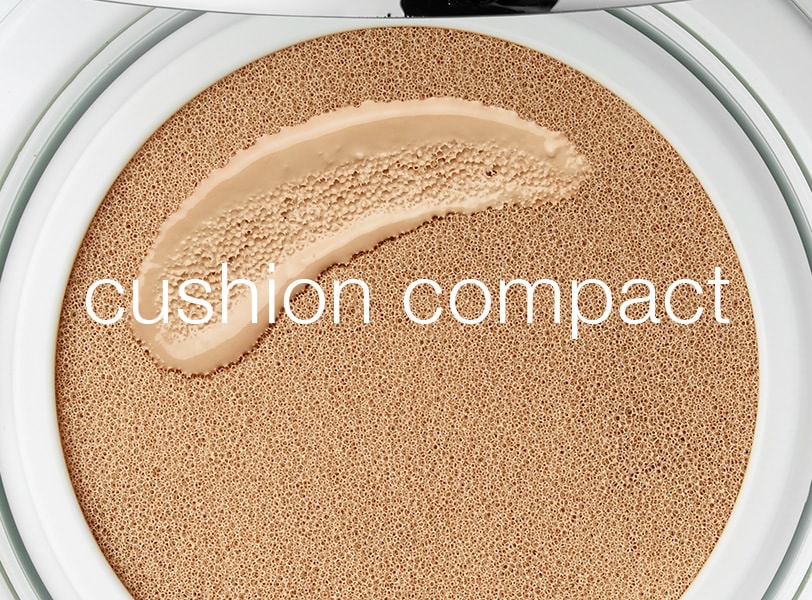 Best for: All skin types, especially those who want a naturally radiant finish and a high SPF level. Cushion compacts contain a sponge soaked in fluid foundation (thinner than liquid). You press a puff applicator onto the sponge to release the formula, then press the puff against your skin for an airy, seamless application. These formulas tend to have a high SPF protection as well as good-for-your skin antioxidants.
Additional benefits: The thin, fluid-like consistency of the foundation makes it very easy to layer touch-ups throughout the day without feeling or looking caked on.
Top seller: Super City Block BB Cushion Compact Broad Spectrum SPF 50 is a medium to full coverage, breathable fluid that protects against UV damage and environmental aggressors.
Words: Katie Livanos