Developed by a dermatologist. Fragrance free. Legendary. Dramatically Different Moisturizing Lotion has been the foundation of great skin for decades. It was Clinique's first-ever moisturizer, and it keeps its standing today as one of the best-selling moisturizers in the world. It's a genius. Here's why.

Launched: 1968

Beauty breakthrough: So, what was dramatically different about Clinique's first moisturizer? At the time, beauty counters were filled with rich creams brimming with fragrance—decadent and beautiful, but heavy and not right for every skin type. Clinique's founding dermatologist, Dr. Norman Orentreich, understood that customized hydration was critical to healthy skin, as was a formula that wouldn't clog your pores, feel greasy or cause any irritation. After years of research, Dramatically Different Moisturizing Lotion was the first of its kind. It provided just-right hydration for different skin types. It instantly melted into your skin. It gave your skin a healthy glow. It was 100% fragrance free and allergy tested. Yes, it was—and still is—dramatically different.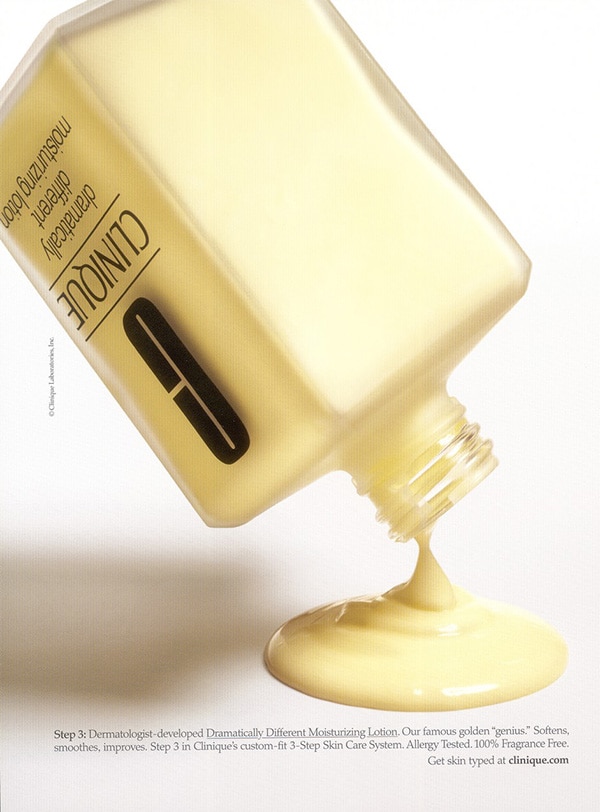 Meet the Yellow Genius
Here's why it's called a genius: Dramatically Different Moisturizing Lotion duplicates the exact lipids and water balance that naturally occurs in healthy skin, so you receive the perfect amount of both exactly where you need it. It gratifies the thirst of every skin. The key hydrating ingredient: hyaluronic acid acts like a moisture magnet, helping to attract and retain water into your skin.

The Skin Barrier Builder
Dramatically Different Moisturizing Lotion also helps strengthen your skin's moisture barrier. What's that? It's the uppermost layer of skin whose key function is to protect everything underneath it from the daily assaults of sun exposure, pollution, and the elements. "Imagine you had a beautiful house, with gorgeous furniture, but the roof is leaky—everything in your house would get damaged. Your skin barrier offers the same protection that a roof does to a house," explains Janet Pardo, Senior Vice President Product Development. The stronger your moisture barrier is, the better your skin's ability to fend off free radicals, helping to prevent collagen breakdown, dryness, and hyperpigmentation. It can also better lock in hydration to maintain a healthy, hydrated glow.

Pioneering Allergy Science
Dramatically Different Moisturizing Lotion was also unique thanks to Clinique's uncompromising commitment to creating the safest, most effective formulas for all skin types. "In the '60s, skin care ingredients weren't as regulated as they are now, so there were lots of things that were causing women to have reactions. It was very important to us to make sure that our formulas were free of anything even slightly irritating," says Janet. Everything Clinique, starting with 3-Step and the yellow genius, has to pass our rigorous Allergy Science protocol. This has always entailed avoiding the use of any known allergens and irritants as well rigorous testing at every stage of development, including the Repeated Insult Patch Test (RIPT), in which 1,200 applications of a new formula is tested on real people, and if anyone experiences a reaction, we reformulate. Now, 50 years later, this commitment to uncompromising, rigorous allergy testing has generated a deep knowledge of skin physiology and a unique, expansive allergy test database that is constantly being updated and tapped into while developing new formulas. Also noteworthy: Today, everything from Clinique is free of parabens, phthalates, and fragrance.

Rave review: "I am so amazed with how well this one works! My skin instantly feels great and I don't have to worry about it being too greasy either. Since I have started using this, I have referred it to so many friends who have had the same experience as I have!" - Kristyxv
Must-know application tips: A little goes a long way. Great on its own, but works even better as part of a 3-Step regimen. Apply to cleansed skin, morning and night. FYI, it'll actually help any anti-aging products you layer on top of it penetrate deeper into your skin. Think of how a wet sponge absorbs water faster than a bone dry sponge.

Cool fact: Every 3.6 seconds, a Dramatically Different product is sold; and there's another happy skin in the world.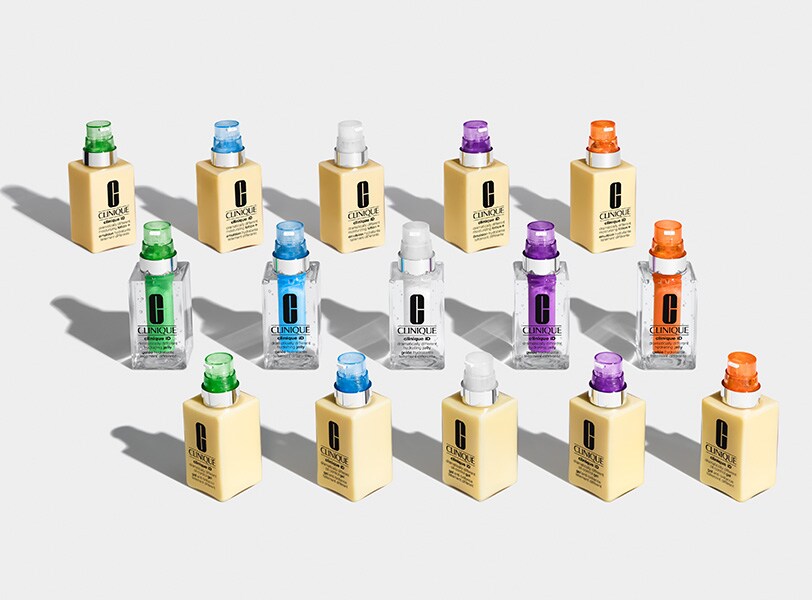 Meet the family.
Dramatically Different Moisturizing Lotion has been reformulated since its launch and now has a "+" at the end of its name. It means increased hydration and moisture barrier strengthening benefits—without a drop of additional oil. Today, oily skin types may prefer Dramatically Different Moisturizing Gel, which helps to control oil and mattify the skin. The newest addition: Dramatically Different Hydrating Jelly, an unbelievably lightweight, oil-free water-jelly that delivers 24-hour hydration repair plus pollution protection.

Want to take your customization to the next level? Now, you can create your own custom-blend Dramatically Different Moisturizer with the revolutionary Clinique iD. Simply choose the base that suits your skin type—Lotion, Gel or Jelly—then insert the Active Cartridge Concentrate that targets your main skin concern—Fatigue, Irritation, Pores & Uneven Texture, Uneven Skin Tone, or Lines & Wrinkles. The packaging is specially designed to give you the precise dose of hydration and treatment in every pump.

Words: Alix Light Perez | Photos from top to bottom: erin & erica, advertising photography courtesy of the Irving Penn Foundation, Matthew Chaves