Did you know that your face shape affects the way you age? "It's actually one of the first things I look at when I'm examining a patient for the first time. In derm speak, we call it the science of facial morphology," explains Clinique Derm Pro Dr. Michelle Henry, a board-certified dermatologist based in New York City.

Several factors affect your face shape, including how much fat you have in your face, which changes over time. After you hit 30 years old, you start to lose about a teaspoon of fat in your face each year. By the time you're 50, you may have lost up to 40% of the fat in your face—and this contributes to loss of volume. Finally, your age and how fast your skin ages, is also a factor. As collagen and elastin, the building blocks of your skin, become compromised, your skin can also lose firmness and elasticity.
Everyone's face shape is different, so some people experience loss of volume while others experience loss of elasticity and firmness. And, some may notice both. If you have a narrow face, you may notice more hollowing of the cheeks and under the eyes. If you have a rounder face with fuller cheeks, you might see more sagging. "Loss of volume, like sunken cheeks, and loss of elasticity, like slack skin along the jawline, are two of the toughest anti-aging concerns to treat. In the office, I'll use a variety of injectables and skin-tightening treatments," says Dr. Michelle Henry.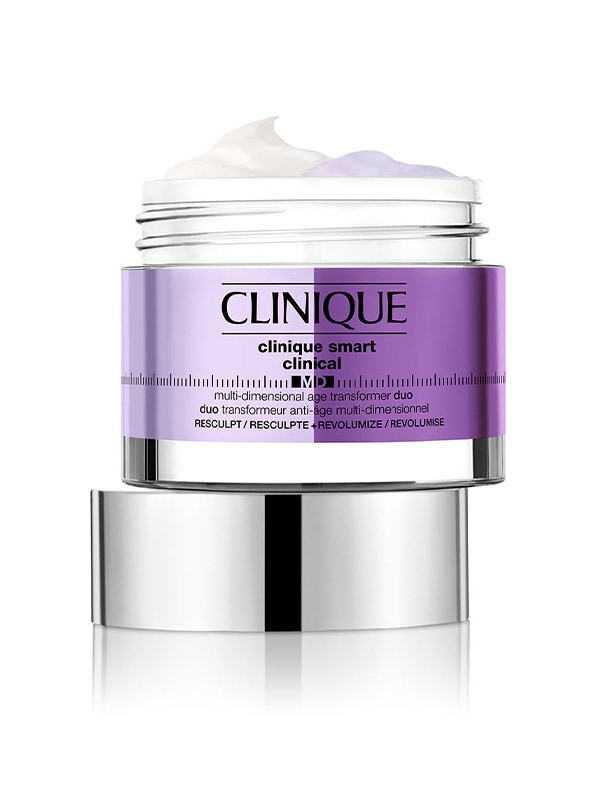 Not ready for needles?
Start with Clinique's new Smart Clinical MD Multi-Dimensional Age Transformer. No dramatic alterations —just a change you can see. It's built on the science of morphology and is powered by Morpho Technology + Custom Repair. This dermatologist-inspired dual-formula helps visibly revolumize and resculpt exactly where you need it, while also targeting wrinkles, dullness and uneven skin tone. All you need to do is apply each specialized formula where you need it most.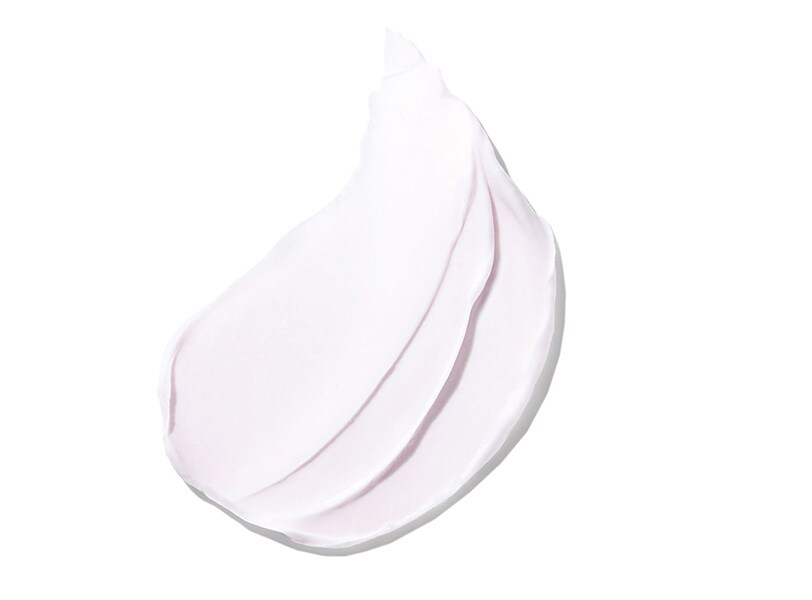 Revolumize with hyaluronic acid
The revolumizing treatment features hyaluronic acid, a humectant that has the capacity to hold 1,000 times its weight in water. This formula has 3 different types of hyaluronic acid so that it penetrates deep into your skin. You'll see an instant and a lasting plumping effect. Target the hollowing of your features by applying the Revolumize formula on the periorbital area.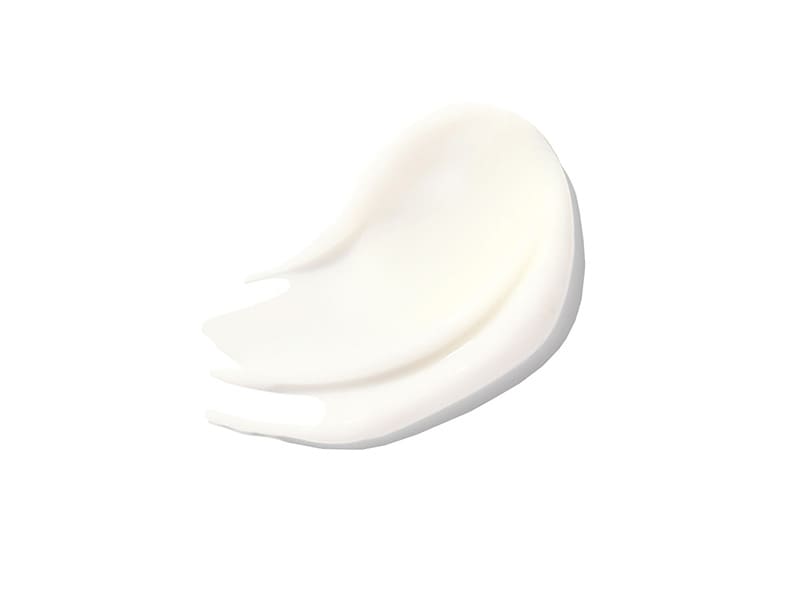 Resculpt with soybean seed extract
The re-sculpting treatment has sweet almond seed extract, soybean seed extract and whey protein that help skin feel firm and look visibly lifted and contoured over time. Counteract sagging by applying the Resculpt formula on your jawline, neck and décolletage.
Get smoother, brighter skin too...
Both formulas work to visibly reduce fine lines and wrinkles with neuropeptides that help minimize lines and wrinkles. They also have stimulating ingredients like Creatine and Caffeine that energize skin and restore radiance, making your skin look brighter. "That's why it's important that no matter how you apply the two formulas, make sure that you cover your entire face," recommends Dr. Michelle Henry.