Over Breakfast is our ongoing series where Clinique Global Brand President Jane Lauder sits down with influencers around the world to talk trends, secrets to success, and what makes a really great lipstick. Here, Jane gets inside the head of Megan McIntyre, Beauty Director of Refinery29, a favorite go-to for cool finds.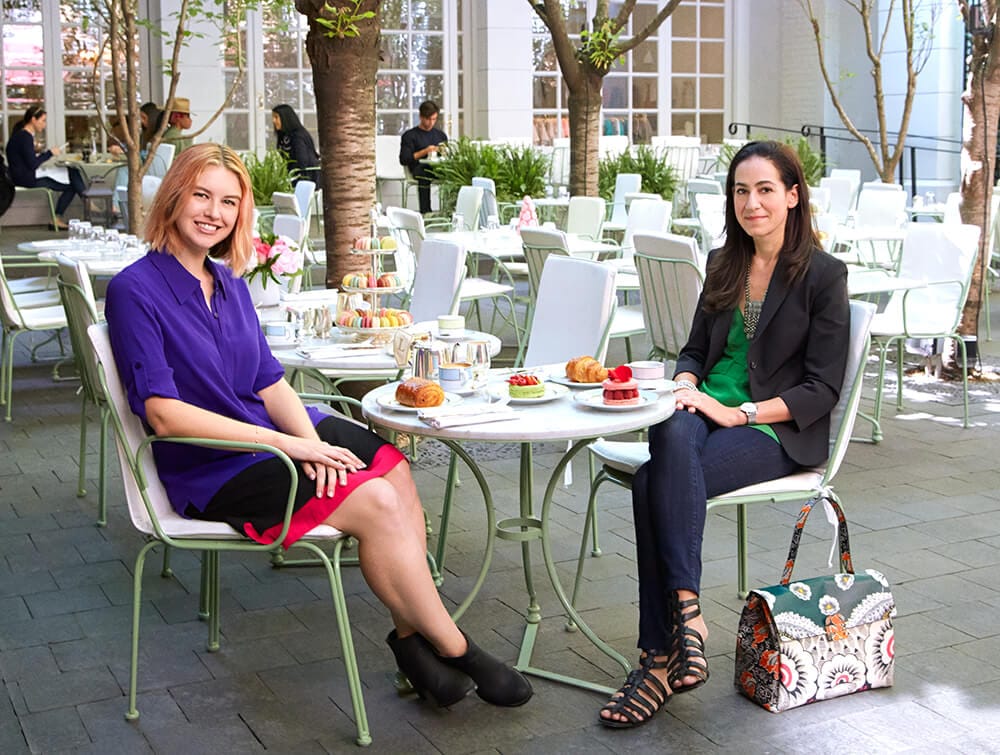 Jane Lauder: You started in print at WWD Beauty Biz. How is covering beauty different online?
Megan McIntyre: I love the immediacy of online. We just did something on a model at a benefit where she had a really interesting mascara look—black fake lashes coated with blue mascara, a combination I'd never seen before. That's a cool trick to be able to report on immediately. And readers can get in there and ask questions—I think that's what's different. It doesn't feel so out of reach.
JL: Speaking of out of reach, what do you think about the craze of people following celebrities and wanting to emulate them?
MM: People prefer celebrities over models because they have a platform, and I think a lot of women relate to what they're saying. I'm so happy that we're seeing so much diversity in the types of people who are represented as ideas of beauty. "Influencer" used to mean a pretty girl who did some street style shots in clothes that were sent to her. But now we're seeing transgender teens, models with vitiligo, plus-size models. They are the new influencers because they have a point of view, and they represent things in our culture that women struggle with. Women can see themselves in them. The idea of conventional beauty doesn't exist anymore, because there isn't one way to be beautiful.
JL: Because women follow these influencers and celebrities, there are infinite ways to find cool beauty products. Does that makes it easier or harder to shop?
MM: It's very hard to figure out what to use! Serum-in-oil-cream-gel...it can be confusing. But on the other hand, today, women understand the importance of good ingredients. That's why at Refinery29 we focus on giving that information in an easily digestible way—because there's so much misinformation out there. Especially around the natural market, like everyone now thinking chemicals are bad. "Natural" means nothing, and there are a lot of things that are natural that are bad for you.
"The idea of conventional beauty doesn't exist anymore, because there isn't one way to be beautiful."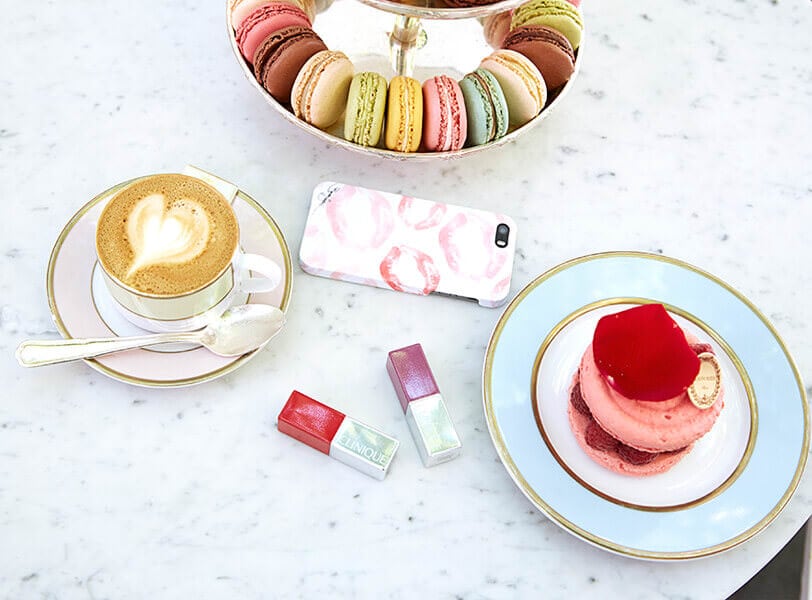 JL: A lot of people don't understand that natural doesn't mean better or safer. At Clinique, every product goes through 7,200 tests, and if we have one reaction we go back and reformulate.
MM: We never do the whole chemicals-are-bad thing. That's a myth. People can have feelings about preservatives or about wanting products without certain chemicals, and we'll provide that information and those options; but, we're also very transparent. The United States is not as advanced as Europe with the testing of organic ingredients, and "natural" is a BS term. You need to educate yourself on what an ingredient is, what the effects are, and if it does anything for your skin.
JL: So, desert island product. What could you not leave home without?
MM: Outside of sunscreen, lipstick. I'm a lipstick fiend.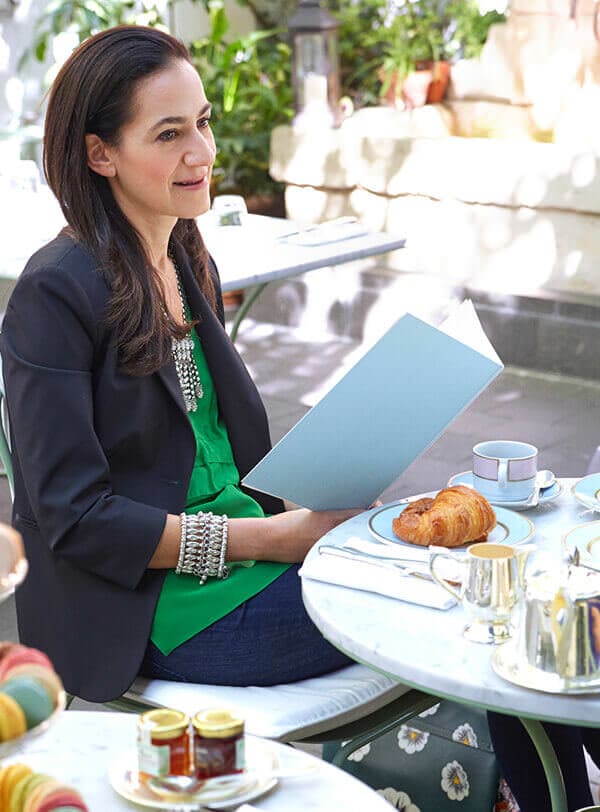 JL: You just dyed your hair peach—how do you pick lipstick so it doesn't clash?
MM: I've been doing a lot more dark colors. I was just wearing a super-dark oxblood lip, and I think it was the combination [with the hair color] because I got so many compliments.
JL: Are you a mask person?
MM: I love masks. I learned this cool thing, multi-masking, where you do different sections of your face with different masks. I'll do lifting and tightening on my jawline, my cheeks will be something more hydrating, my T-Zone will be clearing, and brightening on any areas I feel needs that.
JL: Where are the next great products coming from? It used to be Paris, then Japan, and now Korea…what's next?
MM: I don't think we've seen the last of Korea. The floodgates have opened, and we're seeing so many more brands coming over. I've also seen a lot of buzz around Australia and Scandinavia. It's the extreme temperatures—the skin care brands that are coming out of those places have this wealth of botanicals that are primed to survive in really intense heat or cold. You'll hear more buzz about that.
Photography: Sophie Elgort | Shot on Location at Ladurée Soho